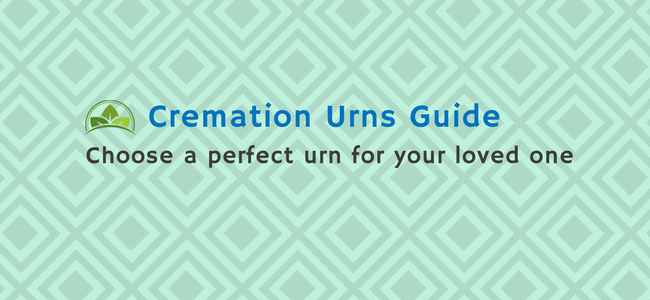 If you're looking for a cremation urn for the first time, you're probably surprised how many types exist.
And you're probably not sure which one to choose.
But don't worry, this guide will help you figure out what urn to choose.
Cremation Urn Sizes:
| | | |
| --- | --- | --- |
| Urn Sizes | Volume in Cubic Inches | Body Weight In Pounds |
| Extra Small | 25 | 25 or less |
| Small | 25-50 | 25-50 |
| Medium | 50-125 | 50-125 |
| Large | 125-200 | 125-200 |
| Extra Large | 200+ | 200+ |
When purchasing a cremation urn online, you may be nervous that it might not be the right size.
After all, you don't want to pay for more urn than you really need.
But you also don't want to face the terrible situation of not being able to fit all the ashes inside.
Calculating the size needed
When calculating the size of the urn you need, a good rule to keep in mind is that one pound of body weight equals one cubic inch of remains.
By that logic, a man who weighed 170 pounds needs an urn that holds 170 cubic inches.
Cremation Urn Costs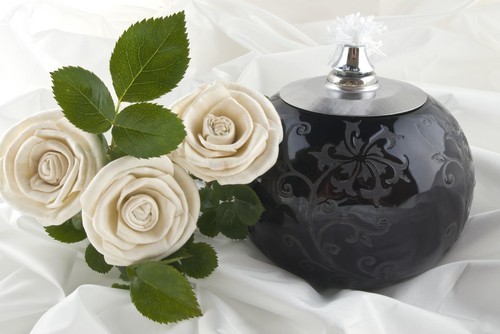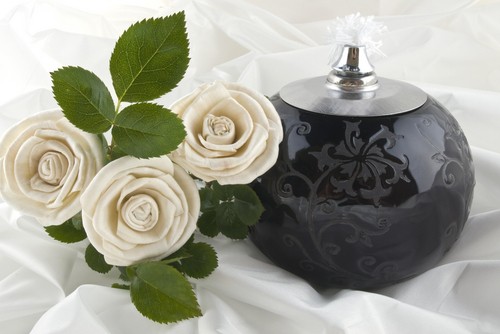 It's a tough question to answer because there's so many types of cremation urns available.
But generally, expect to pay between $50-$500, with the average price being around $100.
The size of the urn, material, design, and material are all factors that will influence the price.
Buying a Cremation Urn on Amazon

You knew you could use it to shop for Christmas presents or rent movies. But you never imagined purchasing a cremation urn from Amazon.
However, with funeral costs rising exponentially, more and more families are taking this route as a way to keep these costs manageable.
As with any online purchase, make sure that you read descriptions and reviews carefully so you know what you're getting.
Also familiarize yourself with the company's return policy.
Types of Cremation Urns
You may want to choose a traditional urn for display in your home. However, this is not the only option.
Urns can be used for a wide variety of purposes.
They can be used as a display, or as a small keepsake.
They can look like a vase, a wooden box, or even a delicate shape floating on the water.
The type of urn you choose will depend on the purpose for which you intend it.
Here are some ideas.
Burial Urns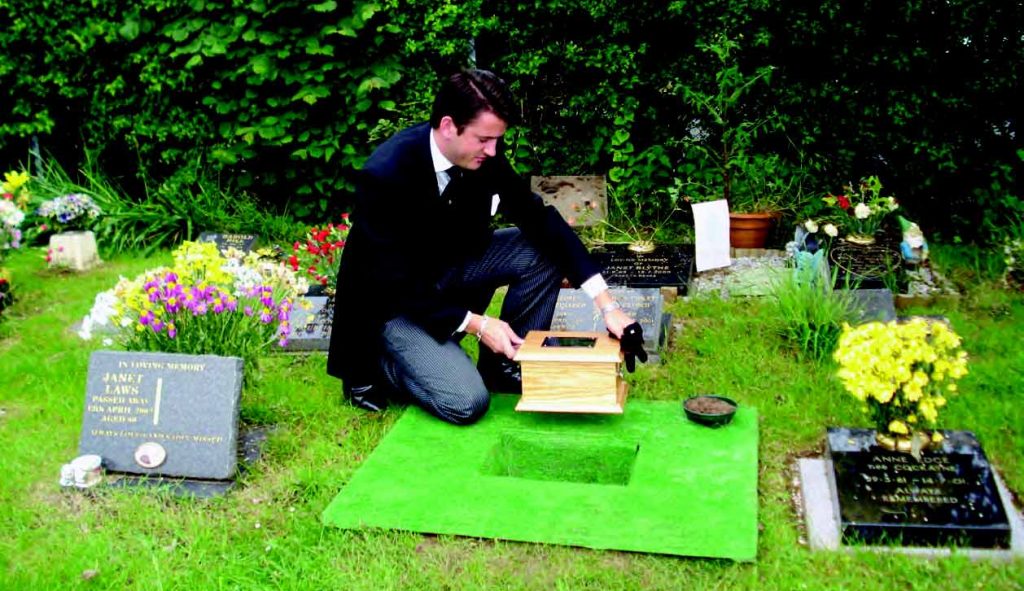 If you have chosen to bury your loved one's remains after cremation, you need an urn that is sturdy and durable.
But it also should reflect the personality of your loved one in some way.
A nice selection of durable but beautiful burial urns are available on the market.
More information about Burial Urns
Check out our "Burial Urns Guide" which lists some of the best urns currently available on the market.
Wooden Urns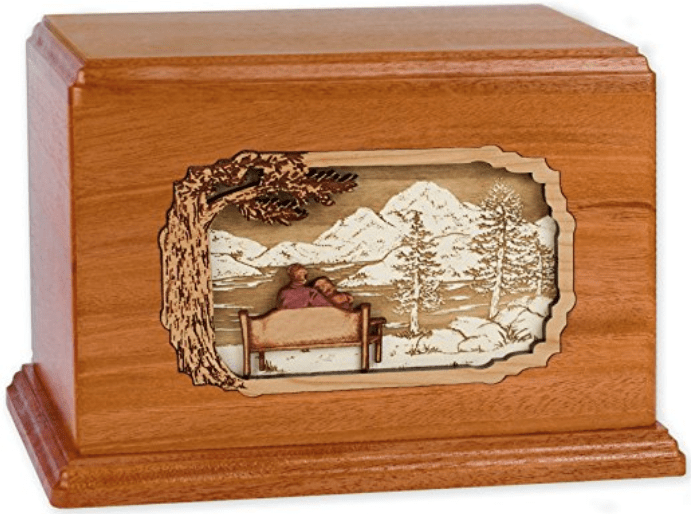 There's something reassuringly simple and old-fashioned about a wooden urn.
And they come in a wide variety of shapes, styles, and sizes.
Some are graced with elegant carvings, while others are plain and unadorned.
Wooden urns can be carved from rosewood, catalpa wood, walnut, or just about any other kind of wood you can think of.
Buy a Wooden Urn
If you're interested, take a look at these wooden urns to find the perfect one to memorialize your loved one.
Keepsake Urns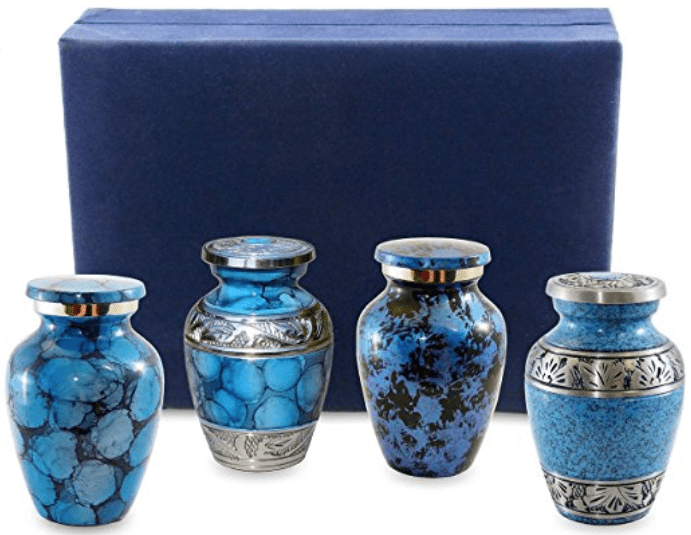 Small enough to fit in the palm of your hand, a tiny keepsake urn allows you to keep your loved one close to you always.
You can use it to keep a small portion of your loved one's ashes if you have chosen to bury or scatter the remainder.
Many people also purchase a set to be share among children, siblings, or friends.
More about Keepsake Urns
Need a Keepsake Urns? Find out more and see our top picks for these mini urns.
Cremation Boxes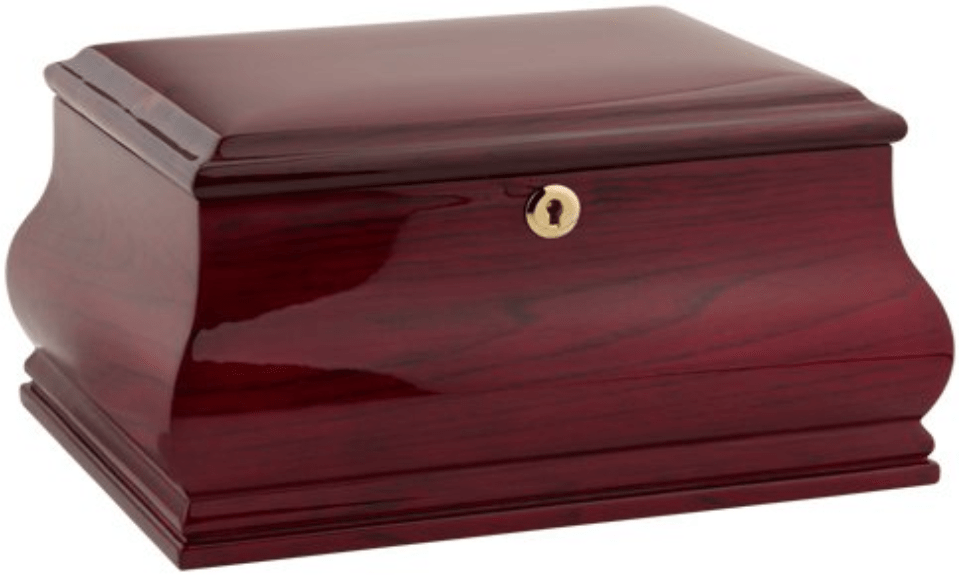 If you think that an urn has to look like a tall elegant vase, you would be wrong!
Simple and sturdy, a cremation box can look great almost anywhere.
They can be large or small, simple or intricate.
It can complement any decor and doesn't even have to look like an urn.
Choose a Cremation Box
Here is a great selection of elegant cremation boxes from which to choose.
Companion Urns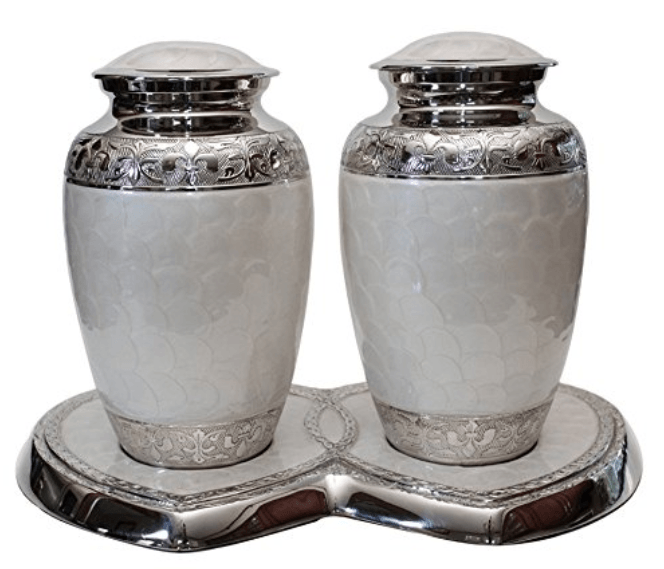 If you want to memorialize a loving couple, companion urns are a wonderful tribute.
They offer comfort in the suggestion that your loved ones maintain their strong bond in the afterlife.
These urns are also used for a very large people.
More about Companion Urns
See our "Double Urns Guide" for more information about these urns and what designs are available.
Biodegradable Urns For Water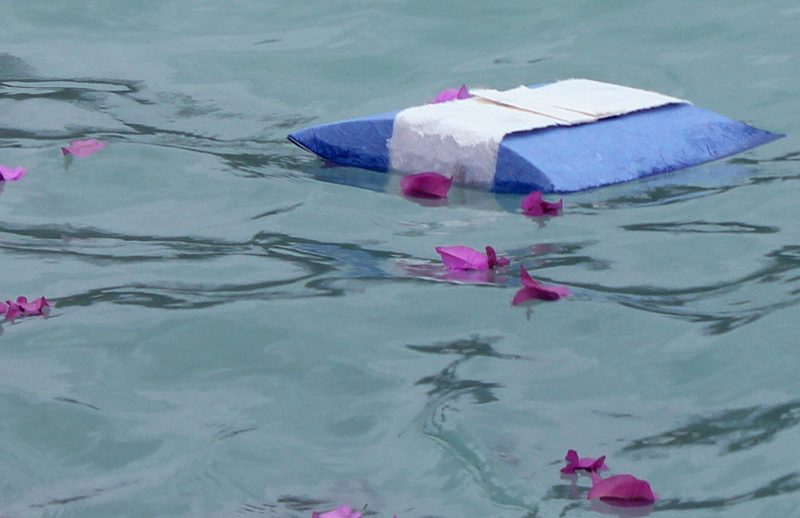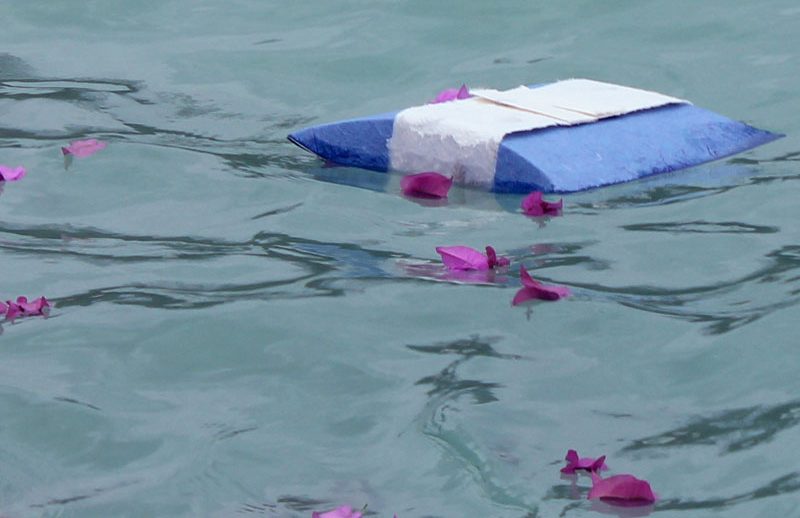 Scattering ceremonies or water burials can be incredibly memorable and meaningful.
But such ceremonies require exactly the right kind of urn.
Choosing the right urn
Urns intended for ground burial do not break down easily and can pose a threat to wildlife and the ecosystem…not a great tribute to your loved one.
But a biodegradable urn made specifically for this purpose will dissolve and quickly become one with nature.
Any of these biodegradable water urns will suit the purpose perfectly, and add a deeper meaning to your water burial.
Tree Urns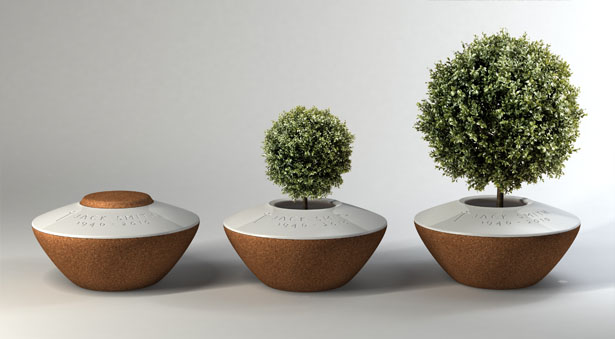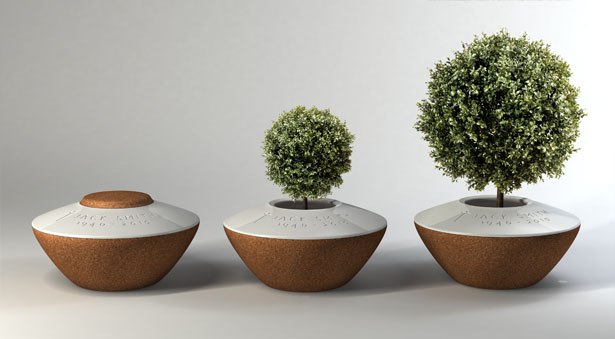 What better way to remember a loved one than through the beauty of nature?
Just like the human spirit, nature dies and then is reborn in an ongoing cycle.
Besides serving as a meaningful memorial, a tree urn also helps clean the air and enrich the soil, improving the quality of life for everyone.
And you can remember your loved one every time you go outdoors or look outside your window.
Baby Urns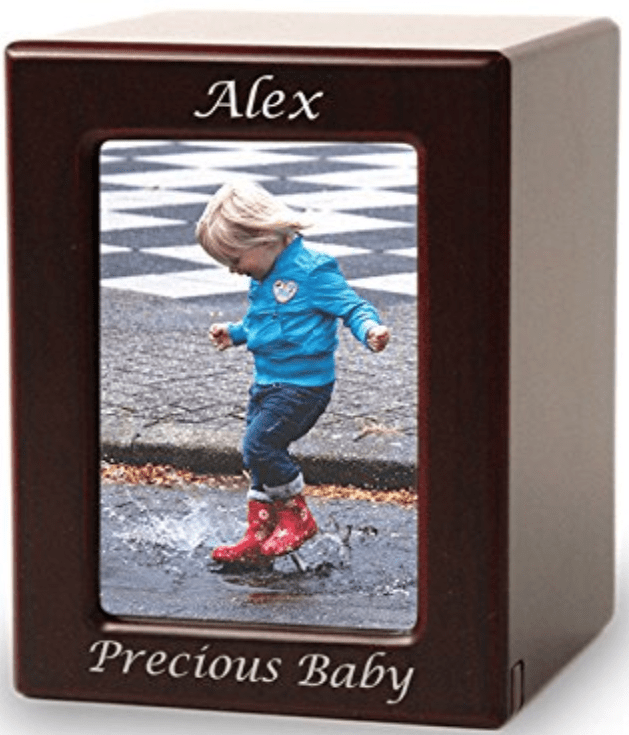 No one wants to even think about purchasing an urn to hold the remains of their precious baby.
But as time passes, a beautiful urn can be a tremendous source of comfort.
As you look at it on your mantel or at your bedside, it will bring sweet memories and console you with thoughts of your lost little one.
Here is a selection of lovely baby urns to do justice to the memory of your little one.
Affordable Urns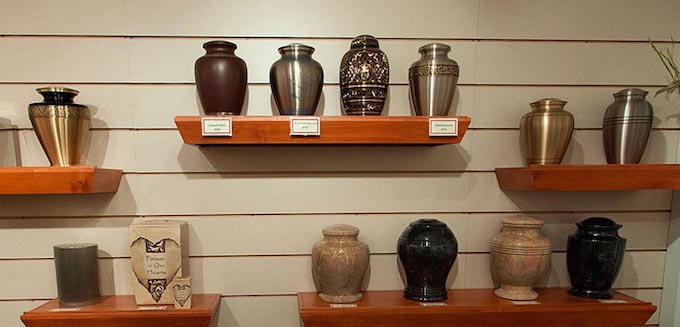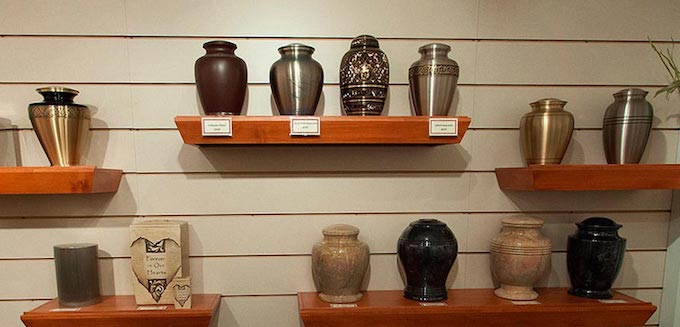 Whether expected or not, cremation costs can take you by surprise.
Fortunately, you can honor your loved one's memory without draining your bank account.
We have compiled a review of quality cremation urns under $100.
Custom Urns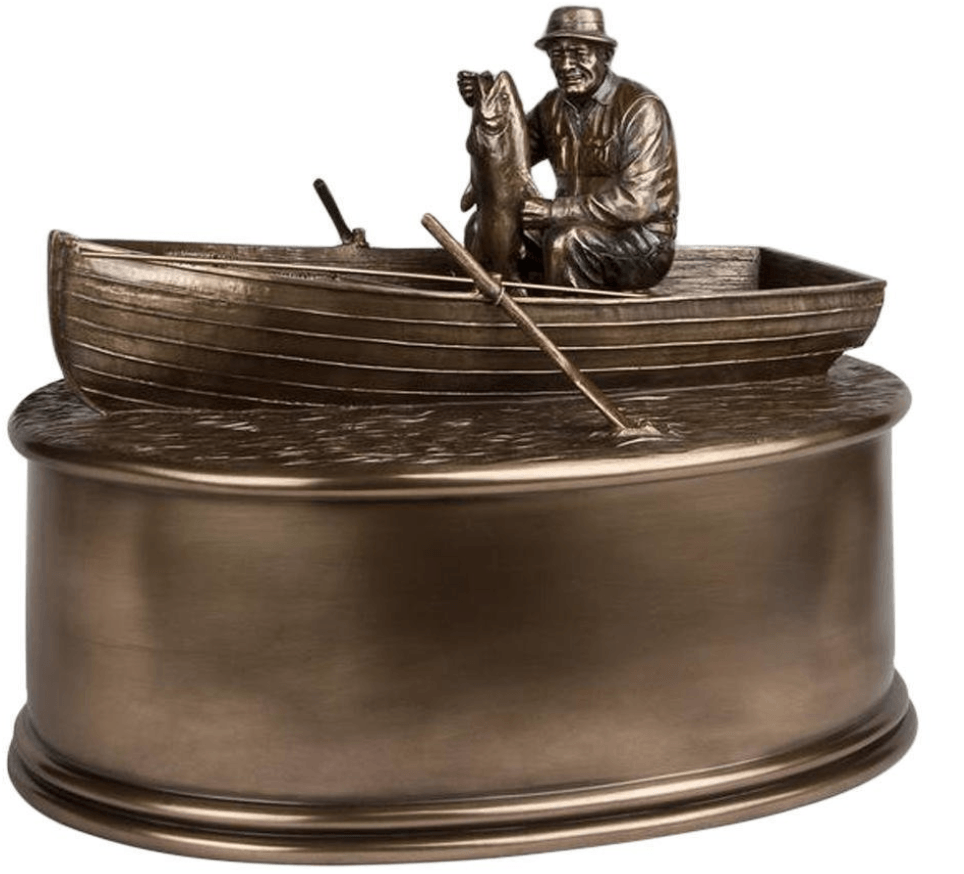 For certain personalities, the traditional just won't do.
If your loved one had a strong and unique spirit, you want to remember these qualities in him or her.
A custom urn celebrates a character trait or a particular interest that made your loved one stand out.
Here you'll find a selection of unique custom urns to celebrate a unique spirit.
Pet Urns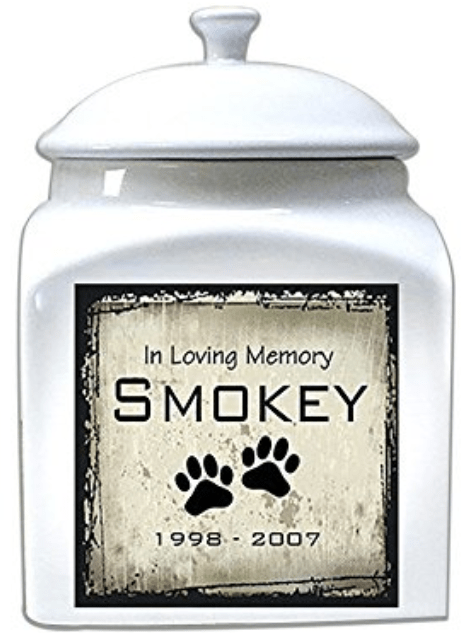 Only pet-owners can understand how much this member of your family meant to you.
They were your best friend, your daily sidekick, your source of unconditional love.
Their loss has left behind a huge hole in your life and in your heart.
And they will have a place in your heart for eternity.
A pet urn is a wonderful way to demonstrate that.
Dog Urns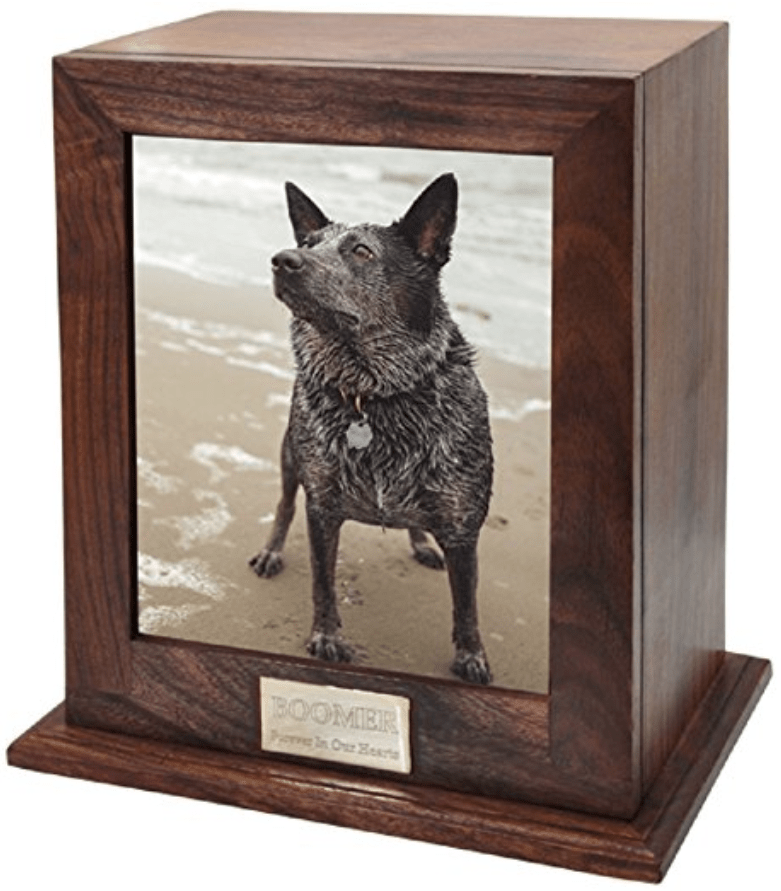 The relationship between you and your dog was very special.
And an urn allows you to celebrate that special bond you shared.
You can find an urn that looks just like a traditional urn, or one that resembles a sculpture or a picture frame.
You can check out some of them with our guide to beautiful dog urns.
Cat Urns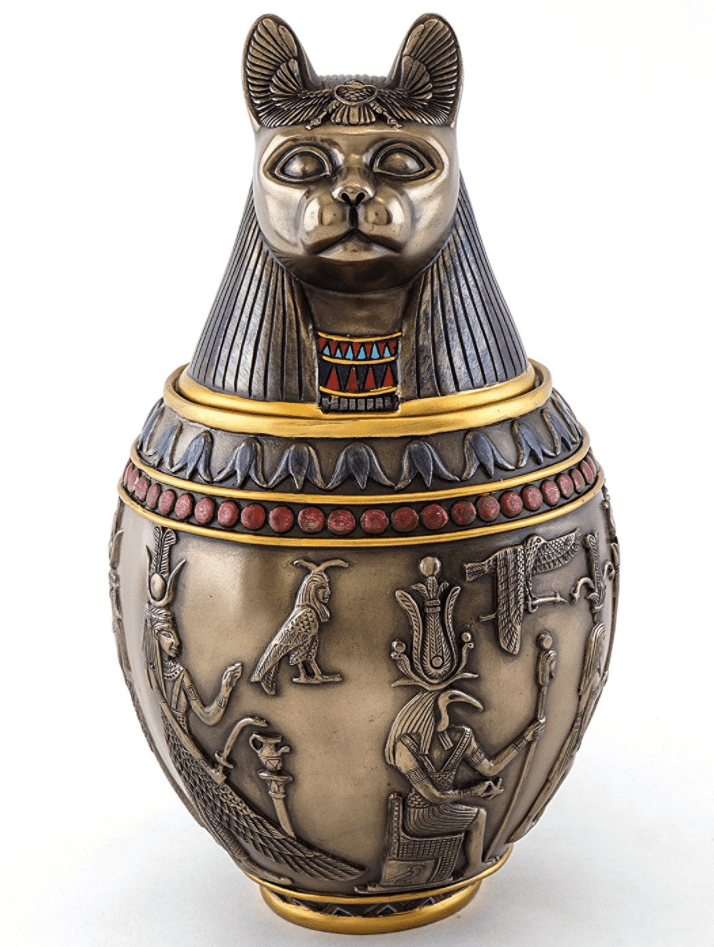 Your cat has made their small, furry presence known in a way that you will never forget.
And a cat urn is a tangible reminder of that lasting remembrance.
Cat urns can be sweet, ornate, or majestic.
Check out review of the best cat urns here to choose the one that best suits your memories of your beloved pet.