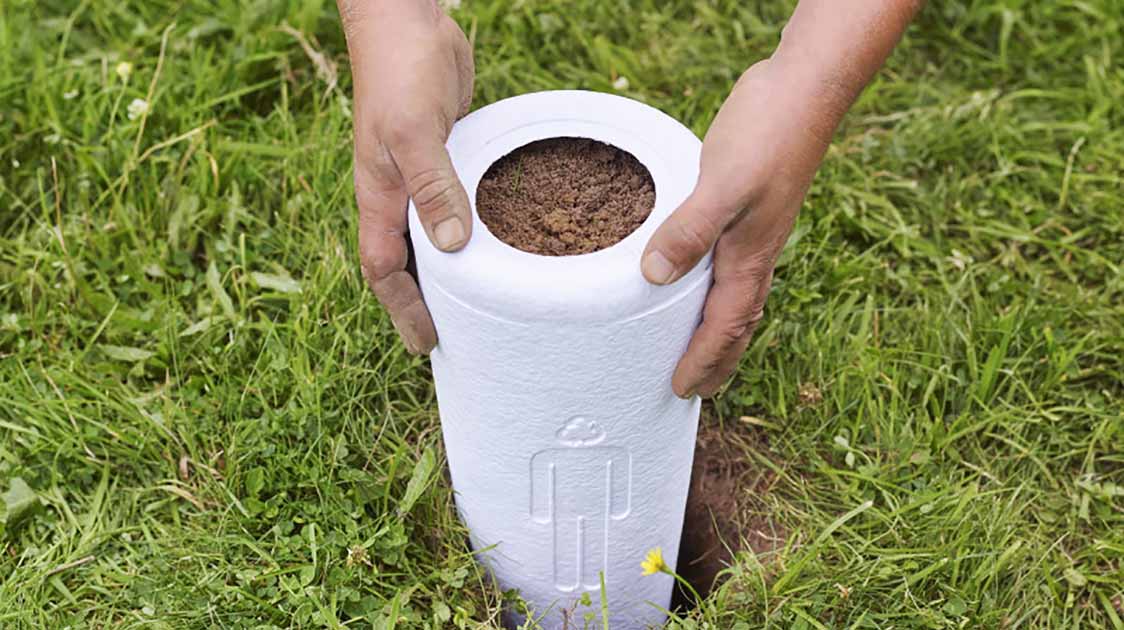 A tree is a powerful and healing symbolism in death. It represents physical and spiritual nourishment, transformation and liberation.
If your loved one was always in nature or was environmentally conscious, a biodegradable tree urn might be the perfect send off.
In this biodegradable urn review, we'll talk about how these tree urns work and what you need to do.
I'll also list my favorite tree urns on the market.
The Best Tree Urns
There are a number of quality products on the market which we'll discuss.
The Bios Urn is the most popular tree urn kit on the market.
Inspired by an early childhood death experience, brothers Gerard and Roger Moliné, designed a product to turn death into life.
It's made from 100% biodegradable materials, with the choice of quite a few tree types.
Their goal is to change the way people understand life. Their aim is to reinstate man into natures life cycle.

Bios Urn Package: What do you receive?
Your package will come with the urn, coco peat, vermiculite, and planting instruction. They also send you a seedling, not a seed. That's all you need.
The instructions will explain how to put it together and the best way to plant. It's an extremely easy process.
Then you will watch it grow, knowing your loved-one is part of nature.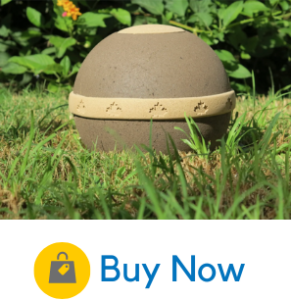 The Geos tree urn offers an endearing and symbolic means to unite a departed person's ashes with mother earth.
The earthy golden and brown hues with lovely autumn-like leaf detailing makes this urn the ideal burial urn to pay your last respects to a departed soul.
The lid is removable, providing a space where you can plant your chosen tree sapling.
Each year when you watch the tree flourish and grow, it will remind you of that special person who will always remain in your heart.
The eco-friendly urn is crafted with 100% biodegradable materials which means it will naturally break down over time and comes in assorted sizes.
Show your love and devotion for someone you have lost in an extraordinary way with this unique handmade item.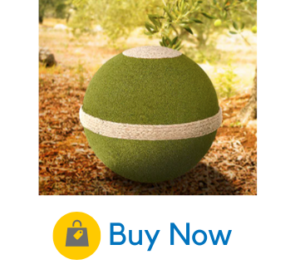 The Olea urn is distinctive with its circular shape and vibrant green color that is derived from kiwi fruit.
This nature inspired item offers a symbolic and memorable way to honor the life of someone close with nature.
It is made with natural ingredients that will biodegrade over time, not causing any harm to mother nature. You can plant your favorite tree inside this urn to act as a reminder of the special memories you shared.
Each urn is crafted by hand which means no two items are the same.
If you are looking for an environmentally friendly burial urn that is extraordinary, then this urn ticks all the boxes. 
The Living Urn is the first cremation urn planting system. It's made from recycled materials and is 100% biodegradable.
It was developed by lifelong friends. After the death of one of their friends, they were motivated to find a special way to memorialize him and be kind to the earth at the same time.
It's a complex design, but super simple for you to plant.
Trees Available
A wide variety of tree types are available from which to choose. You will receive them as a seedling (baby tree) instead of a seed.
If trees aren't your preference, you can go to your local nursery and purchase plant or flower instead.
Many people plant it where they can see it every time they look out the window.
How it Works
You have a choice of an evergreen tree including, pine, spruce, or cypress, which will be sent to you immediately.
Otherwise, you have the option of over 20 types of seasonal trees.
You will determine your planting zone and it's delivered during the optimal growing season in your area, to ensure healthy growth and survival.
How to Plant
Your Living Urn arrives in a lovely bamboo shell, which many people use as a keepsake later. Inside is a biodegradable urn made from recycled materials.
You will fill the urn with either the entire cremated remains or a portion if desired, followed by the seedling.
RootProtect, which is a neutralizing agent, is poured on top of the cremains, followed by the soil mix, wood chips, and instructions. All are contained in the package.
Then you are ready to plant in the place of your choice. A very easy process.
What Do People like?
Environmentally friendly
100% biodegradable
Low cost
Giving back to the earth
Ease of use
Much better than traditional methods
How to Purchase the Living Urn
If you wish to purchase or find out more about the The Living Urn, find out on their online store.
Turning Pet Ashes into Trees
We could never forget our precious pets. They are part of our family and we want the best for them. That includes a memorial after they die.
Both Bios Urn and Living Urn have cremation urn trees for them as well.
The Bios Urn is made for both humans and pets. You could plant a smaller plant or tree to honor your pet in the same area as the family.
Or perhaps a flowering bush to climb a family member's tree would be a touching option.
As you stroll around your yard or sit on the patio, you can admire your furry mate's tree or plant.
What People Like About It
100% biodegradable
Living memorial of your beloved pet
Good for the earth and air
Ease of use
Low cost
How to Purchase the Bios Pet Urn
If you wish to purchase or find out more about the The Living Urn, find out on their online store.
The Living Urn is a perfect way to keep your pet alive. Watch a beautiful tree or plant grow with the life of your pet running through its veins.
This version for pets does not include the tree seedling. All you have to do is visit your local nursery and choose the type of tree or plant that most represents your precious pet.
What you receive
You will receive the system, which includes the biodegradable urn with premium plant mix, and wood chips.
Also included is a lovely bamboo urn cover that becomes a treasured keepsake after you plant the urn.
Following the simple instructions, you will plant the ashes along with your chosen type of tree, shrub, or flower in the ground or a pot.
After it begins to grow, you'll think of happy memories with your furry loved one, each time you look at it.
What People Like
A living memorial for their pet
100% biodegradable
Good for the earth and air
Simple to use
Very low price
How to Purchase the Living Urn for Pets
If you wish to purchase or find out more about the The Living Urn, find out on their online store.
Cremation Tree Pods
Can you imagine becoming a beautiful tree after you die? It may be hard to visualize, but that's exactly what will happen with a cremation tree pod.
What are Cremation Tree Pods?
Tree urns are essentially a way to turn death into life. It's a combination of burial and cremation, which turns the ashes into something that is amazingly good for the earth.
A cremation tree pod provides the soil with necessary nutrients and helps to clean the air.
It's a living creation and a memorial to the departed, which lives on for many years.
How Do They Work?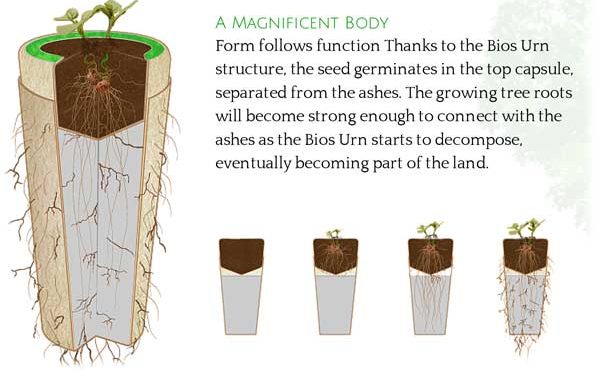 You will receive the necessary items with instructions. After the container is planted, the tree begins to sprout and the container dissolves.
They are designed to hold all or most of the ashes of one person. However, you can place only a portion of the ashes.
Some people purchase more than one tree pod to give to other family members and divide the ashes among them. That gives them a memorial as well.