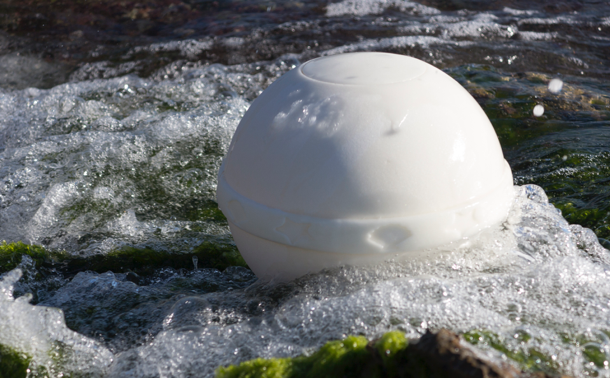 Over the years, I've had the pleasure of helping families plan scattering of ashes ceremonies.
But I have to say that a ceremony by the water is probably my favourite.
But it also requires a little bit of careful planning and reading, to avoid any mishaps on the important day.
If you're planning to scatter at sea, there are a few biodegradable urns for water on the market.
From the feedback of families, I decided to make a list of favorite water urns on the market.
These urns are great because of their aesthetics, quality, and value for money.
Good luck, hope you find what you need!
My Favorite Water Scattering Urns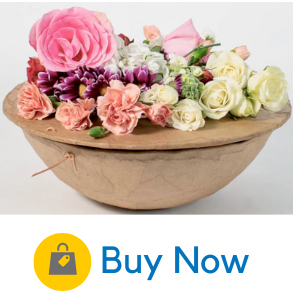 Flowers have several meanings in legends and myths from virtue to passion, new life to death, and more.
However, when they wilt and perish, flowers also signify fragility and the sudden passage from life into afterlife. They have been utilized for many years at memorial ceremonies in honor of the departed soul's memory.
The fresh flowers biodegradable urn offers a commending way to scatter the ashes in water. This urn is created with biodegradable materials, making them perfect for water burials. Each urn is handmade by skilled artisans and is available in five nature inspired colors to select from.
Show your devotion and love for a departed loved one with this eco-friendly decomposable memorial urn.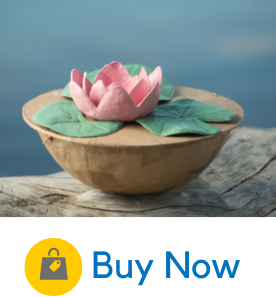 The Lotus flowers  are viewed as sacred for reawakening, resilience, and purity. Because they ascent from the mud without blemishes, they are often seen as symbols of virtue.
This exquisite urn features a single hand painted lotus flower resting on a base that holds the ashes of a departed loved one.
You can choose between three color options for the flower, and further customise it by adding your choice of fresh flowers.
Show your devotion and affection for someone you've last with this truly remarkable and symbolic memorial urn.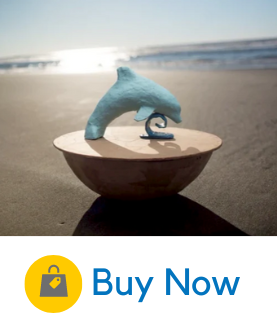 The Greeks view dolphins as guides for individuals who have left this realm and are transported to the spirit realm. They are revered as symbols of rebirth and reincarnation.
This extraordinary dolphin urn is the perfect send off cremation keepsake with its blue and tan hues that reminds you of the beach and ocean life.
Each item is uniquely crafted by artists using environmentally, biodegradable materials.
Celebrate the essence of a departed soul and pay your last respects with this characteristic and charming water burial urn.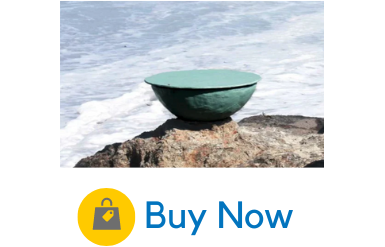 If you are searching for a simple biodegradable urn that can be used as a vessel to scatter a loved one's ashes in water, then this urn is perfect.
It is made from biodegradable materials so it will dissolve within minutes. These urns are available in aesthetically beautiful oceanic inspired colors, including seagrass green, coral, surf blue, natural, or shell white.
The ocean symbolizes mystery, boundlessness, power, stability, and strength. It is an ideal choice for scattering the ashes of someone that had an immense love for the ocean or water.
The urn can be personalized by adding natural elements like paper, wood, ceramic, or written messages and a photograph of the deceased.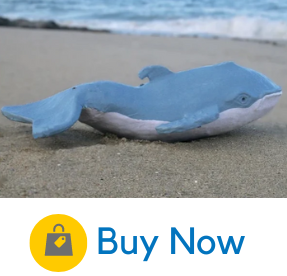 Whales are revered and honored by the native people of the Pacific Coast and South American Nasca.
They are known for solitude, compassion, and knowledge of life and the beyond.
Some people associate them with unbridled creativity and exhaling through their blowhole signifies liberating your creative energies.
Perhaps the person you have lost was an innovative, arty, and creative soul which makes this small biodegradable whale the perfect send off urn to consider.
Each urn is available in two color options and specially crafted by skilled artists who only use plant-based glue and paper. If you wish to upsize, you can choose the larger companion size option.
Pay your last respects by scattering your loved one's ashes in the sea with this rare and striking cremation urn.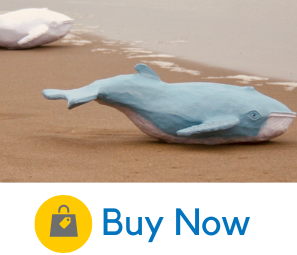 The beach or land is often linked to the physical world, whereas water is considered to be part of the spiritual and emotional realm.
This large whale urn, therefore, offers a symbolic and endearing way to scatter a loved one's ashes in the ocean.
It is specially crafted with eco-friendly, biodegradable materials which means it will naturally disintegrate over time. Each urn is inimitable and comes in two color options. This urn is a companion urn, but you can opt for the smaller sized urn suitable for one person's ashes.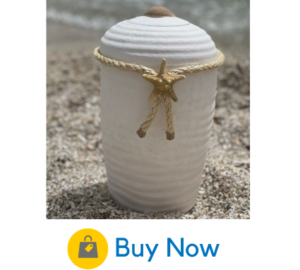 The Riviera water urn is the perfect vessel for a water burial, returning the last remains of someone close to you to nature.
The urn design is reminiscent of the ocean in all its boundlessness and mystery. It sea also represents stability, life, strength, and power, perhaps some of the qualities you remember about the departed person.
The rippled exterior resembles the unique patterns left in sea sand when the waves crashes on the beach and retracts again.
It is handcrafted with natural materials and features an off white hue with sea star and rope adornments.
Each item is one of a kind and is used as a vessel to scatter the ashes of a family member in a body of water where it will degenerate naturally over time.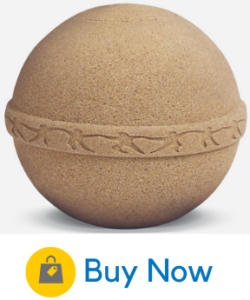 This water urn offers a minimalistic, yet charming urn for a water burial.
Beaches can have many symbolic meanings, including spirituality, freedom, and healing. They are also seen as places for relaxation, escape, and reflection which makes this urn an ideal vessel for distributing a loved one's ashes in the ocean or body of water.
Perhaps the person that you are bidding farewell had a deep love for nature and the sea.
The urn will float above surface for a short while before releasing the ashes into the water where it will naturally disintegrate over time.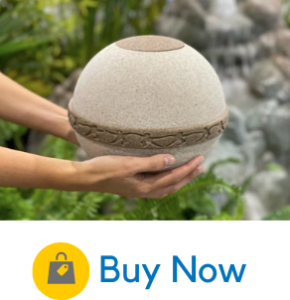 The Cuarzo biodegradable urn features understated natural colors that reminds you of stretchy beaches as far as the eye can see.
Sand represents time, desolation, and comfort. It is also a metaphor for slipping away from life just like sand slipping through your fingers, making this urn a unique memorial urn.
This item is handmade with materials that will naturally dissolve once it comes in contact with moisture.
It is available in three size options and can be used for water or land burial.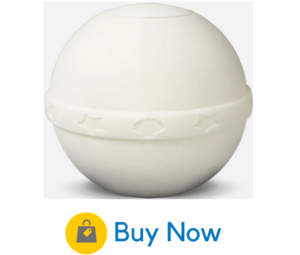 The Salium shell water urn has a radiant white appearance that is symbolic of innocence, illumination, faith, heaven, spirituality, and protection, among others.
Seashells have been around since ancient times and have deep symbolic backgrounds.
They symbolize a soul departing from earth, strength, and the cycle of life, making this item an ideal water burial vessel.
It is crafted by skilled artists to bring you a water burial urn that you can use to return the ashes of a beloved pet or person to nature.
Each item is handmade and unique, and made with 100% biodegradable materials.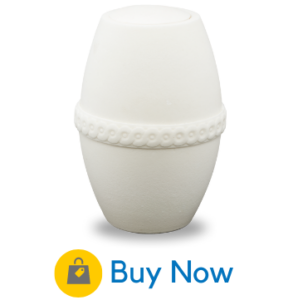 The Oceanus water burial urn is quite remarkable with its appealing off white hue and intricate patterns that are handmade by skilled artists.
This 100% biodegradable item consists of soluble salt which means it will naturally dissolve after distributing the urn in water.
Many individuals wish to say goodbye to their loved one in a meaningful and ceremonial way. Instead of using a glass or wooden keepsake urn, the ashes are sent off, where it is returned to mother nature.
This item is ideal for those who prefer a symbolic burial ceremony without causing harm to the environment.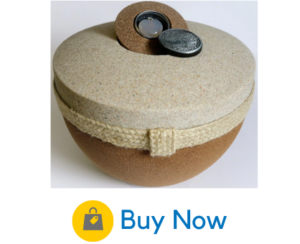 This water urn's design inspiration is derived from ancient Roman times.
Honoring and remembering the lives of deceased family members was essential to the Romans, making this urn a fitting remembrance send off vessel. The urn is made from 100% degradable sand and olive pits which naturally breaks down over time in the water after scattering the ashes of your loved. The lid features a small ornate metal box containing a pendant family members of the deceased can keep in remembrance of the person who has passed on.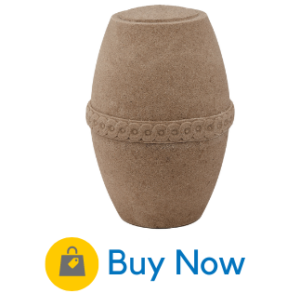 The Arenae water urn is specially crafted by hand, using sand and other biodegradable organic materials.
This striking environmentally friendly urn has a natural hue, tube-like shape, and attractive spherical patterns.
The design denotes the circle of life, which begins and ends the same way for every person. From birth to death, it comes full circle.
Local artists use their skills to craft this extraordinary water burial urn. It is built to withstand dry conditions, but will naturally disintegrate in water, scattering the ashes in a meaningful way.
This urn is perfect for those who wish to reunite the ashes of a loved one or pet with nature.
Journey Biodegradable Floating Container
The journey urn is a best seller for water burial containers. Attractive and economical, it's a lovely blue shade with flecked texture. Made from paper, it easily dissolves in water.
The design & materials
The container is constructed with paper made from Mulberry tree bark and reclaimed cardboard. No mulberry trees are destroyed.
After the cremains are placed in the included bag, they are inserted into the container. It is folded with an attractive band, which keeps it closed.
Scattering the ashes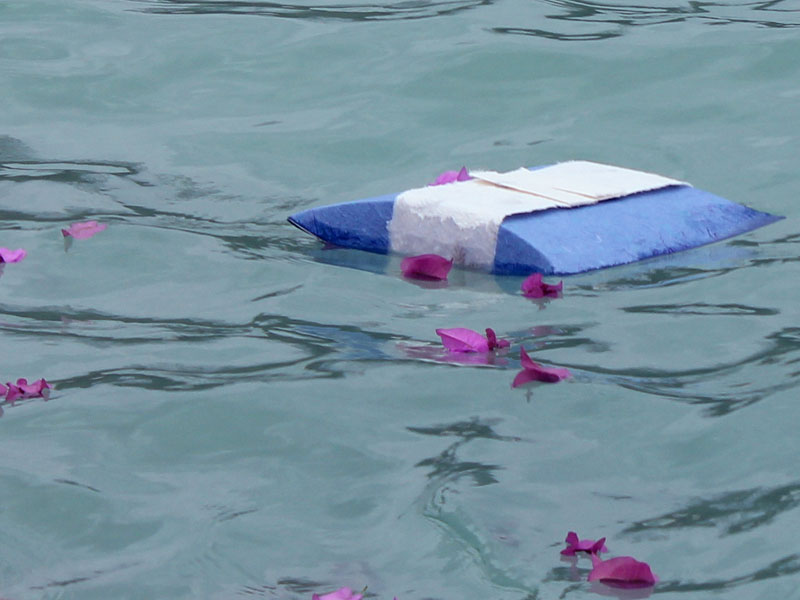 After being placed in the water, it floats briefly and breaks down within minutes. It is also suitable for an earth burial.
How to purchase
If you wish to purchase this biodegradable urn or want to find more about it, click through to their online store.
Silverlight Urns Embrace Floral Bouquet Eco Urn
This biodegradable box-shaped urn is suitable for earth burial.
It is crafted of mulberry bark using an ancient process that protects the tree from damage.
The bark has been dried in the sun to provide a soft, natural texture.
Cremains are placed in a water-soluble bag, which is then placed inside the urn.
The delicate multi-colored background is decorated by a beautiful floral inset.
It's an ideal way to celebrate a loved one who enjoyed the beauty of nature.
Biodegradable Floating Turtle Urn
This turtle urn is hand made in Mexico and is truly a work of art. They are frequently released into the ocean, but can be used on any body of water.
It appears very lifelike as it drifts across the water.
The turtle urn is very affordable, costing much less than a traditional funeral.
Very durable
It's constructed with paper but highly durable. Therefore it can be purchased years in advance.
The opening in the bottom is where the ashes are placed. You will then close and seal it with the provided supplies.
Set it free along with your loved one and watch it float away to eventually submerge.
Biodegradable Urn- The Lily
This attractive and unique urn will give you a lingering memory of a lily floating gracefully on the water as you say your last goodbye.
The details of nine intricate leaves with an airbrushed coral flower in the center appear amazingly lifelike.
This will add a wonderful visual effect to photographs of the ceremony, too.
Formed of biodegradable clay and cotton, the lily begins to biodegrade when it gets wet or is buried.
A flat base makes it easy to display during a memorial service prior to the burial, if desired.
Oceanside Shell Coral Scattering Urn
This is a relatively large urn, 17 inches in diameter.
Incredible details make it look exactly like a beautiful shell resting on ocean sand.
Most appropriate for an ocean scattering, it will float briefly before sinking and beginning to biodegrade.
The sight of this shell urn gracefully floating on the water will be a memorable image to capture in photographs and in your heart.
Silverlight Biodegradable Shell Urn
This American made shell is indeed a thing of beauty. Custom made, your lovely shell will be one of a kind.
It is crafted from reclaimed paper and clay and hand painted by talented artists.
Easy to transport
Another added feature is a handmade case for easy transport, which is also recyclable.
Large capacity
The shell urn will hold an amazing 400 cubic inches of ashes, which could be used as a companion urn or for a large person.
Appropriate for purchasing far in advance, durable enough to last for years before using.
Also affordable, it can cost thousands less than the price of a funeral.
Help the environment
In addition, a donation will be made in the name of your loved one to help protect the ocean's environment and to conserve marine wildlife.
Oceane Sand Water Burial Urn
This Oceane Sand Urn is one of the more popular choices.
It's in the shape of a vase with a lid on top. On the side are foot prints that appear to be walking up the side.
Possibly a good choice for a person of faith.
It's made with all natural and biodegradable materials.
Scattering of ashes in water or earth
After it's released into water, it will dissolve within a short amount of time. However, this urn is appropriate for burial in the earth as well. It will take about three months to biodegrade in dirt.
The ashes are contained in the included water soluble bag, which you will put into the urn before the scattering.
Himalayan Salt Sea Urn
You will be amazed at the remarkable beauty of this urn. Made from Himalayan Rock Salt, which is thought to be over 200 million years old.
The design
They are handmade from a solid block of salt therefore yours will be distinctive. The salt from which it's made has a warm orange hue.
Suitable for water and earth
This particular urn can be utilized for either a water or earth burial. In water, it will dissolve within only a few hours. In the ground will take about three months.
In either case, the urn and your loved one will return to the natural elements from which they came.
The Lily at Peace Floating Urn
Made in the USA, the Lily at Peace is one of the loveliest urns. It is a stunning method of scattering the ashes of your dearly departed.
As it floats away, it inspires a tranquil ambiance as you set your loved one free.
The design & materials
It is completely eco-friendly, made from cotton and clay. Nine leaves are arranged in a 21-inch wide circle, creating a realistic and natural vessel for the ashes.
A biodegradable bag is included in which you will place the ashes. That is then positioned into a bowl, which attaches beneath the urn with clips and glue. All these supplies are included.
The bottom of the bowl is flat, which enables you to display it during a memorial service.
Scattering of ashes
Someone will place it on the water from a boat or the shore. Depending on the water, it will float approximately 30 seconds up to three minutes before submerging.
This biodegradable urn is also suitable for soil as well.
Seaside Shell Urn For Water
This is a large urn with the image of a shell cast on freeform blue, highlighted with gold accents.
The artwork and detail of this urn is visually stunning.
A special additive allows the urn to float on the water, despite its large size.
Calm waters will give it a longer float time before sinking.
Calla Lily Eco Urn
An economical yet beautiful urn choice. This urn is a lovely method for scattering ashes, with three white Calla Lily, which is the symbol for restored innocence and virtue.
Material & size
It's 17-inches across and will hold over 20-cubic inches of ashes. Made from cotton and clay, it's completely biodegradable.
What's included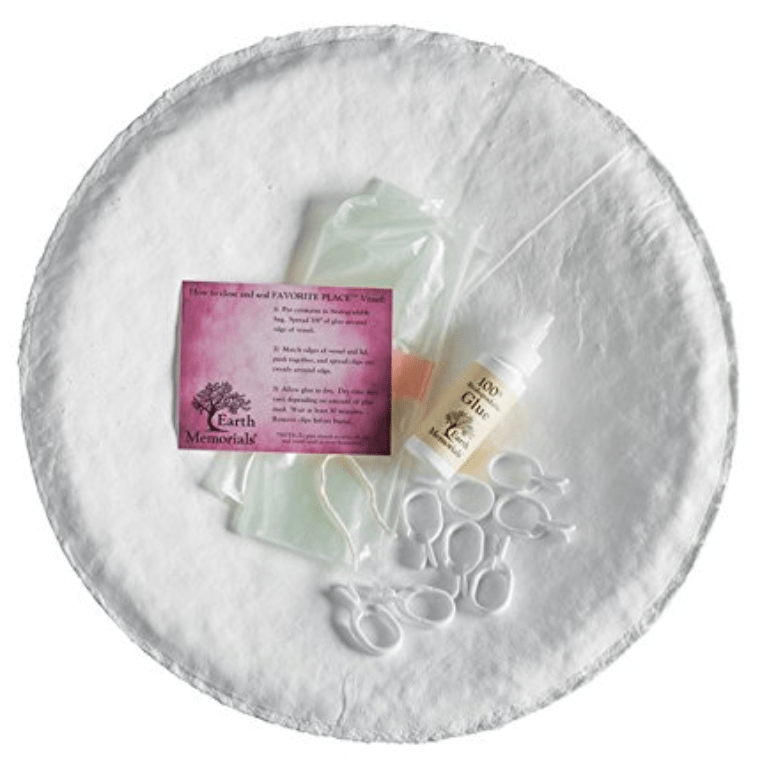 A biodegradable bag, bowl, and clips are also included. A 5-inch base is under the bowl for displaying on a flat surface during a service.
It contains an additive that makes it buoyant in order to float.
After removing the clips, it is placed on the water and allowed to float away. The time before it sinks is up to three minutes.
The Calla Lily urn can be buried in the earth as well.
Memento Biodegradable Urn by Passages International
This is a simple blue bio urn designed especially for burial at sea.
It's made of eco-friendly paper, coated with biodegradable paint.
In a unique and heartwarming touch, a package of note cards are included with the urn.
Friends and loved ones can write notes, which will naturally biodegrade along with the loved one's cremains.
Simply place the notes in the slot at the top to send a loving message to the departed one.
This comforting addition can make any water burial more meaningful.
Waterside Biodegradable Floating Urn For Dad
This floating urn works wonderfully for a seaside or lakeside memorial service.
It floats on the surface for 8-12 minutes before beginning its gradual descent.
It makes your scattering ceremony far more convenient and meaningful.
The urn comes with a marker to personalize the urn with loving messages for your beloved "Dad."
It's crafted from sugarcane bagasse and recycled paper to make it 100% eco-friendly.
OneWorld Memorials Paper Ideal for Water Burial
This is a sweet and simple oval-shaped urn.
It has a texture similar to sand, rough yet comforting.
This effect is achieved by a layer of crushed quartz on the outside.
The urn is made of hard gelatin, which naturally biodegrades within 3 hours of sinking.
The lid seals securely with moisture, and doesn't require any glue.
It can hold only a small amount of ashes, the equivalent of about a 40-pound body weight prior to cremation.
Silverlight Urns Unity Heart Biodegradable Urn
An eco-friendly companion urn is the perfect solution to say goodbye to two loved ones who adored each other as well as nature.
A heart decorated with flower petals gives it a look that's equally delicate and earthy.
It's ideal for earth burial, and will biodegrade naturally over time.
And it's made completely of organic paper and recycled cardboard, so the environment was not harmed in its construction.
Simple Scattering Containers
In this simple but powerful ritual, a scattering tube can be used to transport the ashes to the location.
The ashes can then be released from the tube and scattered dramatically over the water.
The best options for scattering tubes are biodegradable, making your end-of-life celebration even more eco-friendly.
Pasco Biodegradable Container
This is a set of three plain tubes made of kraft cardboard.
These containers are ideal if you want to have several participants in the scattering ceremony.
They can be customized to meet your needs and reflect your memories.
They have telescopic lids and are fully biodegradable.
One more bonus: they are easy to transport while travelling by air.
Be aware that you may need an additional container, as some have found that these were not quite large enough to hold all the cremains.
Ocean Sunset Scattering Tube
This unique and lovely container features a detailed image of a beautiful beachside sunset.
The vibrant colors of the sunset contrast with the calm blue of sea and sky to give you a powerful message of comfort and hope.
The tube is crafted of durable but eco-friendly paper components.
The lid closes securely, but can be removed with ease when you are ready to scatter the ashes.
The tube can be easily recycled, and contains no metal or plastic.
If your loved one adored lakes or oceans, and was committed to keeping them pristine, this is the perfect container to honor him or her.
What does a biodegradable urn usually include?
The type of urn is very important. Many urns that are intended for a ground burial, do not easily dissolve in water. It could take a very long time to break down.
Urns that are specifically made for a water burial will dissolve quickly.
The urn
There are a huge variety of water urns, which we will discuss later.
Water soluble biodegradable bag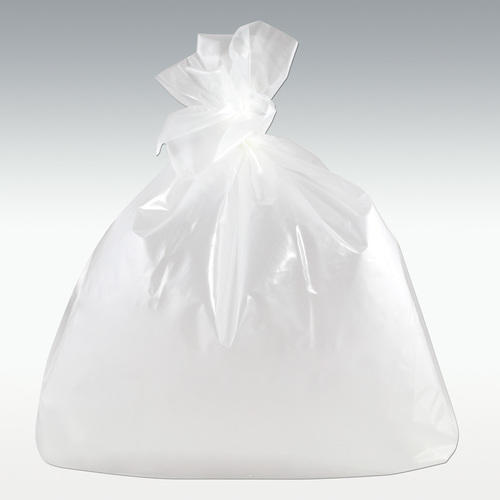 Included with the urn will be a water-soluble bag. The ashes are placed into the bag and attached to or placed in the urn, in some manner.
Scattering ashes in water
As mentioned, the ashes can be poured directly into the water. But of late, it has become preferable to contain the ashes in a biodegradable urn beforehand.
If you're planning a scattering at sea ceremony, I highly recommend you read the Cremation Institute's guide which goes through the whole process.