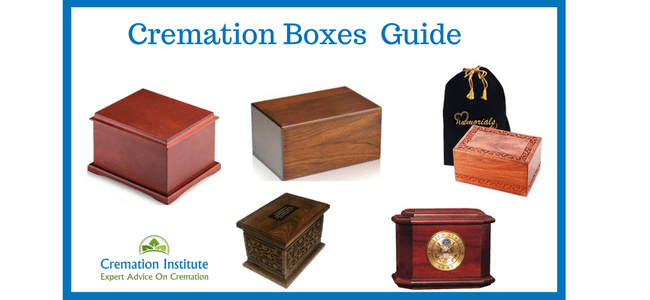 When it comes to remembering a lost loved one, the sheer number of choices can seem overwhelming.
Cremation boxes are just one of many memorial ideas.
While it may be difficult to think about during such a sad time, remember that this final tribute is as much for you as it is for the one you lost.
If you're looking for a simple, respectable, and elegant option, a cremation box may be right for you.
Below we've compiled a list of our top choices.
Why choose a cremation box?
When we think of cremation, we almost always associate it with a traditional urn.
You know, the tall, ornate kind that looks like a vase.
But you don't have to confine yourself to this traditional image.
Square and sturdy, cremation boxes have a reassuringly stable look and feel.
This is different from most urns, whose vase-like shape is graceful but can seem precarious and unwieldy.
And with so many different kinds of cremation boxes available, your choices are limitless.
You can go for simple or ornate, large or small, old-fashioned or contemporary.
Here are some of our favorite picks.
Memorials4u Solid Rosewood Cremation Urn
This urn features the soft, elegant look of rosewood, coated with a brilliant lacquer for shine and smoothness.
The hand-carved real tree design gives a peaceful sense of beauty and comfort.
Ideal for larger people
No need to worry if your loved one was on the large side. The urn can comfortably fit the cremains of an adult weighing up to 210 pounds.
The urn makes a suitable memorial for either a man or a woman, as it is lovely without appearing too feminine.
It's simple enough to fit in well with your home decor; yet beautiful enough to honor your loved one's memory at the same time.
Chateau Urns Large Adult Cremation Urn
Although it's crafted of inexpensive fiberboard, this urn is anything but cheap-looking.
The smooth burlwood finish, along with a dramatic black edge, makes it look and feel as classy as if it costs hundreds of dollars.
Even better, you can easily purchase matching urns in smaller sizes to use as keepsakes or mementos.
The four screws on the bottom panel make the urn easy to access, but comfortingly secure. All you need is a small Phillips' head screwdriver.
While it lacks the solid feel of "real" wood, the urn looks beautiful and will definitely stand up to the test of time.
Arden Walnut Wooden Cremation Urn
The wooden box is an excellent choice for a more contemporary look.
A vertical design combined with a dark, smooth look and feel of solid walnut makes this box simple, unique, and beautiful.
It's a great addition to any living space, no matter what your decor.
The sturdy wood and stable construction will stand up to the test of time.
Candor Funeral Urn in Cedar – Handcrafted in Wisconsin
This box is crafted of solid cherry straight from the woods of Wisconsin.
And it is coated with a clear, non-toxic finish.
Thanks to a rigid plastic liner and sealable bag, this urn can easily get through TSA, making it ideal for travel.
These materials may also be required by your mausoleum or church for burial or services.
As a side benefit, you'll have the knowledge that you are helping the environment. This small company promises to plant ten trees for every urn sold.
They also take pride in hiring locally.
Memorials4u Solid Rosewood Box
This is a traditional box carved from beautiful soft rosewood, with a delicate border engraved around the edge.
It can be easily engraved with your loved one's name and personal details. Simply take it to a trophy store.
Competitive price
This high-quality box costs over $300 if purchased from the funeral home, but is very inexpensive at the Memorials4u store.
This box will be lovely on display and it's also sturdy enough to be used for interment.
NWA Extra Large Wooden Urn
It's not uncommon for two people's remains to be placed in one box. An extra large urn may also be needed for a larger person.
Companion Urn
It's a beautiful way to celebrate the lives of two people who shared a special bond in life.
And this NWA urn, is also an economical way to honor the lives of your loved ones.
The hardwood urn is covered on all four sides with a hand-engraved design.
It also comes with two personalized name plates at no extra charge.
Montana Woodworks Walnut Companion Urn
This urn has the reassuringly solid look and feel of sturdy walnut.
It's finished in smooth lacquer and has a beautiful maple cross inlaid on the top.
The box has a capacity of 400 cubic inches, so it has ample space for the cremains of two people.
The ashes can be placed by unscrewing a board at the bottom of the urn. The rest of the urn is all in one smooth piece, and holds cremains securely.
Although the urn does not come with personalization, you can easily order an engraved nameplate from a jeweler to be placed on the box.
Silverlight Urns Portage Cedar Chest Cremation Urn
This simple cedar box makes an understated but classic remembrance of your loved one.
You can display it anywhere with pride.
Ashes are placed by unscrewing the bottom panel, which is then screwed back in again to hold the remains securely.
The urn was built by hand in the U.S.A., and has a natural, woodsy look. The medium gloss perfectly accentuates the rustic look of the wood grain.
It's the perfect memorial for a simple soul who loved the woods and the outdoors.
A delicate cove detail around the edge gives it just the right amount of decoration without being flashy.
NWA Human Urn With Custom Engraving
A hand-carved design of delicate flowers and stems graces the edges of this beautiful hardwood urn.
The urn has a 250 cubic inch capacity.
It also comes with an elegant plate of brass finish with gold engraving. Choose "Customize Now" at checkout to personalize with your loved one's name and other relevant details.
Even with engraving, the box is guaranteed to arrive in a timely fashion.
Most reviewers have noted that the box looks even better in person than it does in the picture.
Problems with ordering or engraving the box are speedily resolved by customer support.
The Favorite Place Burial Urn Box
This eco-friendly box can be buried in the ground or used for a scattering ceremony.
The delicate design of a shell is embossed on swirled white quartz metallic paper, making this an ideal memorial for a loved one who found peace in the sand and surf.
The box is made of clay and cotton material which degrades naturally in earth or water.
It holds 80 cubic inches of cremains. At this size, it is ideal for holding a small portion of ashes.
It adds visual appeal to any memorial service, whether on land or sea.
Star India Craft Tree of Life Rosewood Box
This uniquely beautiful rosewood box features a delicate carving of a tree of life in the shape of a heart.
The tree of life is a beloved universal symbol of renewal, new life, and immortality. It also reminds us of how deeply connected we are. The heart shape serves as a reminder of the love that you shared.
The dark brown color adds to the natural appearance of the urn.
The box also comes in a variety of other colors and designs, such as Antique Rosewood Heart, Antique Round, and Blue on White.
Cottage Garden Wood Finish Memorial Urn Box
The lid of this intricately carved wooden box features a beautifully comforting verse.
The verse can be changed out and replaced with a 5'x7" photo under the glass frame.
The box comes with detailed instructions to make it easy to use.
A padded bottom protects furniture and floors from scratches.
The urn is suitable for holding a small portion of ashes, or the cremains of a person or pet weighing up to 90 pounds.
The urn arrives lovingly wrapped and protected in a custom fit box.
The Bogati Large Economy Wooden Urn
While this urn is affordable, there is nothing cheap about it.
You can feel proud of displaying your loved one's remains in this simple box made of catalpa wood.
The urn comes in four different sizes. The smaller sizes are appropriate for pets. The large size fits a small human.
Don't be fooled by its light feel and appearance. The construction is sturdy and durable.
Life Song Premier Cremation Urn
This premier urn is the ultimate in personalization.
You can add your loved one's name and relevant dates along with a 4"x6" photo.
These are displayed along with an inspirational quote, reminding you that your loved one is nearby, walking at your side in spirit forever.
The box is ideal for the remains of a small adult, a child, or an infant.
SmartChoice Wooden Urn Box
The SmartChoice box is a simple yet beautiful choice.
It's made of durable hardwood in a rich reddish hue.
Extras available
You can choose a plain, unadorned box or add a decorative border for an extra $10.
There is also the option of adding an engraved plaque to add personal details such as your loved one's name and important dates.
Amaranthine Personalized Urn Box
This contemporary urn is crafted in solid aluminum with a metallic finish.
It comes in eight different colors including sandstone, celestial blue, and purple velvet.
Its classy, modern look makes it a great choice for display.
Suitable for interment
It has also been laboratory-tested to stand up to ground pressure, so you can use it in direct burial.
Personalized engraving appears underneath an uplifting quote from the classic "Footprints" story.
NWA Wooden Funeral Cremation Urn with Solid Brass Cross
This urn brings with it the solid and traditional familiarity of a life of faith.
It's made of strong wood and graced with a handmade brass cross.
A plate engraved with your loved one's personal details is included at no extra charge. Just remember to click the "Customize Now" option when ordering.
It can hold the remains of an adult weighing up to 250 pounds.
The urn has a luxurious appearance but costs only a fraction of what you would pay at the funeral home.
Ashes are placed by unscrewing the bottom panel.
The Bogati Hand Carved Rosewood Urn
This is a simple rosewood box with an elegant design hand-carved around the edge.
It comes in four different sizes, the largest of which is ideal for a large adult.
The design
The base is padded with felt to protect floors or furniture.
The box opens with a sliding panel along the bottom.
This urn will make a tasteful addition to the decor of any living space.
G&DI Inc Decorative Wooden Box
This pinewood urn was handmade by artisans in India.
An eye-catching tree of life carving covers the lid and one side of the box. Intricate color work gives the tree a comforting shade of green, symbolizing renewal and new life.
It can hold the remains of a person weighing up to 265 pounds before cremation.
The bottom panel is held in place by four standard screws, making the placement of the ashes easy without compromising security.
The seller is also accommodating about quickly replacing the box in case of error or damage.
MEILINXU Wooden Funeral Urn
A sturdy box of mango wood displays a uniquely detailed tree of life design engraved on the lid and the body of the urn.
The branches appear to be blowing in a gusty wind, bringing to mind the permanence and beauty of nature.
A smooth lacquer coat gives the box added brilliance.
It's a standard size urn, fitting the remains of adults weighing up to 200 pounds before cremation.
The urn comes with a velvet bag for elegant and convenient travelling or storage.
It will look wonderful on your mantelpiece, and can also be beautifully displayed in a columbarium niche.
LifeSong Milestones Wood Cremation Urn
This urn is classically simple and delightfully original at the same time.
It's crafted of beautiful white sawn oak for a rustic look.
The dove tail shape makes this urn stand out, but in an unassuming way.
Felt pads on the bottom of the urn make it possible for you to display it anywhere without damaging floors or furniture.
It is suitable for the remains of a small adult weighing up to 150 pounds.
Made by Amish craftsmen, this provides a wonderful note of old-fashioned Americana to any decor.
A bottom panel unscrews with two Phillips head screwdrivers for placement of the ashes.
Military urns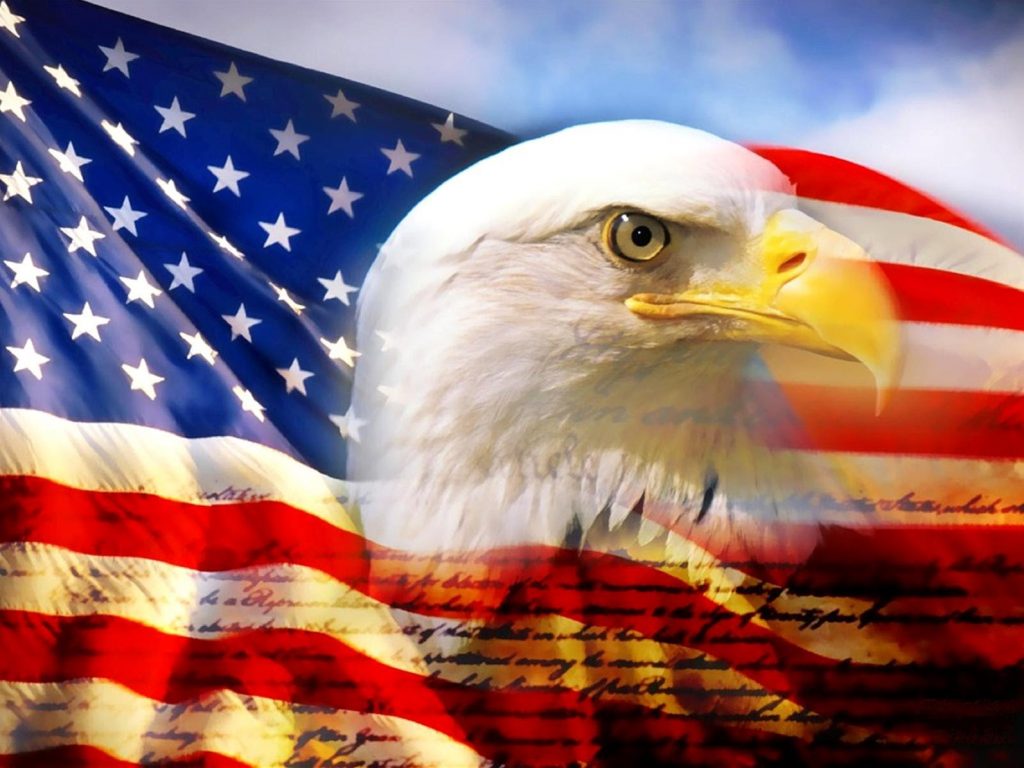 If your loved one served in the armed forces, then the experience was undoubtedly deeply ingrained in their spirit and character.
There are a number of high-quality military cremation boxes on the market that will honor your beloved veteran.
Silver Flag Funeral Urn Box
This is a cube-shaped brass urn designed for small spaces
It's perfect for display in a cemetery niche and a fitting tribute to a beloved military veteran.
Although small, it can easily fit the cremains of an adult weighing up to 200 pounds.
A beautiful hand-enamelled American flag design graces the front.
Rosewood Freedom Military Urn
This military box is carved from solid walnut with a classic rosewood stain.
A military medallion displays a symbol of the Army, Navy, Marine Corps, or Air Force, based on your specifications.
Purchasing this urn is in itself a patriotic act, as it is crafted by skilled US artisans.
You have the option of requesting custom engraving on your urn.
US Marine Corps Cremation Box
This marine box custom-made by skilled American artisans for veterans of the US Marine Corps.
You can make your box even more personal for your beloved Marine Corps vet with a custom engraving.
The box comes with a Marine Corps medallion.
However, there are options to order an Army, Navy, or Air Force medallion instead for vets of other military branches.
Rosewood Diplomat Military Urn
This clean, classic, rosewood box is the perfect way to celebrate a life of service.
It is finely made of sturdy walnut and stained with delicate rosewood.
Choose a military medallion (from the Army, Navy, Marine Corps, or Air Force) to show which branch your veteran proudly served.
You can also opt for personalized engraving of your rosewood urn.