Cremation Jewelry Costs: How Much Should You Pay?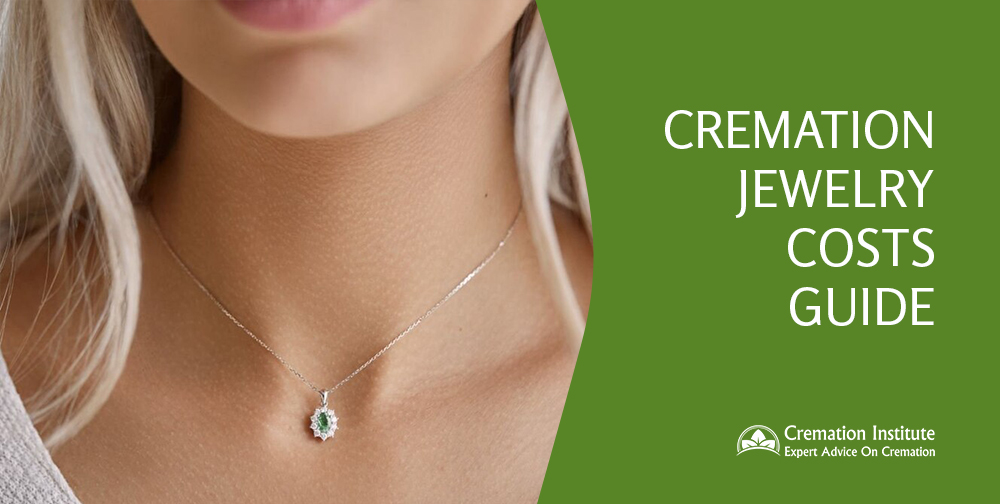 Cremation Jewelry is a very special way to remember and memorialize a loved one. However, you might be wondering how much a piece of memorial jewelry will cost?
In this costs guide article, we'll try to give you a breakdown of the average costs for a particular type of cremation jewelry piece.
We'll also discuss what factors add to the cost (Such as material & personalization) of cremation jewelry, and then later talk about some final considerations before choosing a memorial.
Breakdown of Cremation Jewelry Costs
Based on our experience working with Cremation Jewelry Companies, here are our estimates on what is reasonable to pay for a memorial.
As each type of jewelry has their own unique design and creation process, we have decided to provide a cost range on the most popular options available.
Cremation Necklaces & Pendants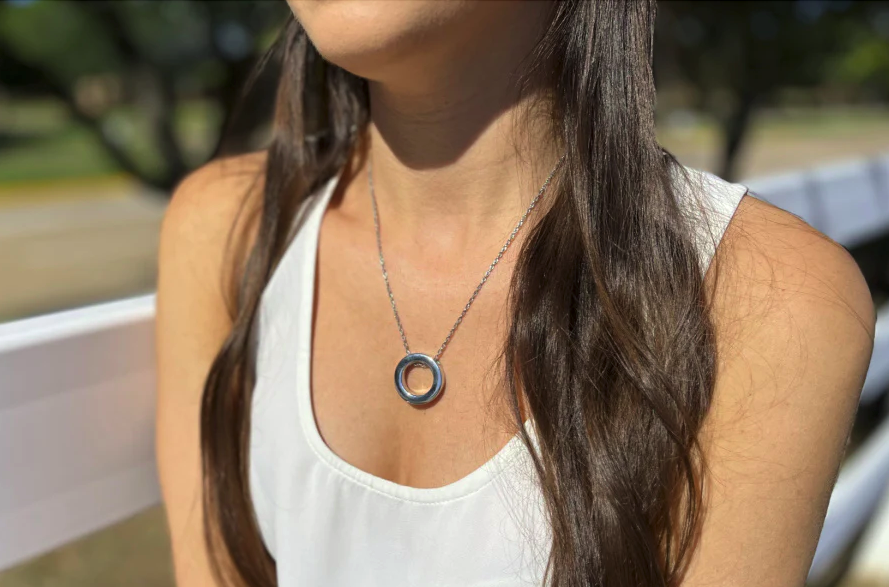 Cremation necklaces and pendants are one of the most popular forms of cremation jewelry, that are available in a variety of designs, metals, and shapes.
The price range on these necklaces usually starts from $50 (For a basic stainless steel keepsake) right through to $1000+ for a solid gold cremation pendant with diamonds. For something in between, the average price range would be between $200-$300 for handmade cremation pendant.
Cremation Rings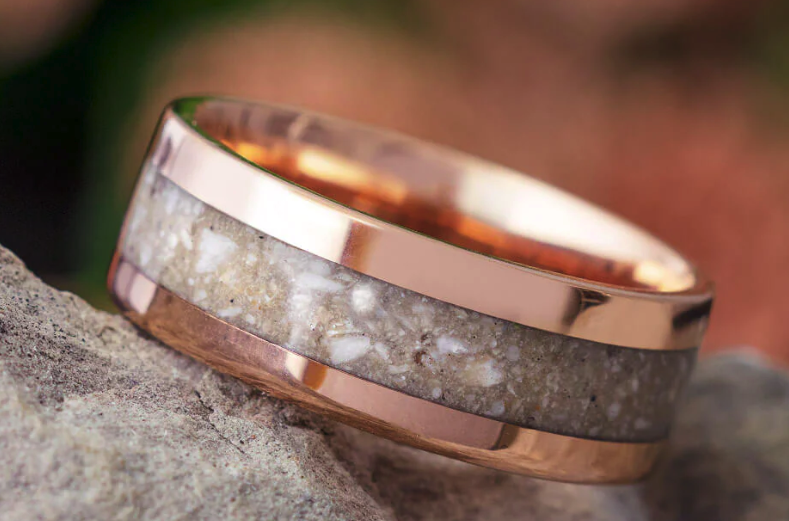 Another very popular memorial for both men and women, a cremation ring is a stylish and intimate way to keep your loved one's memory close.
The price range for a cremation ring starts from about $120 (For a basic glass infused ring) right through to $5000 for a solid gold ash infused ring that includes top quality rubies.
The average price range though would be between $200-$400 for a quality handmade ring that includes your loved one's ashes.
Cremation Bracelets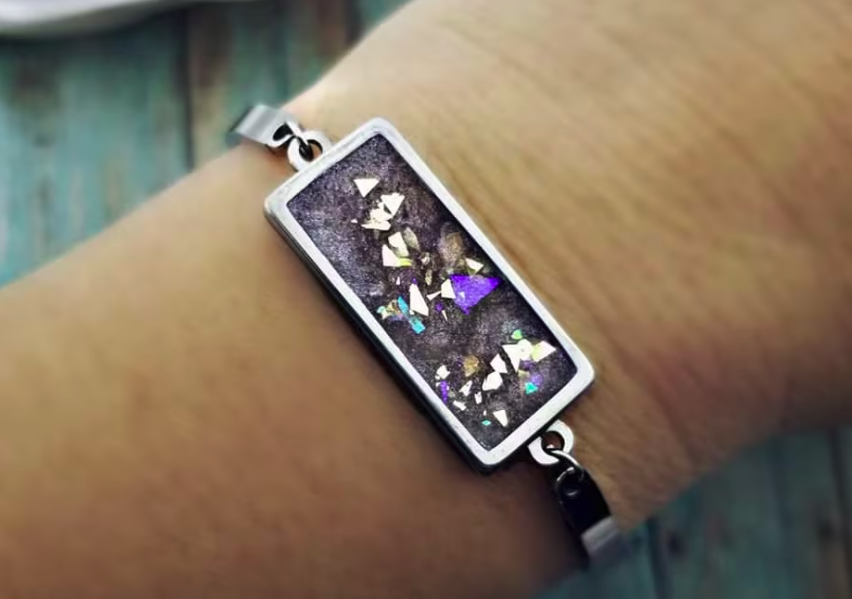 Ash infused Cremation Bracelets are a stylish and artistic way to remember your loved one.
The price range for a cremation bracelet starts at around $40 (For a basic stainless steel option) and goes up to around $400 for a premium band with ash infused gemstones. For an average price range, expect to pay around $150-$200.
Cremation Earrings
Another beautiful option to be close your loved one's spirit is with a pair of cremation earrings.
The price range for cremation earrings start at around $100 (For basic stud earrings) and go all the way to $650 for elaborate 14K solid gold earrings. For an average price range, expect to pay around $250-$350.
Urn Keepsake Jewelry
Cremation keepsakes are miniature urns or objects that can be displayed or carried, offering a more decorative approach to memorializing a loved one. These can range from tiny statuettes to pocket-sized urns. Price Range: $30 – $200
Cremation Lockets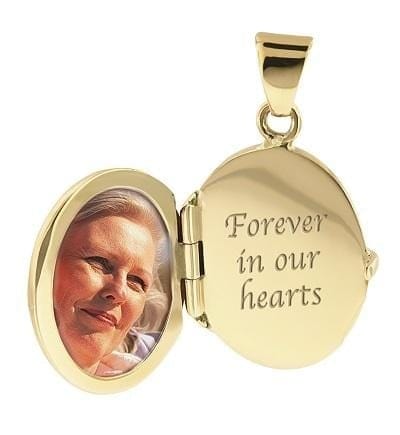 Cremation lockets are a timeless memorial that feature a small chamber for ashes and may include space for a photograph. These memorials usually start at a price around $80 and go all the way up to $900 for a solid gold family heirloom.
Cremation Diamonds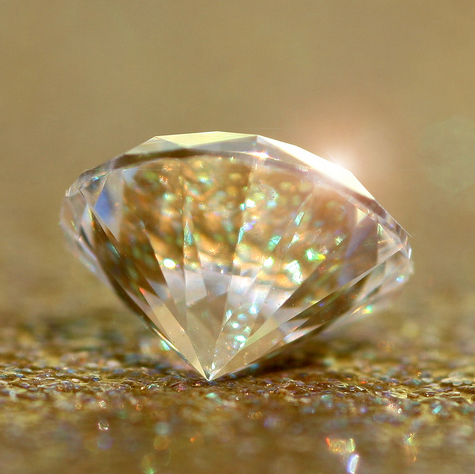 Cremation diamonds are arguably the most luxurious form of cremation jewelry. These are lab-grown diamonds created from the carbon within ashes, offering a dazzling and everlasting tribute to a loved one.
The cost of these diamonds depend on a lot of things such as carat size, color, and the company you choose- so you're looking anywhere from $2,000 right through to $20,000.
If you're looking for more information about prices, we recommend you read our cremation diamonds cost guide.
Material Costs
You're probably not surprised to know that the material used to make a piece of cremation jewelry is the main factor in determining price. Below we will list some of the more popular material used for making cremation jewelry.
Stainless Steel: The most affordable option of all the materials, there are a wide range of options that are available on Amazon.
Sterling Silver: Elegant and still affordable, sterling silver is used by a lot of memorial artists and is relatively durable.
Gold: Luxurious, stylish, and the most durable, gold is more expensive but a very popular option. However you should know there are differences in purity and quality. Gold plated, gold vermeil, gold filled, and solid gold all have their own unique properties that will affect price and durability.
Platinum: At the very high end, platinum is a premium metal used in cremation jewelry. Expect to pay a premium for this.
Moissanite & Genuine Diamonds: Also the high end, diamonds are usually an added feature to the design of the piece of jewelry. Naturally, you can expect to pay significantly more if you use to have this option.
Customization Costs
Most of us choose Cremation Jewelry because it offers a way to create a one of kind memorial that is deeply personal. But be aware that customizing jewelry will slightly add to the cost of the memorial.
The Design Complexity: Cremation jewelry tends to be handmade, therefore the more work needed to create the memorial, the higher the cost.
Engravings: Basic text engravings usually cost around $20 to $50, but more intricate engravings can be pricier.
Infusing ashes: If your loved one's ashes or hair is used to create the memorial (Which is very common) this will attract a higher price.
Gemstones: As we discussed previously, adding a gemstone such as a diamond or ruby to the memorial piece will definitely drive up the price significantly.
Cheap Cremation Jewelry: Worth It?
There are a lot of affordable cremation jewelry options on the market. Not everyone can afford to buy an expensive piece of jewelry to remember their loved one. And no one should have to feel guilty for that.
However before making any decision, it is worth considering the downsides of buying a cheaper piece of jewelry on the market:
Durability: Cheaper cremation jewelry is usually with less durable materials. So if you're expecting the memorial to last, you are better off buying something of higher quality, or don't use the memorial piece too much.
Personalized: Affordable jewelry tends to be quite generic. A lot of customers find the buying a handmade one of  kind memorial very comforting and healing.
Family Heirloom: A lot of people want to pass the memorial down for generations. If that is the case, it would be better to opt for a better quality memorial.
Ultimately your decision will come down to your budget and how much you're willing to spend. Like with anything in life, you get what you pay for. So if you you're able to buy something handmade with good quality materials, we suggest you choose that.