Protective Life Insurance Review: Best Coverage & Rates?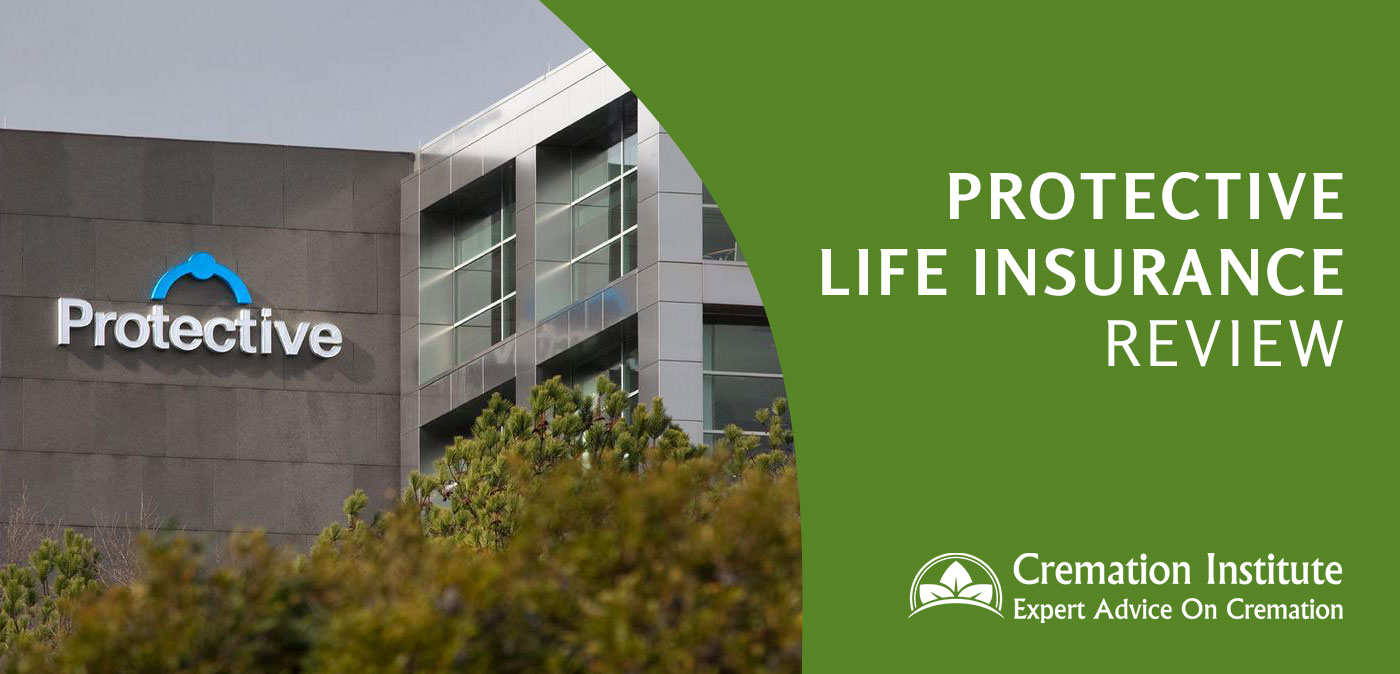 Protective life insurance has a reputation for offering excellent coverage at very competitive rates.
But is it actually the best deal for you?
On closer look, they offer some very unique life insurance policies.
Not only do they have traditional term and whole life policies, but they also have customizable universal life policies that may better suit your needs.
In this review, I'll talk about these policies, the costs, coverage, so you can decide whether it's a good deal for you.
About the Company
Protective Life Insurance offers a variety of options. You can opt for term life, whole life, or universal life insurance coverage and some policies can be customized as well.
This isn't the best company to apply with if you're a smoker, but otherwise they have some of the best rates available in the industry and are definitely worth checking out.
The Highlights
Protective offers unique life insurance policies
They have some of the lowest rates available based on the coverage amounts offered
You can get term and whole life coverage up to $5 million
Protective has a lot of rider options to customize your policy and protect your loved ones
The whole life policies provide many ways to accumulate a cash balance for future use
The pros
Very competitive rates
You can manage most of your insurance needs online
You can apply for rate reconsideration after the first year if your health improves
They have a large variety of universal life insurance options with unique attributes
The cons
The approval process is rather slow and can take up to 30 days
If you want to cancel a policy, you must call them, which means pressure to not cancel
Payouts take a long time
Term Life Insurance
Protective offers a great term life insurance option that protects the insured for a specified number of years and has no cash value.
It's simple, straightforward, and sometimes easier to get than permanent life insurance policies.
How the policy works
Like all term life insurance policies, Protective term policies last for a specific term, offered in 10, 15, 20, 25, and 30-year terms.
You can apply for the policy online or via an agent and the coverage remains level for the term.
If you're alive at the end of the term, the policy expires, however, you may convert it to a permanent life insurance policy in some cases or apply for a new term policy if you still need one.
Term coverage
Protective offers coverage starting at $100,000 up to $5 million.
The amount you get depends on what you can afford and/or what you qualify for based on your age, medical status, financial status, and needs.
The younger and healthier than you are, the lower your premiums will be and the higher coverage you can get.
Riders
Protective offers a variety of riders including:
Child protection rider
Provides coverage for children, newborn to 18 from $1,000 to $20,000.
Accelerated death benefit
If you are diagnosed with a terminal illness or confined to a nursing home for longer than 6 months, you can access up to 60 percent of your death benefit.
Accidental death benefit
If you die in an accident, your beneficiaries will receive additional benefits starting from $1,000 up to the policy's face value. However, the coverage ends at age 65.
Disability rider
If you become disabled, you'll receive a specific amount (chosen during the application) to help cover your premiums.
Costs & Premiums
Unless you're a smoker, Protective's premiums are among the lowest in the industry when comparing policies.
For example, an applicant looking for $250,000 in coverage on a 10-year policy would pay the following premiums based on age:
Age 25 – Female $8.90 and Male $9.75
Age 35 – Female $9.50 and Male $10.00
Age 45 – Female $16.00 and Male $18.50
If you add any riders, your premiums will increase accordingly.
Whole Life Insurance
Whole life insurance provides coverage for your lifetime, as long as you pay the premiums. The premiums are guaranteed level and your policy builds a cash value based on a fixed interest rate.
How the policy works
Protective whole life insurance provides guaranteed coverage for your lifetime. You have level premium payments, so you always know how much you owe.
Part of your premium covers the cost of the death benefit, which you choose, just like a term policy. The remainder goes to your cash value and grows at a guaranteed rate.
You may use the cash value throughout your lifetime. You can borrow from it as needed, whether that's to supplement your retirement funds, pay for medical expenses, or any other reason.
If you don't pay the amount back though (with interest), they deduct the outstanding amount from your death benefits when you pass.
Coverage
Protective whole life insurance is available in amounts up to $5 million. The amount you get depends on your age, gender, location, health conditions, and financial capabilities.
The younger and healthier you are, the more affordable the premiums and the more coverage you can get. You may apply up to age 85.
Costs
Protective keeps their whole life insurance premiums under wraps. You must call an agent to get estimated premiums, but it helps to understand how they classify their ratings:
Preferred Select – You are in excellent health and don't have any risky lifestyle habits
Preferred – You are in excellent health but may have a few minor issues
Standard – You're in good health but may have a few issues
Preferred smoker – You are in excellent health, but smoke occasionally
Standard smoker – You are in good health but smoke regularly
Universal Life Insurance
Universal life insurance is a variation of whole life insurance and Protective offers a variety of policies, each of which has different features.
Regular universal life insurance policies have variable premiums and coverage amounts.
Protective offers regular policies if that's all you need, but they have other options too.
How it works
Depending on the policy you choose, some Protective universal life policies work similar to a term policy and expire with the option to convert to a whole life policy.
Others work like whole life policies and remain in place for your lifetime.
Types of policies
Custom Choice Universal Life Insurance
This a combination of term and whole life insurance. There isn't a cash value accumulation, just a death benefit, like a term policy.
However, you can adjust your coverage (up or down) throughout the policy and when the policy ends, you can choose to keep it. Coverage decreases each year but premiums remain the same.
Survivorship Universal Life Insurance
This policy works the same as the Custom Choice policy but is for two people (a couple).
The policy doesn't pay out until both people pass but it's a good option for couples where one partner has a condition that would inflate the premiums, such as diabetes.
The premiums are lower on this policy since it relies on both partners dying before paying out.
Variable Universal Life Insurance
This is traditional universal life insurance. You can choose where your cash value accumulation gets invested, but your rate of return is not guaranteed.
This is a good policy for younger applicants with a high-risk tolerance as there's no limit on the earnings, but also no limit on the losses, so exercise caution if you choose this policy.
Indexed Universal Life Insurance
This is similar to the variable life insurance policy but it's less risky. The investments follow the S&P 500 and have an interest rate cap of 9% and a floor of 0%, so there are no losses.
This is a more conservative version of variable universal life insurance.
Available Riders
In addition to the standard riders mentioned above, Protective offers the following riders on universal policies:
Additional purchase option
You get the option to purchase more coverage within certain time periods. You cannot be denied coverage during these times.
Term insurance rider
You can add on a term life insurance policy to an existing permanent life insurance policy, including universal life.
What Customers Say
Protective has numerous happy customers and one of the lowest complaint rates in the industry. They have an A+ rating with the Better Business Bureau and superior ratings through JD Powers.
However, like all insurance companies, there are positives and negatives. You'll need to ask your life insurance agent plenty of questions so you can decide if Protective is right for you.
Common Questions
Is Protective life insurance good for smokers?
No, if you're a smoker or were a smoker in the last 5 years, look elsewhere. While Protective does offer policies to smokers, the rates make it unaffordable for most.
Plus, they have the longest history of looking back at smoking compared to most other companies.
How long does a payout take?
On average, Protective takes between 2 to 3 weeks after you file a claim. State regulations and insurance company regulations may slow things down a bit as well.
How do you file a claim?
You can file a claim online or call 1-800-424-1592. It's best to file the claim as soon as you can so you get faster payouts.
Does Protective Life cover a drug overdose?
After the two-year contestability period, most deaths are covered, but each policy has fine print that you should inquire about before accepting the policy.
Some policies can get around a drug overdose death.
Does Protective Life cover suicidal death?
After the initial two-year contestability period, the law allows insurance companies to cover death by suicide, but your policy may include exclusions.
Read the fine print carefully and/or talk to your agent about all exclusions so you're best informed.
Getting A Quote
You can get a term life insurance online, or you can call 1-844-733-5433 to speak to an agent.
Other Recommended Companies
It's important that you look around when shopping for life insurance.
While Protective offers a large number of viable options, you should know what other companies offer, including the coverage and premium so you can best protect you and your loved ones.
New York Life Insurance
New York Life offers a great selection of policies including term and permanent life policies.
A standout factor is the age range they allow for whole life policies –  you're allowed to apply up until you turn 90 years old.
They have a variety of whole life policies that are customizable and more affordable than most other premiums in the industry, so they are worth checking out.
Mutual of Omaha
If you have a difficult health history, Mutual of Omaha is a great option. Their pricing is competitive even for those with a history of cancer or other major health issues.
Mutual of Omaha has superior customer service ratings, but they have limited program options and increasing premiums as you age, which should be taken into consideration.
AIG Life Insurance
AIG is great for those that have been unable to find the right policy elsewhere. You can customize your policy so that you know you have the right fit.
AIG offers the unique opportunity to use insurance laddering, where you choose several policies with different expiration dates, so you have the coverage you need for the major events in your life.
While their application time is slow, AIG has a lot to offer applicants that aren't happy with the other available policies.
Gerber Life Insurance
Gerber life insurance isn't just for kids – they have term and whole life policies for adults as well.
They have no-medical exam policies, so the coverage amounts are lower ($300,000), but you get guaranteed coverage no matter your health or lifestyle choices.
The premiums are slightly higher, but that's in exchange for the more flexible guidelines.
Should You Choose Protective?
Choosing life insurance is a personal decision. I recommend that you get quotes from at least three companies. Compare the coverage options, terms, and premiums.
Look at the big picture. How long will the insurance last? What are your options when it ends? Most importantly, what will it cost today and throughout your lifetime.