Mutual Of Omaha Life Insurance Review: The Best Rates?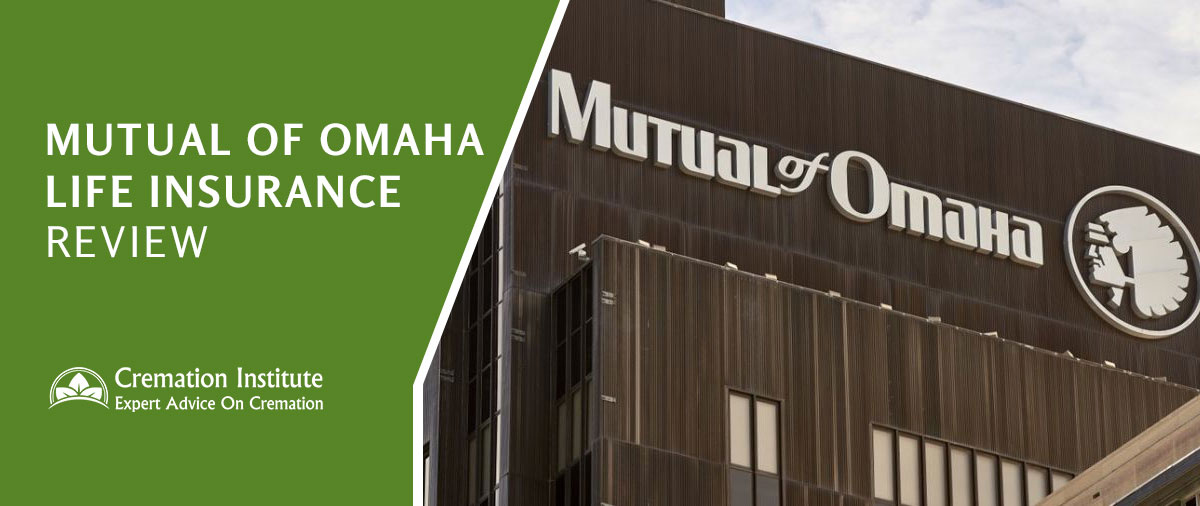 Mutual of Omaha has been around for more than 100 years and has made quite a name for itself in the life insurance industry.
They're well-respected, and they offer a variety of term life, whole life, and universal insurance policies.
They also have a reputation for offering excellent policies at competitive rates.
So will it be the most affordable and practical for you?
To be honest, it won't be right for everyone.
In this review below, you'll find out if Mutual Of Omaha is the right choice for you.
I'll discuss in the depth their policies, coverage, premiums, and also mention some other great options.
About The Company
Mutual of Omaha is a top-rated life insurance company that accommodates applicants with a less than perfect health history.
In addition to life insurance, they also offer other types of insurance for things like long-term care and disability.
In this review, I'll discuss their life insurance options so you can choose the right financial protection for your family and ensure they're financially taken care of when you are gone.
The Highlights
Mutual of Omaha offers a large selection of life insurance products including term, whole life, and universal life policies
They have 'simplified issue' and 'guaranteed issue' life insurance policies for those who need life insurance but won't pass a medical exam
Their policies have a variety of riders available to increase your coverage and protect your loved ones
Mutual of Omaha has great ratings and customers are happy with their services for the most part
Pros
Offers competitive rates even if you have previous health conditions
Offers high coverage amounts
Most applicants can customize their policy to fit their needs
You can choose from a variety of policies including those that don't require a medical exam
You can get a high coverage amount for basic term life insurance
Mutual of Omaha has an A+ superior financial rating
Cons
The premiums get costly as you age
The application process is often slow
The options could be overwhelming to someone looking for a basic policy
Term Life Insurance
Mutual of Omaha offers two term life insurance policies – 'Term Life Answers' and 'Term Life Express.'
Understanding the difference between them is important as they have different premiums and options that affect your loved ones differently.
Term Life Answers
Term Life Answers is your typical term life insurance policy. It's available in 10, 15, 20, and 30-year terms and offers $100,000 to $65 million in coverage.
Applicants must be between 18 and 80 years old and they can renew their coverage annually after it expires until they turn 95.
How it works
Term Life Answers works like a basic term life insurance policy.
You have coverage for the specified period, for example, 15 years. If you are alive after 15 years, it expires but you can renew it each year until you are 95 years old if you want.
The premiums increase annually based on your age but if you pass within the 15-year term or after renewing the policy, it pays your beneficiaries the coverage amount.
For example, if you had a $300,000 policy, your beneficiaries would receive $300,000 after filing a claim.
Convertible
Policyholders may also convert their term policy to a whole life policy based on certain age requirements.
If you have a 10, 15, or 20-year policy you're eligible to convert it until you turn 75, and if you have a 30-year policy you're allowed to convert it any time in the first 20 years.
An average $200,000 policy for a 40-year old male non-smoker costs $209/month for a 10-year policy and $275 for a 20-year policy.
Riders:
You can add the following riders to your Term Life Answers policy:
Child Protection Rider
Covers all children between 15 days and 20 years old from $1,000 to $10,000.
Disability Waiver of Premium
If you become completely disabled and remain so for at least 6 months, this rider eliminates your premium requirements but your coverage remains in place.
Unemployment Waiver of Premium
If you become unemployed, you don't have to pay premiums for up to 6 months, but there is a 4-week waiting period.
Accelerated Death Benefit
If a doctor diagnoses you with a terminal illness with less than 12 months to live you may take out up to 80 percent of your coverage amount.
Accidental Death Benefit
Your beneficiaries would receive an additional payout along with your regular coverage if your death is an accident.
Term Life Express
Term Life Express is a 'simplified issue' term life insurance policy. It doesn't require a medical exam, but you must be able to answer the medical questions to get insurance.
The questions are basic and help the company determine if you have any major health issues that would put you at risk of premature death.
This isn't guaranteed coverage, so you'll still go through underwriting, but without the medical exam. Term Life Express has lower coverage amounts starting at $25,000 and up to $300,000.
Term Life Express offers a few different coverage terms:
10, 15, 20, or 30-Year Level Term Policies
The premium remains the same for the term.
20 or 30-Year Level Term with Return of Premium
These policies work the same as a standard term policy, but if you outlive the term, you'll receive some of the premiums you paid back. They have higher premiums than level term policies though.
Convertible only into Guaranteed Whole Life
You may convert your Term Life Express policy when it expires, but only into a Guaranteed Whole Life Plan. The Term Life Express policy works like any other term life policy.
If you outlive the term, you can either renew annually or cancel the policy. If you have a level term with a return of premium policy, you'll get some of your money back.
If you don't, you must determine if you want to continue paying the higher premiums or if you no longer need the coverage.
Guaranteed Whole Life
Guaranteed Whole Life, as the name suggests, provides guaranteed coverage. There aren't any medical exams or even any medical questions you must answer.
Anyone can get coverage, but the coverage amounts are limited between $2,000 and $25,000.
This is known as a 'final expense' policy. Most people take out this policy to help their loved ones pay for their funeral and burial expenses.
The premiums remain the same for the entire policy and are available to applicants between the ages of 45 and 85.
Graded benefits
This policy has graded benefits, if you die within the first two years of the policy, your beneficiaries will receive the premiums you paid plus a small bonus, usually 10 percent.
If you die after the 2-year waiting period, they receive the full coverage amount. Guaranteed whole life costs more and offers lower coverage amounts.
An average $10,000 policy for a healthy male costs $36/month at age 50 and $55/month at age 60. Mutual of Omaha pays benefits out within 24 hours 85 percent of the time.
The policy also includes the assistance of a funeral concierge at no extra cost. The concierge helps your loved ones with funeral planning upon your passing.
Living Promise Whole Life
Mutual of Omaha also offers another 'simplified issue whole life policy,' but you must use an agent to get it, this particular policy is not available online.
The Living Promise policy has two options – level premium and graded benefits.
Level premium
The level premium policy is available to applicants between the ages of 45 and 85 years old with coverage ranging from $2,000 to $40,000.
Policyholders may add an Accelerated Death Benefit rider or Terminal Illness Rider to the policy at an additional cost.
Graded benefit
The graded benefit policy is for applicants aged 45 to 80 years old and offers coverage from $2,000 to $20,000.
This policy has a 2-year waiting period. If you die within the first two years your beneficiaries only receive the premiums you paid plus a small bonus.
Universal Life Insurance
Mutual of Omaha also offers four universal life insurance policies. This version of permanent life insurance works like whole life insurance, but with a twist.
The cash value is based on an investment instead of a fixed interest rate. You can change your coverage amount throughout your lifetime and you can also play with the premiums.
Mutual of Omaha offers the following universal life insurance policies:
AccumUL
This is a basic universal life insurance policy. Its cash value grows at a guaranteed 2 percent rate. There is little risk with this policy because the return is guaranteed and not based on the market.
Life Protection Advantage UL
This policy invests your cash value, allowing you to have potentially higher gains. However, you may also face losses, which is a risk you need to take to get those potentially higher gains.
The policy has guaranteed coverage through age 85 and offers an accelerated death benefit rider.
Income Advantage UL
With the Income Advantage UL, your cash value is tied to a chosen market index (it's not invested in the market but receives the same returns).
This policy has a floor rate of 0%, which means you won't lose money, but depending on the market's performance, you might not make any either.
If you plan on living on the cash accumulation or using it to cover your premiums, make sure you're aware of your risk tolerance so you can choose the appropriate universal life policy.
Children's Life Insurance
Mutual of Omaha also offers a children's life insurance policy.
This simplified issue policy doesn't require a medical exam and provides coverage for children between 14 and 17 years old. The coverage amounts range from $5,000 to $50,000.
The premiums for the children's life insurance are pretty low with an average $50,000 policy for a 10-year old child costing around $25 a month.
What Customers Say
Customers love the interaction of the Mutual of Omaha website. Even though you can't secure all their policies online, most people say the application process is seamless.
Overall, customers like the availability of insurance products, the level of customer service offered, and the ability to secure a policy directly from an agent if needed.
Similar Life Insurance Companies
New York Life Insurance
New York Life offers a few different life insurance options including a yearly convertible policy that you can convert to a whole life policy.
This option is good for people who are looking for temporary coverage to secure their family while they decide if whole life insurance is right or affordable for them.
New York life also offers level premium policies that lock in your premium for a specific number of years, but you can still convert it to a permanent policy if you wish.
Foresters Financial
Foresters Financial offers both term life insurance and universal life insurance options. They offer a few riders including an accidental death rider and a disability rider.
To buy life insurance with Foresters, you must become a member, but your membership comes with other benefits including discounts, access to a terminal illness loan, and scholarships.
AIG Life Insurance
AIG is known for its customizable life insurance options. They offer 18 term life insurance options.
They also specialize in term life insurance laddering or buying several policies each with a different term that matches your needs, such as your mortgage or paying for a child's education.
AIG allows renewals up to age 95 and allows policyholders to convert term policies to whole life policies.
Gerber Life Insurance
Gerber Life Insurance protects children and adults. You can buy policies that grow with your children and accumulate a cash value.
They also offer term, whole, and guaranteed issue life insurance for adults. The coverage amounts are lower than most other places, but the premiums are affordable.
Should You Choose Them?
As with any life insurance policy, it's important to shop around and find out what other insurance companies offer.
If you like what Mutual of Omaha offers, they can be a top contender for both term and universal life insurance.
If you have previous health conditions or you're currently sick, look into their 'simplified issue' and 'guaranteed issue' policies.
These policies are a great and affordable option to provide your loved ones with the coverage they need upon your passing.