Universal Life Insurance Explained 2023: Read This Before You Decide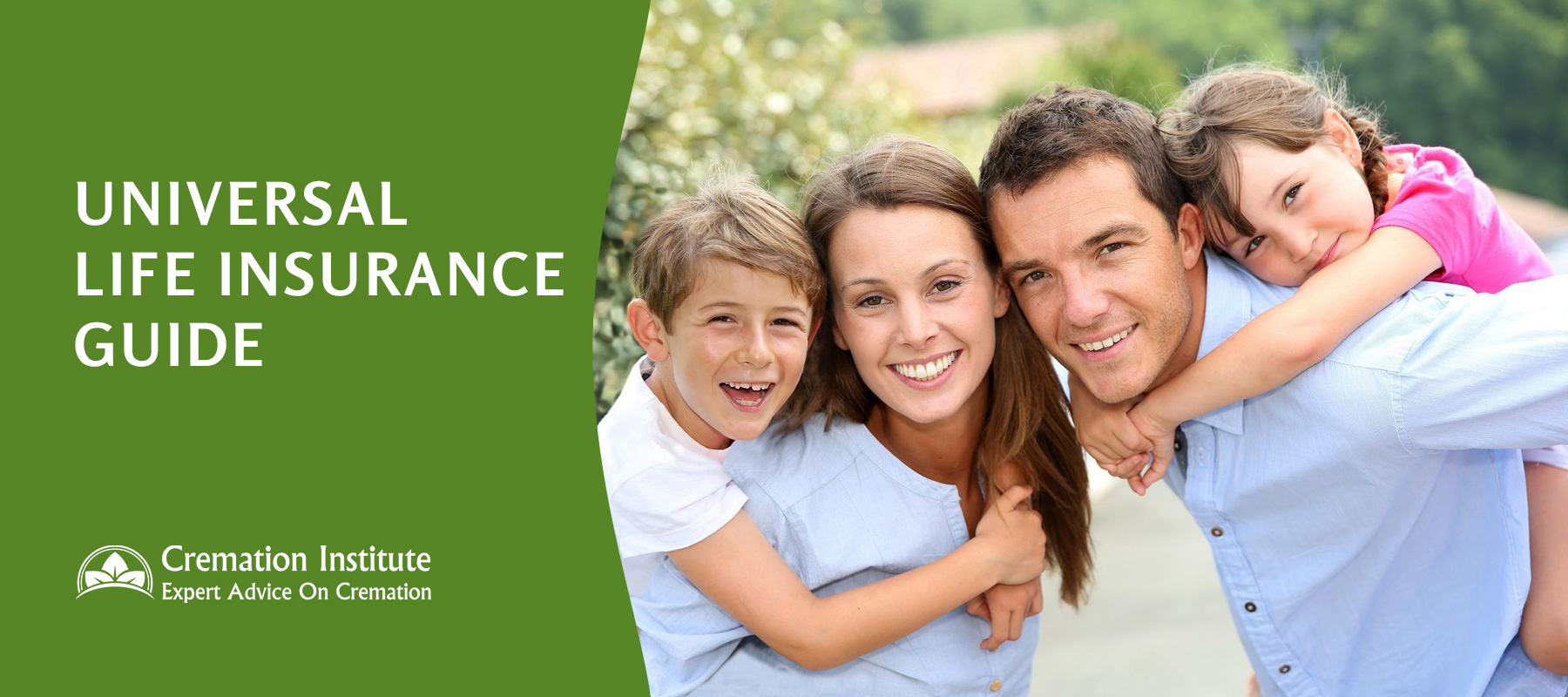 If you're looking for the best of both world's between Whole & Term Life Insurance, Universal Life Insurance is a policy to definitely consider.
But don't get me wrong, it's not the right policy for everyone. I will explain why later.
In this article, I'll explain everything about Universal Life Insurance (ULI), so you can decide whether it's right for you.
You'll learn about how it works, the types of policies, costs, pros and cons, & much more.
What Is Universal Life Insurance?
Like whole life insurance, universal life lasts for your entire life and it also accumulates a cash value alongside its death benefit.
Your beneficiaries receive a tax-free lump sum payout upon your death and your cash value may grow tax-free.
Flexible premiums
Your premiums consist of an amount to cover your death benefit plus a surplus that creates the cash value. Unlike whole life insurance, though, universal life insurance allows flexible premiums.
You may pay any amount between the minimum and maximum premium stated. The more you pay the more money you invest in the cash portion.
How Does The Policy Work?
Universal life insurance premiums have two components – the death benefit and the cash value.
Minimum and maximum premiums
The insurance company sets a minimum premium, which covers the cost of the death benefit plus administrative costs.
The IRS sets a maximum premium each year, which is the most you can pay toward your policy's cash value.
You may pay any amount between these two numbers.
Start early to build up cash value and earn interest
Many people pay as much as they can in the early years. This gives the cash value account time to build up and earn interest.
The cash value may then cover your premiums as you age. Be careful, though, your death benefit premiums will increase as you get older.
Withdrawing Funds
You may take money from your cash value at any time, in one of the following ways:
Withdrawal 
If your cash value is high enough, you can withdraw the cash as needed. Just note that this reduces your death benefit.
If you withdraw an amount less than or equal to the premiums paid, the withdrawal is tax-free. If you withdraw beyond the premiums paid and into the earnings, you'll owe taxes.
Loan
You can take a loan against your cash value and as long as you pay it back, your death benefit will remain unaffected.
Interest does accrue, though, and if you don't pay the loan back, it reduces the death benefit.
Surrender
You may surrender the policy at any time. You'll receive the account's cash value minus any fees charged, such as the surrender fee.
Universal Life Premiums
Universal life premiums have 'flexible premiums.'
While there's a minimum you must pay (covering the death benefit), you determine the remaining amount.
You can choose to fully fund your insurance at the start
As we said above, many people fully fund their universal life insurance at the start of the policy to grow a nice nest egg.
The cash value can then cover the higher premiums as you age, taking the burden off you during retirement and potentially lower income.
The risk
There's still a risk though. If you rely on your cash value to cover the premium payments and your cash value runs out, you are on the hook for the high premiums.
If you don't pay the premiums, the death benefit lapses and you'll lose any money you invested.
Maturity Dates
Universal life insurance policies 'mature' or in other words end at a specific age.
Each policy has its own maturity date, so make sure you are okay with the date. The maturity age often varies between 85 and 121, but each insurance company differs.
Maturity means the policy ends
Look closely at the age and determine if it's an age you can go without insurance coverage as that's what maturity means – the policy ends.
Of course, no one can predict how long they'll live, but knowing what risks you're comfortable taking can help you determine the right maturity date.
Is it 85 and take a chance or is it 121 and take virtually no chances?
What Happens When a Universal Policy Matures?
When your policy matures, coverage ends. Each insurance company handles the process differently. You may:
Receive the death benefit in a lump sum.
Receive the cash value of your policy or specific dollar amount.
No matter how the insurance company pays you, you no longer have coverage.
Possibility of walking away with nothing
Here's another problem. If you used up your cash value to pay the premiums or you withdrew the funds, you might walk away with nothing at maturity.
If you set your family up financially already, it may not matter.
If you're relying on the funds to keep your family afloat upon your passing, though, it poses a problem as you'll have nothing to leave them with upon your passing.
Types of Universal Life
Traditional Universal Life Insurance
Traditional universal life insurance is 'non-guaranteed.' Unlike term life insurance, there's no guarantee your beneficiaries will receive a death benefit.
Insurance companies can cancel your policy for a lack of cash value or the inability to raise premiums. You may also face income tax liabilities if you cancel your policy.
No Lapse Guarantee Universal Life
Unlike traditional ULI, guaranteed ULI guarantees the death benefit as long as you pay the premiums. It's basically a term life insurance policy with a cash value benefit.
No lapse guaranteed coverage has fixed premiums, which is great for older applicants looking for stability as they enter the retirement years.
The catch
Here's the catch. Since your premiums aren't tied to an index, your policy builds little cash value.
The fixed premiums mean all monies paid toward the policy must cover the premiums when the market does poorly.
Indexed Universal Life Insurance
Unlike guaranteed ULI, indexed ULI follows a specific index, such as the S&P 500. When the market does well, your cash value increases.
If the opposite happens, your cash value drops. Your earnings don't match the index, though; the insurance company takes its portion of the profits, but your earnings follow the index nonetheless.
Best and worse case scenarios
Index ULI policies do have ceilings and floors, which determine how much profit you can make as well as the maximum amount you can lose.
So you'll always know the best and worst-case scenarios, but it's all the scenarios in between that you can't predict.
Variable Universal Life Insurance
Variable universal life insurance lets you invest your cash value in mutual funds. This helps diversify your risk rather than just following an index.
This policy has the same risks as the traditional policy.
If your cash value falls enough that you can't cover the premiums with it, you are on the hook for the premiums or you risk losing your death benefit.
It does offer some flexibility with death benefit amounts and premium payments, though.
Universal Vs Whole Life Insurance
Universal life and whole life are both permanent policies that accumulate cash value in addition to the death benefit.
Both policies also have penalties if you surrender the policy. The similarities end there:
Whole life offers a fixed rate of return and ULI relies on a market's performance or individual investment performance.
Whole life has fixed premiums that you must pay, ULI has flexible premiums with a minimum and maximum amount allowed/required.
Whole life has fixed death benefit amounts and ULI allows you to change the death benefit within certain limits.
Universal Vs Term Life Insurance
Universal and term life insurance have very little in common outside of the death benefit. Term life insurance doesn't carry a cash value.
You get the specified death benefit for a set number of years. Once the policy matures/expires, you must renew the policy, find a new policy, or have no life insurance.
Affordability
Term life insurance premiums cost much less than ULI premiums because of the lack of cash value.
Rather than paying higher premiums, you can invest any 'extra' money you have in your own investments.
This puts you in control of where your money goes and how it gets invested. You can also control the fees by choosing investments with the lowest expense ratios.
Advantages & Disadvantages
Any insurance policy has its advantages and disadvantages. Understanding the specifics and how they affect you can help guide you to the right decision.
Advantages
More affordable than whole life insurance
Depending on the type of whole life policy chosen, the premiums on ULI may be lower.
Because you get the flexibility of paying just the death benefit premium or as much as the IRS maximum allowance, ULI may have more affordable premiums, especially during hard times.
Flexible with payments
You can decide if and when to make premium payments once your cash value reaches a specific amount.
In other words, your cash value can cover the premium costs as your death benefit premiums increase the older that you get.
This leaves you with no out-of-pocket premium payments for as long as your cash value can cover them.
Keep in mind, though, if your cash value runs out, you are responsible for the payments once again.
Adjustable death benefit 
You can change the death benefit throughout the life insurance policy based on the insurance company's guidelines and your needs.
Guaranteed interest rate
Your cash value grows at a guaranteed annual interest rate. This is the minimum return. If the market performance exceeds the rate, though, you'll receive greater returns.
Adjustable coverage
You can change your coverage amount as needed. As your life changes, your coverage needs change too. ULI allows changes throughout the policy to meet your ever-changing needs.
Disadvantages
High fees
Universal life insurance policies charge high fees to cover administration costs.
Oftentimes, you can invest the same amount of money and pay fewer fees by managing the investments yourself.
ULI policies also charge cancellation or surrender fees, which greatly eats into your profits.
Mediocre returns
The cash value sounds promising, but just how much of your premium gets invested?
It may be much less than you think, leaving you with mediocre returns compared to what you could have earned had you invested the money yourself.
The returns diminish as you age because as your death benefit premiums increase, a larger portion of your premiums must cover it.
May be unnecessary
If you aren't supporting someone as you age or you don't have income, you don't need life insurance for your 'whole life.'
Protecting yourself and your family while you are young and bringing in income may be necessary, but as you get older, the need decreases.
Average Costs & Premiums
When choosing your universal life insurance amount, you're choosing the death benefit or the money you'll leave behind for your beneficiaries.
The coverage amounts range from as little as $25,000 to more than $1 million. Think about what you need to cover.
Ask yourself:
Are you the breadwinner and must replace your income?
Are you trying to cover your funeral costs?
Do you want to leave a legacy?
Do you have a large number of liabilities you'll leave behind?
Do you have dependents (especially adults with special needs) that need your care?
Answering these questions will help you determine the amount of coverage you need. Of course, you should consider the premium costs, too as affordability is a big factor as well.
Universal life insurance premium amounts vary based on your age and the coverage amount. You don't have to choose a term – it's lifetime coverage, which usually lasts 121 years.
But the more coverage you choose, the higher the premiums you'll pay. Here's an example:
A $500,000 policy for a healthy 30-year male that doesn't smoke is around $2,000 per year
The same policy for a 45-year old male that doesn't smoke is around $3,600 per year
Those rates almost double for smokers but are lower for the average female as females have a longer average lifespan.
Best Policies Available
Pacific Life Insurance
Pacific Life offers an impressive selection of universal life insurance policies including variable and indexed policies.
They are a financially stable company with an A+ AM Best rating.
They also offer a guaranteed minimum interest rate and a variety of riders that can be added to the policy.
Lincoln National
In business for more than 100 years, Lincoln National is a financially stable insurance company with A+ AM Best ratings.
They offer high interest rates and flexible underwriting.
Each universal life policy offered by Lincoln National has options, whether customizable death benefits or adjustable premiums.
State Farm
While State Farm has higher premiums than most companies, they stand out with their stellar customer service.
Their universal life insurance options are somewhat limited with only a couple of options to choose from, but if the policies fit your needs, you won't be disappointed by the level of service offered.
New York Life
If there's one thing you want from a life insurance company, its financial stability. It doesn't get much better than New York Life's AAA rating with AM Best.
New York Life offers a large variety of universal life policies with coverage as much as $1 million or higher.
They also offer both guaranteed and customizable universal life insurance policies to give you the coverage you need.
Principal Universal Insurance
Principal has history on its side being in business for the last 120 years. What makes Principal stand out the most, however, is its high limits of $50 million in coverage.
They also boast the most competitive rates for policies $1 million and higher.
Principal offers all three types of universal life insurance and a variety of riders for customers.
Alternatives to Universal
Universal Life insurance isn't for everyone. The coverage and guarantees you need, plus the premiums you can afford determine which type of policy is right for you.
If ULI doesn't sit right with you, consider one of the alternatives:
Whole Life Insurance
If the lack of predictability of universal life insurance bothers you, a whole life policy provides a great alternative.
Your premiums remain constant, but they are often much higher than universal or term life premiums.
Whole life provides a guaranteed death benefit and offers a minimum rate of return guarantee.
Term Life Insurance
Term life insurance is good for a specific term and doesn't have a cash value.
You buy coverage for a term of 10, 20, or 30 years and for a specific amount.
Once the coverage expires, you may renew it, buy a new policy, or go without life insurance.
Should You Buy Universal Life?
Universal life insurance is great if you need coverage for your lifetime and you've exhausted all other investment options including retirement accounts.
Because the premiums can get high, make sure you choose your coverage carefully.
Don't rely on the cash balance to cover the premiums because you can't predict the future – you don't know how markets will react and what you will be able to afford long-term.
Explore all of your options to determine if universal life is the right option for you.