New York Life Insurance Review: The Best Policies Available?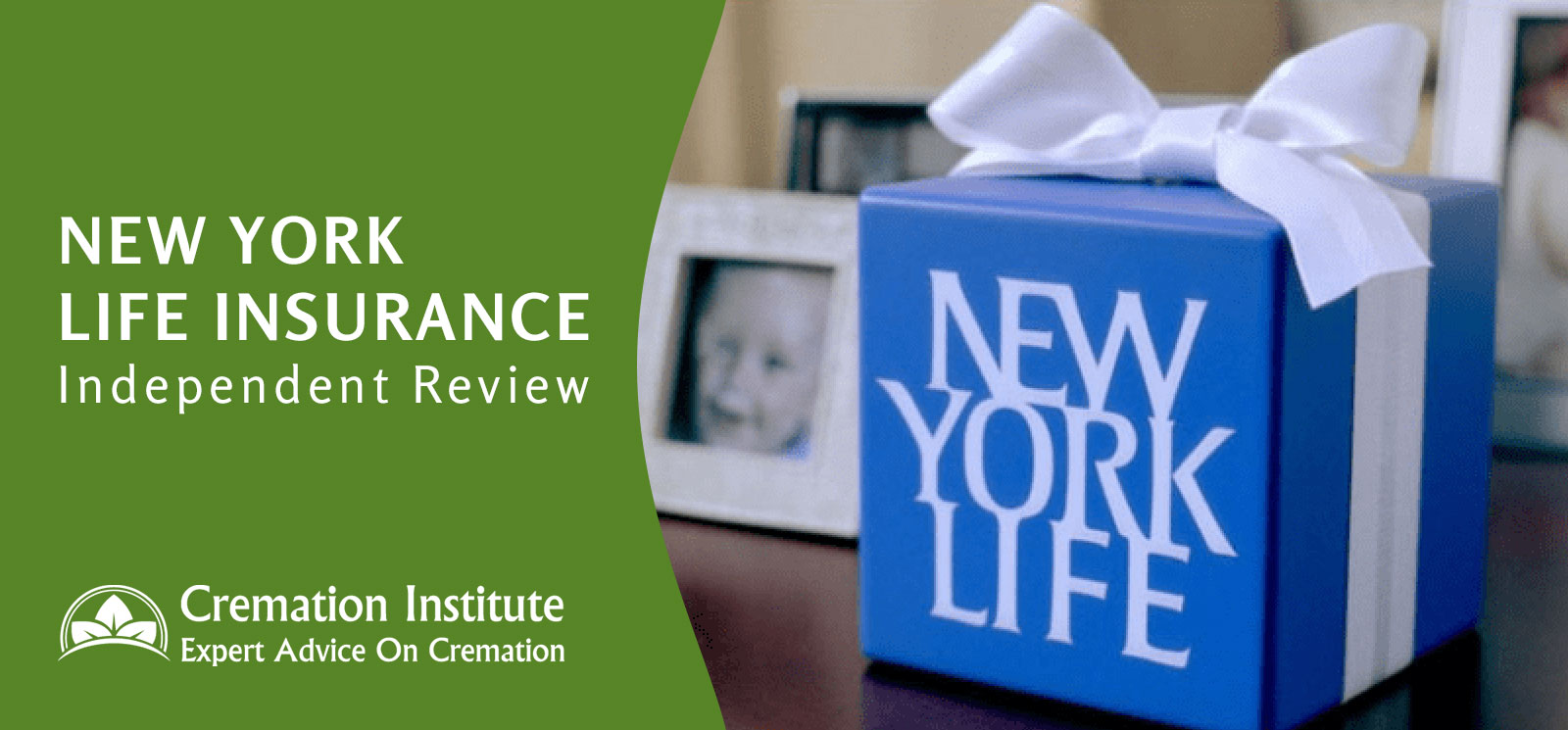 New York Life is a popular life insurance company that many assume would be a great fit for anyone.
They are known to offer great policies, but for applicants in specific categories.
Are they a good fit for you?
Find out in this review, where I explain everything you need to know about the company.
About New York Life
New York Life has been around for over 175 years, operating from its New York City headquarters.
As a mutual company, New York Life pays dividends to most policyholders and has done so for the last 164 years consecutively.
They offer a large variety of life insurance options including term life, but in shorter terms than you'll find elsewhere.
I'll explain about the insurance policies offered by New York Life to know whether you should consider them and how to qualify for them if you do.
New York Term Life
New York Life has two term life insurance policies. Typical term life insurance policies are good for a specific term and then they expire.
New York Life's term policies help you get ready for the future by providing immediate protection, but also providing options when the term expires.
Yearly convertible
Are you thinking of converting your term life insurance into a permanent policy in the future? It's easy with the yearly convertible policy.
Your premiums increase each year you keep the term life insurance policy, but you can convert the policy within the first few years of taking the term policy.
When you convert to a whole life policy, you may convert without proving your eligibility. You lock in level premiums, and you never lose coverage as long as you pay your premiums.
Many people use this option when they can't afford whole life insurance yet, but want the option to convert as soon as they can.
Level convertible
If you're unsure about converting your term policy in the next few years, consider the level convertible policy.
You lock in premiums for a term of 10 or 20 years. After the 'locked-in' term, your premiums increase each year, just like the yearly convertible policy.
You can convert to a whole life policy within the first 10 years, but your premiums change accordingly.
This policy suits applicants that aren't sure of their financial future or that don't want the immediate burden of high insurance premiums.
Coverage Options
Choosing your coverage options is as important as the policy itself.
New York Life has the following options:
Yearly convertible
Minimum coverage amounts start at $250,000 and are available for people between the ages of 15 and 75. You may renew your policy up to 90-years old.
Level convertible term
Policies start at $100,000 and with 5-year terms for aged 15 to 75 years old.
They also offer 10 and 20-year terms for those aged 15 to 65.
The premiums remain level for your 'term' and then increase annually if kept. You may renew the policy until age 90.
Riders
New York Life offers a few riders you can add to your life term life insurance policy including:
Spouse's Paid Up Option
If you die and have a surviving spouse, he or she can use your life insurance proceeds to secure life insurance without proving insurability.
Policy Purchase Option
You may increase your coverage periodically throughout your life without underwriting or a new medical exam.
Disability Waiver of Premium
If you become disabled and New York Life approves the disability, they will cover your premiums.
Living Benefits
If you receive a terminal illness diagnosis, you may access some of your death benefits. This helps you cover your medical costs while you're still alive.
Premiums & Costs
As with any life insurance, New York Life's term life insurance premiums vary. Your gender, health status, lifestyle habits, coverage amount, and terms determine your premiums.
Here's a simple example for a healthy male and female at various ages with $250,000 coverage for 10 years.
Buy a policy at 25-years old
Male $12/month
Female $11/month
Buy a policy at 35-years old
Male $13/month
Female $12/month
Buy a policy at 45-years old
Male $26/month
Female $22/month
This is a great example of why buying policies early matter, locking in lower premiums for the term can save you thousands of dollars.
Chances are you're healthier when you're younger so there's a lower risk of the company paying out on your policy.
New York Whole Life
Whole life insurance doesn't expire and provides more than a death benefit. Most whole life policies grow a cash value.
The cash value grows tax-deferred and policyholders may use it for large expenses, such as an emergency, supplement retirement income, or college tuition.
Withdrawing from the cash value
Withdrawing from the cash value will decrease the balance and the death benefit unless you pay the balance back before you pass.
If you do pay it back, you'll do so with interest but you will be paying yourself back rather than paying a bank interest so it's still a win for you.
New York Life offers three whole life insurance policies:
Whole Life
Applicants of any age up to 90 may apply for this policy. If you're under 18 years old, the minimum policy coverage is $50,000, otherwise, it's $25,000.
Premiums remain level and you earn a guaranteed interest rate on the cash value. This policy also earns dividends. While not guaranteed, New York Life has paid them for the last 164 years.
You can receive the dividends as cash or reinvest them in your policy, saving them up to cover premiums as you age.
Value Whole Life
Value Whole Life premiums, according to New York Life, are as much as 24 percent lower than standard whole life premiums, but with the same coverage.
Meant for applicants nearing retirement, the Value policy provides the same death benefits applicants need but with a lower cash value (similar to the decrease in premiums).
The Value Whole Life policy is targeted at applicants in their 50s and 60s who may have other financial obligations, including a mortgage.
It helps people leave a legacy but doesn't have an aggressive cash accumulation.
Custom Whole Life
A spinoff on standard whole life insurance, custom whole life allows applicants to choose how long they pay premiums.
Unlike the standard policy, which requires premiums up until age 100, you choose a length of time of 5 years or higher, but you can't pay premiums past age 75.
If you're 30 when you buy the policy, you may choose a term of 5 to 45 years, but the coverage lasts for your lifetime.
Applicants with decent income now that want fewer financial obligations during retirement should choose this option. Paying higher premiums now also gives the cash balance more time to grow.
Policies start at $50,000 coverage and are available until age 70.
Riders
New York Life offers several whole life insurance riders to enhance your coverage:
Disability waiver of Premium
If you become disabled while covered, New York Life will cover your premiums as long as you're disabled. Your policy stays in effect throughout this time.
Paid-up Additions
Gives you the option to pay more than your premiums so you can level up your coverage when you can afford it.
Chronic Care
Gives you access to your death benefits if you become chronically ill.
Accidental Death
Gives your loved ones a higher death benefit if your death is an accident rather than an illness or due to natural causes.
Universal Life Insurance
If you care more about the death benefit you leave your loved ones and less about cash accumulation, consider Universal Life Insurance from New York Life.
This is a cross between term life insurance and whole life.
You may adjust your death benefits and premiums throughout the policy without triggering underwriting or a new medical exam.
People with changing life circumstances often choose this option for the flexibility of changing the terms. Just keep in mind, you must keep an eye on your policy, making changes as necessary.
NYL offers three universal life policies:
Universal Life (Basic)
Get affordable premiums and long-term coverage with basic Universal Life insurance.
Your policy will accumulate some cash value and you'll have the option to customize your plan throughout the term, this includes the coverage amount and premiums.
Custom Guarantee
If cash value means less to you than the death benefit, customize your policy with this plan.
You choose the premium you're most comfortable with, ensuring the death benefit you need without focusing on the cash value.
Protection up to Age 90
Do you need coverage until you turn 90? Many business owners or others that need coverage up until a specific age use this option.
It's more affordable than traditional whole life insurance and provides coverage until 90, which is much longer than the average life expectancy plus it offers coverage amounts up to $1 million.
Death Benefit Options
Your New York Life Universal Life Insurance options include death benefit options:
Payout the full face value in one lump sum
Pay a variable death benefit equal to your face value benefit plus the cash value accumulation at the time of death
Pay the fluctuating death benefit equal to your face value benefit plus the premiums paid until your death (this is a rider option)
Riders
You also have a few rider options:
Chronic Care Rider
Use your policy's death benefit without incurring taxes if you're diagnosed with a chronic illness.
You can use the funds for treatment and medical costs. This is available on the Custom Guarantee policies only.
Money-Back Option Rider
If you don't need protection any longer, you may get some of your money back with this rider. It comes standard in most Custom Guarantee policies.
What Customers Are Saying?
Most New York Life policies are sold by independent agents, most of which have positive reviews.
Current policyholders are happy with New York Life's customer service, but if you want a policy, look for an agent you trust.
Since there are so many agents available, you'll get a different level of customer service from each agent.
Common Questions
Do you need to take a medical exam?
Some New York Life policies (especially the term policies) don't require a medical exam, but all policies have medical questionnaires.
If you choose a no medical exam policy, expect higher premiums to make up for the risk.
Does New York Life have living benefits?
Many New York Life policies allow an Accelerated Death Benefit rider which allows access to your death benefit while you're alive.
You can use the funds if you're diagnosed with a terminal illness and there is a fee to use the rider.
Do premiums increase over time?
Some policy premiums increase, it depends on your chosen policy. Many have level premiums for the life of the policy, but any annually renewing policy premiums increase each year as you age.
How do you pay premiums?
You may pay your premiums online, over the phone, or via mail. You may also set up automatic payments by contacting customer service.
Can you manage your account online?
Yes, you may make changes to your policy including your beneficiaries by logging into your account. If you aren't comfortable making changes online, you may also call your agent.
How do you file a claim with New York Life?
You can file a claim by calling customer service or filing the claim online:
Call 1-800-695-9873 Monday – Friday 8 AM to 6 PM E or visit the New York Life website and click 'Claims' then 'Start a Claim'
Should You Choose New York Life?
As with any life insurance, it's a personal decision. New York Life offers a variety of options and premiums.
Your gender, age, lifestyle, type of coverage, and coverage amount determine if NYL fits your needs. We recommend getting quotes from multiple insurance companies, New York Life included.
Compare the premiums today and over the policy's term, what the policy covers, cash accumulation (if applicable), and the qualifying requirements before choosing.