Is Guaranteed Life Insurance Worth It? Our Review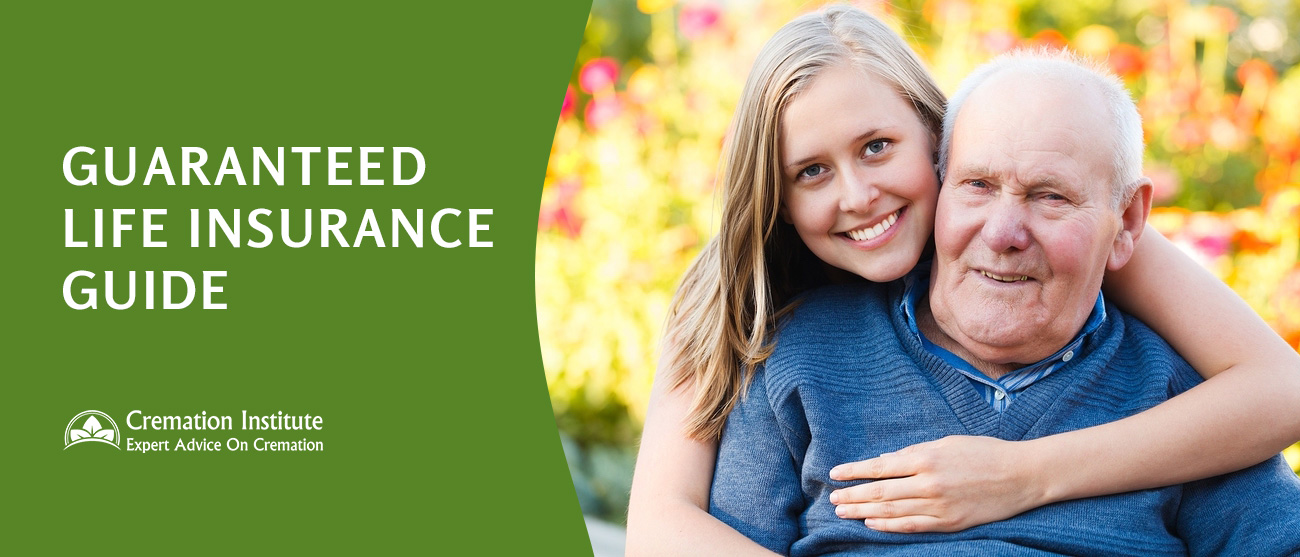 What happens if you have health issues and don't qualify for traditional insurance like term life or whole life insurance.
Are you out of luck? Or do you have to pay hefty premiums to a 'lesser-known' insurance company and hope for the best?
Fortunately not, thanks to the top-rated insurance companies who offer guaranteed issue life insurance.
While this shouldn't be your first choice, guaranteed issue does offer coverage for those that would otherwise be without life insurance.
In this guide, we'll walk you through guaranteed issue insurance, what it covers, costs, and who should consider it.
What Is Guaranteed Issue?
Guaranteed Issue Life Insurance is also known as 'no questions life insurance,' 'guaranteed issue burial insurance,' and 'guaranteed issue final expense insurance'  because it offers guaranteed coverage.
There aren't any required questions or medical exams when you apply and most people qualify without any hassle.
Premiums are determined by gender, age, and location.
The Highlights
Guaranteed issue life insurance is for seniors ages 50 – 80.
You don't have to answer medical questions or take a medical exam.
Coverage for those that typical insurance companies would turn away.
Low coverage amounts that cover mostly final expenses.
Most policies have at least a 2-year waiting period.
Most companies allow you to add riders, including a chronic illness rider.
How It Works
Guaranteed life insurance gets its name from the 'guaranteed coverage' they offer as long as you are the 'right age.'
Most companies accept applicants between ages 50 – 80, with a few outliers allowing applicants as young as 45 and old as 85-years old.
The older you are at the time of application, the more the premiums cost.
As we mentioned above, insurance companies don't ask any questions. They also don't require a medical exam.
As long as you complete the application and pay your premiums, you have 'guaranteed coverage' – no one is turned away.
The Catch
What's the catch? There's a waiting period and it's long. If you die within the first two years (some companies require three years), the insurance company doesn't pay out your benefit.
They will pay back the premiums paid thus far, plus a small percentage, typically 10%, but that's it.
Insurance companies call this a 'graded benefit.'
Be sure to read each policy's fine print to determine the amount your beneficiaries would earn if you died within 2 years.
Insurance companies must require this 2-year waiting period because of no medical exam.
If there wasn't a waiting period, anyone could get a policy even if they were on their deathbed. Insurance companies wouldn't be able to stay solvent in an environment like that.
The Exception
There's one exception, though. If you die in an accident, the insurance company may pay out your benefits.
This varies by each insurance company, so check the fine print to see what an insurance company
offers.
Coverage
Because of its guaranteed nature, insurance companies limit the coverage amount.
Most companies offer a maximum of $25,000, but some limit it to just $15,000, making it the right policy for final arrangements, aka funeral and burial costs.vv
Is It Right For You?
Not everyone benefits from guaranteed life insurance. With its high premiums and low coverage amounts, many applicants may find better coverage elsewhere.
Still, many people do benefit because they don't qualify for any other type of insurance. Who are they?
Anyone that received a terminal illness diagnosis in the last 2 years, including cancer, HIV, or kidney disease.
Anyone that lives in a nursing home or assisted living.
Anyone confined to a wheelchair.
Anyone with Alzheimer's.
Anyone that needs an organ transplant.
If you don't fall into these categories, a simplified life insurance policy may offer better coverage.
However, if you don't need coverage for anything more than final arrangements, guaranteed life insurance may suffice.
Benefits & Downsides
Like any insurance, guaranteed life insurance has its benefits and its downsides.
Understanding both sides will help you make the right decision.
Benefits
Guaranteed acceptance
There's no underwriting period, stressful questions, or medical exam. Your previous medical history doesn't preclude you from coverage and your 'older' age plays in your favor.
Fast coverage
Since there's no underwriting or lengthy application process, you may secure coverage within a few days (some even offer same-day coverage), but remember there's still the waiting period.
Fixed premiums
Your premiums don't change throughout the term. As long as you pay your premiums on time, nothing changes.
Fixed death benefit
Your death benefit doesn't change because you age. The coverage you get when you sign up is the coverage that remains as long as you pay your premiums.
Downsides
High premiums
Insurance companies take a big risk when guaranteeing coverage.
Since they don't know your medical history or current health status, they put themselves at risk of paying out on your policy over the next 30 or so years depending on what age you apply for coverage.
Because of this, they charge much higher premiums than other insurance types.
Low coverage amount
Despite the high premiums, you get lower coverage. Many companies limit coverage to just a few thousand dollars up to $25,000 max. The older you are, the less coverage they'll offer.
Waiting period
Most, if not all policies, have a two-year waiting period. Most companies do pay 100% of the benefits if you die in an accident.
If you die for reasons other than an accident, some companies offer graded benefits, in other words, a portion of your benefits, such as 10% or 25%.
Guaranteed Issue for Seniors
Seniors with health issues benefit the most from guaranteed issue life insurance.
If you don't have any life insurance, waiting until you're a senior (especially one with health issues) limits your options.
Guaranteed issue insurance offers the coverage many seniors need (final expense coverage).
Keep in mind, you won't be able to support children, leave a legacy, or pay off the house with your benefits.
Most seniors secure this insurance to cover their final expenses, taking the burden off their family.
Costs & Premiums
Most, if not all people that get guaranteed issue life insurance do so because they don't qualify for any other insurance policy.
In other words, insurance companies cover high-risk applicants. The premiums are typically much higher than any other insurance policy, including simplified life insurance.
How premiums are determined
Your age, gender, and location determine your premiums. Remember, insurance companies base the premiums on the risk of a payout.
Females pay lower premiums because they have a longer life expectancy. Males have a shorter life expectancy, which means a higher risk for insurance companies.
Your age plays a vital role too. Older applicants pay higher premiums because their likelihood of dying while the policy is in effect increases.
Examples
The average 50-year old male pays $22 for $5,000 in coverage and $44 for $10,000 in coverage. $25,000 coverage, which is the max most companies offer costs an average of $105 for a 50-year old male.
The average 50-year old female, however, pays $17 per month for $5,000 in coverage and $30 for $10,000 in coverage. $25,000, or the max most companies allow costs an average of $85 per month.
Best Companies & Policies
Gerber Life Insurance
Gerber Life offers guaranteed issue life insurance for applicants ages 50 – 80 years old. They offer coverage between $5,000 – $25,000 and graded benefits.
If you die within the first two years of the policy, they pay back the premiums you paid plus 10%. Your premiums never increase and Gerber has an A rating with A.M. Best.
Mutual of Omaha
Mutual of Omaha is a top-rated life insurance company with an A+ A.M. Best rating. Their guaranteed issue life insurance is for anyone ages 45 – 85 that don't want a medical exam.
Your premiums remain the same and there are never any health questions to answer.
Mutual of Omaha also offers access to Everest Funeral Concierge for 24/7 funeral planning services at no additional cost.
AIG Guaranteed Issue
AIG offers guaranteed issue insurance for applicants ages 50 – 85 in amounts of $5,000 – $25,000.
There are no medical exams or health questions and a graded death benefit of 110% if you die within the first 2 years.
AIG does pay the full face amount for accidental death and offers a chronic illness rider for free which gives you access to 50% of the benefit amount should you become chronically ill.
Great Western Guaranteed Issue
Great Western Life Insurance specializes in final expense and guaranteed issue life insurance.
Their guaranteed issue life insurance is available in amounts from $1,000 to $40,000.
They offer graded 110% graded benefits if you die within the first two years and 100% coverage if the death is accidental.
Vantis Life Guaranteed Issue
In business for more than 75 years, Vantis offers guaranteed issue life insurance for those ages 50 – 80 years old.
Their coverage amounts are smaller than most companies with coverage starting at $5,000 and maxing out at $20,000.
Vantis offers lifetime coverage with stable premiums. You can even choose your payment date.
Choosing The Best Plan
Before you buy a guaranteed issue life insurance plan, make sure you shop around. Because of the higher risks, many insurance companies charge much higher premiums and/or less coverage.
Knowing what to look for when you shop around is important so that you can find the policy that suits your needs and your pocketbook the most.
Compare quotes
Look at the premium the insurance companies charge as well as the face value of the coverage.
Think about how much you need. Realistically, guaranteed life should cover your final expenses, and nothing more.
Do you need $2,500, $10,000 or as much as $25,000?
Check the company's reputation
You buy life insurance for the long-term coverage/guarantee of benefits.
Investing your hard-earned money into a financially unstable company doesn't make sense.
Who's to say they'll be around when you die and your family needs your benefits? Reputation is important.
Read the fine print
Guaranteed issue life insurance has unique features. Because of its high risk, each insurer offers different benefits and/or has different requirements.
Know the fine print before choosing a policy to avoid any unnecessary issues when your family tries to cash in the policy upon your death.
Speak to a broker if unsure
Brokers know the policies each insurance company has including its nuances.
Working with a broker takes the pressure out of the situation that occurs when you work with an individual in an insurance company who pressures you into choosing their product.
Alternatives to Guaranteed Life
Simplified Life Insurance
Simplified life insurance is a step up from guaranteed issue. Exhaust your options for this insurance before choosing guaranteed issue insurance.
Simplified life also doesn't require a medical exam, but you must answer a few simple health questions. If you answer 'no' to the questions honestly, you may secure coverage.
The premiums here are higher than term or whole life policies, but less than guaranteed issue premiums.
Term Life Insurance
Term life insurance covers you for a specific term, say 20 years. At the end of the term, you may renew, cancel, or convert the policy into a whole life policy.
Term life insurance works well for young people just starting out that need to protect their families should they die.
These premiums are the lowest among all life insurance premiums and provide coverage amounts in the thousands and sometimes millions.
Whole Life Insurance
Whole life insurance covers you for your 'whole' life. In other words, it doesn't expire as long as you pay the premiums.
Whole life insurance has an investment component. Your premium payment covers both the death benefit and the 'remaining amount' which earns a guaranteed rate of interest.
You can use the cash accumulation to pay your premiums in the future and/or help you during your older years cover medical bills or other needs.
Should You Buy It?
Guaranteed issue life insurance should be your 'last resort," unless you fall under one of the categories above that renders you ineligible for any other insurance.
Keep in mind, this type of insurance is costly and offers the least amount of coverage –namely just enough to cover your final expenses.