Globe Life Insurance Review: Best Option For Seniors?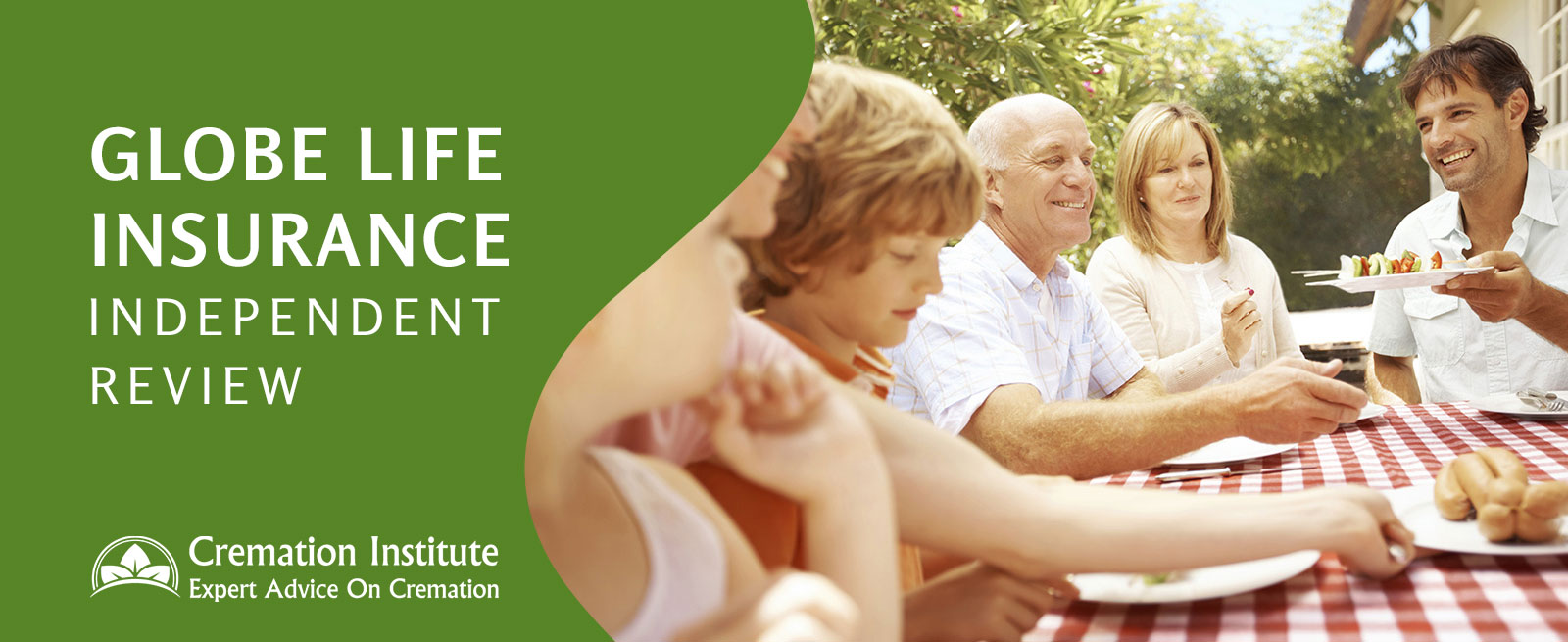 One of the things valued by a lot of people is not having to take a medical exam to get life insurance.
It generally makes the process more simple and is faster.
No-exam life insurance policies such guaranteed issue & simplified issue, are favored by elderly people who may not qualify for traditional insurance.
Globe Life Insurance appeals to seniors, with all their products not requiring a medical exam.
But are they the best choice available for seniors?
Here is my review of Globe Life and my thoughts on whether you should choose them.
About The Company
You may not hear about Globe Life Insurance often, but they've been around since 1951 and have 4.2 million policyholders to date.
With an A+ A.M. Best Rating, Globe Life prides itself on generating a family of customers that remain loyal to them.
This financially secure insurance company has remained under the same management for the last 20 years, providing immense financial stability for its customers.
The Highlights
Pros
No exams needed
Globe Life insurance policies are great for applicants that have previously been turned down for life insurance due to medical issues.
You may need to answer a handful of questions, but they are all simple and straightforward.
Easy application process
The application process takes less than 10 minutes. After you provide your personal identifying information, you answer a few questions and pay for your policy.
Covers funeral expenses
The insurance policy amounts are enough to cover funeral expenses in most cases.
The funeral alone can cost $10,000 and up, not to mention the end of life medical expenses and other final arrangement expenses that come up.
Wide range of policies
Globe Life offers a variety of insurance products beyond term and whole life. They also have children's insurance policies, accidental benefits, and mortgage protection insurance.
No waiting period
Once you're approved, there's no waiting period.
Some insurance policies have a 2 to 3 year waiting period before benefits begin, but Globe Life doesn't require it. Once you're approved, your insurance coverage starts on day one.
Cons
Low coverage
They offer term life insurance up to $100,000, and whole life insurance up to $50,000. Neither amount is enough to support a family upon your death beyond final expenses.
If you're looking for a policy that covers your family's financial needs for many years, you won't find one at Globe Life.
Customer service issues
Many current customers have complained about Globe Life's customer support team, some even say that they've experienced delays and issues with payouts.
Not ideal for healthy people
Globe Life Insurance charges higher rates because of the absence of a medical exam.
They take a higher risk by insuring clients without knowing their medical conditions. So if you're healthy, you'll pay unnecessary higher rates.
Whole Life Insurance
Whole life insurance protects you for your 'whole life' or as long as you make your payments.
Globe Life offers a whole life policy doesn't require a medical exam and has consistent premiums that never change.
You don't have to worry about renewing your policy or converting your policy when you buy a whole life policy.
How it works
Whole life insurance has a death benefit and a cash value that accrues over time.
Your premiums cover your death benefit, which will be paid out to your beneficiaries when you pass.
Your cash value will grow at a predetermined, guaranteed rate and you can borrow against that cash value for emergencies.
This is also the amount you'd receive if you cancel the account (give up your death benefits).
Who is it good for?
Whole life is a suitable option for those looking for final expense insurance.
You don't have to worry about a term expiring or paying higher rates because of your age or health condition.
You can secure up to $50,000 to ensure that your loved ones have the funds necessary for your final arrangements, final debts, and/or final medical bills.
Coverage
Globe Life offers whole life insurance in coverage amounts of $5,000, $10,000, $20,000, $30,000 or $50,000.
It may not be enough to set your loved ones up for life, but it is enough to help them cover your end-of-life costs.
Costs & premiums
Globe Life Insurance advertises $1 per month for the first month, but don't let that fool you. The rates go up significantly after the first month.
They base your premiums on your current age, and your premiums remain level as long as you pay them.
However, because they are a guaranteed life insurance company that doesn't require a medical exam, their premiums are higher from the start.
Therefore, it's worth comparing with the rates you could get elsewhere.
Restrictions
If you live in New York, you may only get whole life insurance coverage from $1,000 to $25,000.
The exact amount depends on your age at the time of application and your gender.
Children's Whole Life
Globe Life also has whole life insurance policies for children. They offer coverage amounts of $5,000, $10,000, $15,000, $20,000, $25,000, and $30,000.
Like adult whole life insurance, the policy lasts for your child's entire life and builds cash value.
There's no medical exam and the premiums depend on the age and gender of the child when you apply. If you want to set your child up with a 'little extra' when they get older, this may help.
However, you can do the same thing by opening a savings account when your child is young and contributing to it regularly.
If you invest the money, you may even make more, but there's always the risk of a total loss too.
Term Life Insurance
Term life insurance protects you for a certain period. It has an expiration date, but many people can renew their policy at expiration for higher rates based on their new age.
Term life insurance helps those that need temporary coverage, such as while they are young and still setting up their retirement account.
How it works
Term life insurance usually covers you for a specified term.
Globe Life Insurance does things a little differently though, you can buy a policy with a 5-year term and then renew it in 5-year increments at a new premium based on your next age bracket.
In other words, your premium increases every five years, which raises the cost of carrying life insurance as you age.
Who is it good for?
Globe Life's term life insurance is good for people that need a policy in place for a few years only.
For example, if you want to supplement what you have available for your family while building up your retirement account.
If you need it for much more than 5 years, you may want to look elsewhere as the premiums increase every 5 years, which isn't ideal for anyone.
Coverage
Globe Life term life insurance is available in increments of $5,000, $10,000, $20,000, $30,000, $50,000, and $100,000.
Costs & premiums
As we said above, Globe Life term insurance premiums increase often.
They say they offer level premiums, but only for five-year increments and only if you buy your insurance at an age that's a multiple of 5.
For example, if you buy a policy when you're 42-years old, you'll have fixed premiums for 3 years. When you turn 46-years old, the premiums increase for the next 'age bracket.'
Restrictions
Globe Life only offers up to $50,000 in coverage for New York residents.
They also have a maximum age limit, but they don't advertise it. Some policies have a maximum 80-year-old limit and others have a 90-year-old limit.
Globe Life's term life insurance doesn't include a conversion option or additional riders..
Accidental Benefits Insurance
Globe Life offers accidental death insurance benefits for sudden and unexpected deaths.
This is unlike both term and whole life insurance and is a separate policy.
How it works
Anyone between the ages of 18 to 69 gets automatic approval with no medical exam or medical questions required.
The policy value increases 5% of the original value every year to account for inflation until it's worth 125% of the original value or you turn 70-years old.
Added benefits
This policy also includes 'added benefits' for different situations.
Students aged 15 to 22, get an extra 10% of the policy value if they lose a parent.
The seat belt benefit pays an extra 10% if the deceased passed while wearing a seatbelt.
The common disaster benefit kicks in if both spouses pass in a single accident. In this case, Globe Life increases the spouse's death benefit by 100%.
If you pass while on a commercial airline, your beneficiaries would receive a 100% bonus of your policy amount.
You may also receive a payout if you become paralyzed during your coverage period. Globe Life determines how much they'll payout.
Costs
The accidental death insurance premiums remain level for the life of the policy.
They are comparable and oftentimes cheaper than most life insurance policies because of the lower likelihood of making a payout on an accident.
Restrictions
If you live in New York, you may buy an accidental death insurance policy but for a much lesser amount of $3,000 per adult and $1,000 per child.
Riders & Additions
Globe Life doesn't offer any add-ons or riders to their whole life and term policies.
If you want an accidental death benefit rider or waiver of premium rider, you'll have to look for coverage elsewhere.
Common Questions
How long does it take Globe Life to pay a claim?
If you've had your policy for over two years, Globe Life pays the claim immediately upon receiving the necessary documentation.
If you've had the policy for less than two years, it's in the 'contestable period' and may be subject to further review and delays in payouts.
Can you cash out a Globe Life Insurance Policy?
You can borrow from your Globe Life insurance policy's cash value if you have a whole life policy that accumulated a cash balance.
It takes many years to accumulate a cash balance. Once you do, you can take a loan against the balance.
This doesn't record on your credit report, and it has lower interest rates than consumer debt.
You should pay the amount back, but if you don't, it reduces the amount your beneficiaries receive upon your death.
If you surrender your policy, you may also take your cash balance, but you will no longer have a death benefit if you do this.
How do you make Globe Life payments?
You decide how frequently you want to make payments. You may make them monthly, quarterly, or annually.
You can also set up direct payments or make them yourself using a credit card or electronic funds transfer.
Is there a waiting period for life insurance?
There is no waiting period once you're approved. It takes a while to get approved though, so don't expect coverage day one.
Once you have approval, whether you pass two weeks or 10 years later, you have coverage.
What Customers Say
Customers love the speed and simplicity of the application process but don't like the lack of customer support and the difficulties with payouts.
Globe Life received about 75 negative (one star) reviews over the last 3 years and has only addressed a handful of them.
Should You Choose Globe Life?
Globe Life has its pros and cons, but certain people benefit from it, especially those that won't pass a medical exam.
The fact that there's no waiting period is also beneficial for those that waited too long to get life insurance and may need coverage during the typical 2-year waiting period.
If you aren't eligible for underwritten policies and/or you only need low coverage, Globe Life can be a great option for you.
Just make sure you do your due diligence comparing prices from other insurance companies to get the best price.