Final Expense Insurance Guide: The Right Choice For Seniors?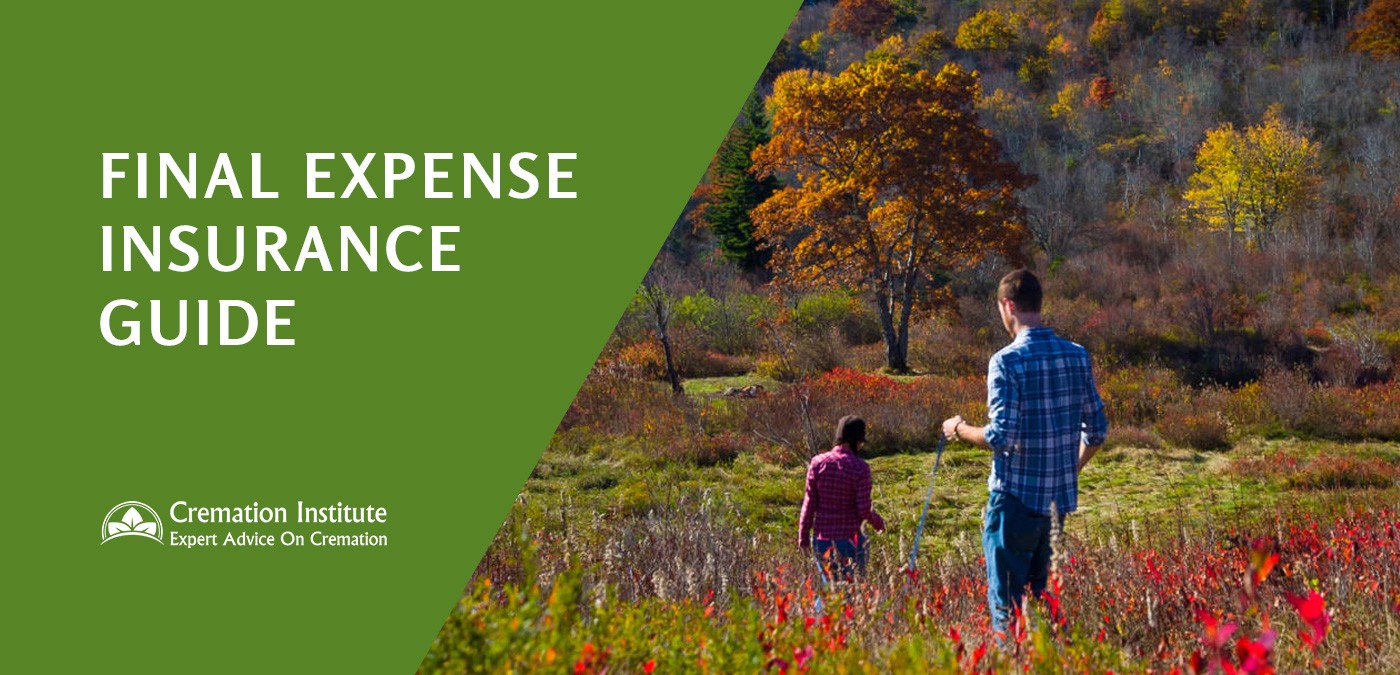 Depending on your situation, the decision to buy a final expense insurance policy might make a lot of sense.
Then again, it might not…
To make sure final expense insurance is right for you, we'll go through everything you need to know about the policy.
We'll discuss who it's best for, what coverage you'll get, typical terms, the costs, and much more.
Final Expense Policy Highlights
Final expense insurance is a permanent life insurance policy.
Most policies have a cash value.
Your premiums remain the same for your lifetime.
Final expense insurance is easy to get.
The premiums are typically affordable.
The coverage is less than traditional life insurance, usually between $25,000 – $50,000.
What Is Final Expense Insurance?
Final expense insurance covers the cost of your final arrangements upon your passing. It usually covers your burial, funeral expenses, and final medical bills.
It's a whole life policy that never expires (as long as you pay your premiums).
The premiums remain fixed throughout the life of the policy and it's easy to obtain since there's no medical examination required – you can typically get approved in less than a week.
Final Expense Insurance For Seniors
Many seniors opt for final expense insurance because of its affordability and the coverage it provides for final arrangements.
Other insurance policies, such as term or universal life insurance, are meant to be an income replacement for your loved ones but final expense insurance simply helps them cover the cost of your final arrangements rather than dealing with that burden on top of their grief.
The average funeral costs at least $9,000, often more according to the National Funeral Directors Association.
Even at just $9,000, that amount can be quite a burden on your loved ones if they don't have the money available, which is why final expense insurance is so popular among seniors.
Different Policy Types
You have two final expense insurance policies to choose from – guaranteed issue life insurance and simplified issue life insurance:
Guaranteed Issue Life Insurance
As long as you don't have a terminal illness, you are guaranteed coverage with guaranteed life insurance.
That includes coverage for those with high-risk conditions, but not necessarily terminal. This policy typically has lower coverage amounts (max $25,000) and higher premiums because of its risk.
Simplified Issue Life Insurance
This final expense insurance policy covers final arrangements for those that may not pass a medical exam for standard life insurance.
If you don't have 'major' health concerns and can pass a basic medical questionnaire (not exam), you may qualify for a policy of up to $50,000.
Pros & Cons
Like any insurance policy, there are pros and cons you should consider when looking at your options for life insurance, including final expense insurance.
Pros
An affordable policy
While final expense insurance doesn't provide as much coverage as you'd get with a term or whole life policy, it offers adequate coverage for your final arrangements. The lower coverage amount provides you with
Covers funeral expenses
Final expense insurance is only for funeral expenses, which can be a benefit. When you leave your loved ones with traditional life insurance, they typically use the funds for a variety of expenses including your estate, bills, and to replace the lost income.
Final expense insurance covers strictly your final expenses, so your beneficiaries have direction in how to spend the funds.
Beneficiaries may receive the leftover funds
Most final expense insurance policies pay the funeral home directly. This helps your loved ones know that the full cost will be covered.
If there are any leftover funds, they will be paid directly to the beneficiaries.
Gives your family financial peace
It's hard enough to deal with the loss of a loved one, but when you add the stress of paying for final arrangements, it can exacerbate things.
Leaving a final expense insurance policy to cover your expenses, allows your loved ones time to properly grieve while knowing that they're taking care of your final wishes exactly the way you wanted.
It's a permanent policy
Final expense insurance is a whole life policy. As the name suggests, it lasts your entire life. You don't have to worry about paying premiums and then being alive when the term ends.
While being alive is obviously a good thing, the fact that you lost all of your premiums and now have no coverage can be disheartening. Thankfully, this isn't the case with final expense insurance.
It's easy to qualify for it
To qualify for traditional life insurance, you must pass a medical exam and answer tough questions. If you do qualify, it may be at much higher premiums to make up for any risk you pose.
With final expense insurance, there aren't any medical exams. There may be a few medical questions, but no exam which increases your chances of approval.
The premiums don't change
You don't have to worry about increasing premiums throughout your entire life. As long as you make your payments on time, the premiums never change.
It doesn't matter your age or your health conditions – your premiums remain the same.
Your coverage never changes
Just as your premiums never change, neither does your coverage – it's coverage for life. No matter how your circumstances change, as long as you make your payments, you have the coverage for your final arrangements in place.
Cons
Lower coverage amounts
Final expense insurance, as we discussed, covers only your final arrangements. The coverage amounts only cover the cost of a funeral, burial, and medical expenses that are average for your area.
The average policy amount is between $5,000 and $25,000. Even with the lower coverage amounts, though, you may pay high premiums for the policy.
It can be costly
If you're unable to save money for your final arrangements yourself or you don't qualify for any other insurance policy, there's a benefit to having a final expense policy, but the premiums can get costly.
Since it's a guaranteed payout, insurance companies charge much higher premiums for lower coverage.
How Much Coverage Is Needed?
Each person will need a different amount of coverage, but in general, consider the following:
Estimate your household expenses
Calculate your total expenses for 3 months. This includes only expenses that pertain to regular living, such as your house payment, utilities, food, transportation, and insurance.
Determine your funeral expenses
While no one can predict exactly how much a funeral may cost, consider the average funeral is around $10,000. Consider the following expenses:
Traditional memorial service with cremation – A 'standard' viewing, cremation, and memorial service costs between $10,000 – $12,000
Basic memorial service with cremation – If you prefer cremation and then a memorial service (with no viewing), the average cost is $8,000 – $10,000 (you don't have to buy a casket)
Direct cremation – If you prefer cremation only whether out of preference or budget constraints, a direct cremation costs only around $2,000
Burial with traditional service – A traditional viewing, service, and burial is the most expensive final arrangements, but also the most traditional. The average cost is around $15,000.
Burial with basic service – If you don't want a viewing, but just want a memorial service and burial, the average cost is around $10,000.
Take inflation into consideration – The average rate of inflation is 3.7%, so take that into consideration. Obviously, the younger you are when you buy the policy, the more inflation you'll need to consider.
Total up your costs and use that as a guide regarding how much coverage you need.
Keep in mind that each insurance company has maximum coverage amounts, so make sure that you are aware of these maximums and choose accordingly.
Final Expense Insurance Costs
The exact final expense insurance costs depend on the insurance company you choose as well as your individual factors including:
Age
Gender
Health
Coverage amount
The average person spends between $30 – $70 per month on final expense insurance. But, if you are much older or have significant health issues, expect to pay even more than $70 per month.
Final expense life insurance costs are often similar to what you'd pay for term life insurance, but you get much less coverage.
Here's an example for a 68-year-old man:
$25,000 in guaranteed issue life insurance costs around $161 per month
$25,000 in simplified life insurance is $255 per month
$250,000 in a 10- year term life insurance policy costs $165
Best Final Expense Insurance Companies
AARP
AARP partners with New York Life to provide guaranteed life final expense insurance. Anyone qualifies for the coverage and there isn't even a medical questionnaire to complete.
You must be between the ages of 50 – 80 to qualify (through AARP) and you can get coverage up to $25,000.
You pay monthly premiums until age 95, at which point premiums stop, but coverage remains for the rest of your life.
Globe Life Final Expense Insurance
Globe Life offers affordable final expense insurance with your first month costing just $1. After that first month, you'll pay regular premiums, which are low for the industry.
They offer final expense insurance from $5,000 to $50,000 and they don't require a health exam.
Globe Life stands behind its policies and offers a money-back guarantee if, for any reason, you are dissatisfied.
AIG Final Expense Insurance
AIG offers final expense insurance with a whole life insurance benefit. If you suffer a chronic or terminal illness, you can use the money to help pay your medical costs.
If you end up with a chronic illness that makes it impossible to function on a daily basis, AIG returns your premiums paid plus pays up to 25% of the policy's face value.
If you have a terminal illness, you may access up to half of the policy amount to cover your medical costs.
Fidelity Life
Fidelity Life offers final expense insurance for seniors ages 50 to 85. They offer coverage from $5,000 to $35,000 and coverage starts immediately upon approval.
You don't need to undergo a medical exam and the application process is one of the quickest in the industry, getting you the answers you need fast.
In some cases, you can have insurance in as little as 24 hours.
Mutual of Omaha
Mutual of Omaha offers lower coverage amounts for final expense insurance to people ages 45 to 85. They have a 2-year waiting period, though.
If you die within the first two years, your beneficiaries only receive the amount you paid in premiums plus 10% of the face value of your policy.
Mutual of Omaha offers smaller policy amounts starting at just $2,000 up to $25,000 with more available upon request.
Transamerica Immediate Solution
If you're older and worry about having a waiting period on your final expense insurance, Transamerica has a solution.
The Transamerica Immediate Solution policy doesn't have a waiting period and you are eligible between the ages of 45 – 85.
You can get coverage from $1,000 to $55,000 for competitive rates that include riders for accelerated benefits should you need the funds to cover your medical expenses.
Waiting Periods
If your final expense insurance has a waiting period, this means you either don't get any benefits or you only get a percentage of your benefits if you die within the waiting period.
Not all final expense insurance companies have waiting periods, but there is a catch…
If you want an 'immediate policy' you'll have to answer a health questionnaire and prove that you're in 'decent health.'
While it's not a medical exam, you still have to prove that you aren't at high risk of dying within the next two years or whatever the waiting period is for the policy.
If you have certain illnesses or conditions, though, you won't qualify for a policy with no waiting period.
These issues include
Kidney issues that require dialysis.
Cancer not in remission and with treatment within the last 12 months.
Heart attack or stroke within the last 12 months.
Insulin shock within the last 2 years.
Alzheimer's disease.
Any other heart issues that require surgery.
AIDS.
You live in a nursing home or hospice.
FAQs
Do you have to take a medical exam?
Most final expense insurance policies don't require a medical exam, but many require a medical questionnaire to determine your health status
When will the death benefit be paid out?
Death benefits are paid out upon your passing with proof of it. If you have a policy with a waiting period, though, your beneficiaries may only receive the amount of the premiums you paid thus far plus a percentage of the policy's face value.
Who should be the beneficiary?
You can choose your beneficiaries. Typically, they are your spouse or children, but you can assign anyone that you see fit. If you name minor children, seek legal counsel before naming your children as your beneficiaries.
How can the payout be used?
Final expenses don't always mean funeral expenses. In addition to these costs, the final expense insurance payout may cover existing debt, medical bills, and estate costs.
How much is final expense insurance for a smoker?
Smokers typically pay as much as 30% more than non-smokers for final expense insurance.
Alternatives To Final Protection Insurance
Final expense insurance isn't your only option. Consider the following:
Term life insurance
If you're in good health and relatively young, a term life insurance policy may be a better option. It provides income replacement in your absence but is only good for the specified term.
Your beneficiaries can use the funds to cover your final expenses as well as cover the loss of income they realize upon your passing.
Pre Need Insurance
If you prefer to set up your own funeral and pay for it beforehand, the pre-need insurance is a good option.
This permanent life insurance policy is provided by funeral homes. In essence, it's a pre-paid funeral.
Pre Need Funeral Trust
Rather than paying for an insurance policy, you pay your money into a trust. The trust earns interest, but that interest is taxable.
A pre-need funeral trust is also non-revocable, which means you will not be able to change it.
How to Apply For Final Expense Insurance
Applying for final expense insurance is simple. Most insurance companies have online applications that make it very easy.
You answer personal identifying questions as well as medical questions, in most cases, and find out if you qualify.
The process may take a few days or a few weeks depending on the insurance company's underwriting requirements and criteria.
What To Look for in a Policy
Obviously, you should look for a policy that covers your predicted funeral expenses as well as any other end-of-life costs, but you also consider:
The cash value
As a whole life insurance policy, your final expense insurance should have a cash value. This allows you to borrow from the value or withdraw it while you're still alive and need help with medical expenses or other expenses as you age.
The waiting period 
Pay close attention to the waiting period. If you have a terminal illness or know you're nearing the end of your life, you want a policy that doesn't have a waiting period or your beneficiaries may not receive the amount you expected to help with their expenses.
What Questions Will Be Asked?
Fortunately, the questions asked are simple when you apply for final expense insurance. A few sample questions include:
What's your height and weight?
What's your date of birth?
Do you smoke?
What's your lifestyle like?
What's your medical history?
What's your occupation?
Finding the Best Insurance Policy
The best insurance policy is one that's backed by a financially stable insurance company, provides ample protection with no waiting period (preferable), and it has affordable premiums.
Shop around to find the best rates and the best coverage as no two policies are exactly the same.