Is Burial Insurance Worth It For Seniors? Our Experts Decide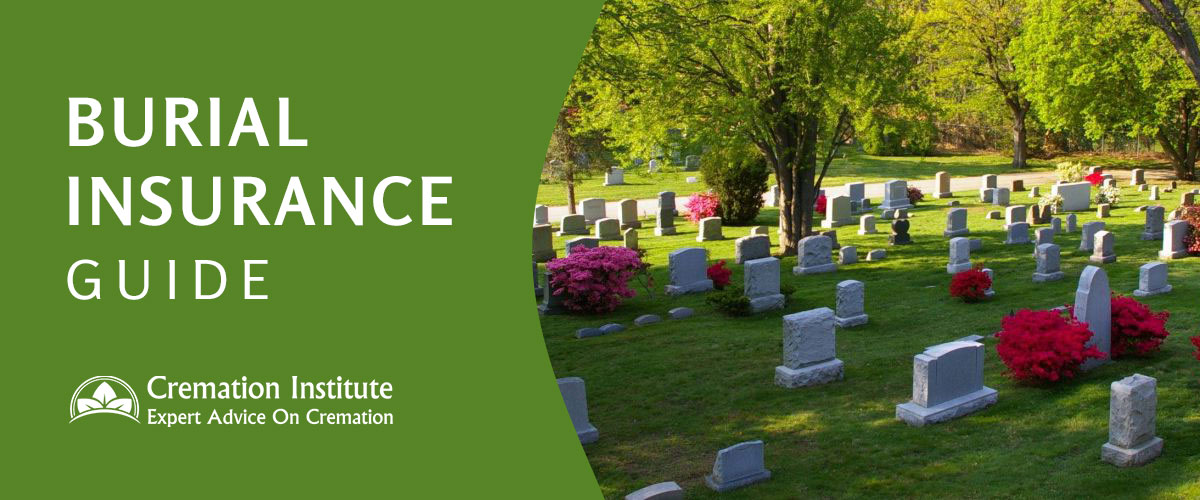 If you're concerned about how to cover funeral costs, burial insurance might be worth it for you.
I won't get into too much about costs in this article, but needless to say, the cost of burial is not cheap.
Also known as final expense insurance or even cremation insurance (don't get confused by all the terms!), these policies tend to be very fast, offer immediate coverage, and are affordable.
In this review, I'll explain everything you need to know before deciding if burial insurance is worth it for you.
I'll also recommend the best final expense insurance companies to use.
The Highlights
Burial insurance lightens the burden on your loved ones when it comes to your final arrangements
Many final expense insurance policies don't require a medical exam or have any medical questions to answer
The average funeral costs $10,000, and burial insurance coverage varies from $2,000 – $50,000 leaving room for other final expenses
Premiums are higher than other policies but provide peace of mind to your loved ones
It's best for seniors between the ages of 50 and 85, but the exact ages vary by company
Beneficiaries may use the insurance proceeds in any way they want, but most use it for final expenses
You can buy pre-need insurance which pays for your funeral before you need it instead of paying the benefits to your beneficiaries
What Is Burial Insurance
Burial insurance is a whole life insurance policy that provides coverage for your funeral expenses.
The average funeral in the United States is over $10,000 and most loved ones don't have that kind of cash lying around to pay for a funeral.
Burial insurance takes the burden off your loved ones plus lets them know that you're protecting them even upon your passing. It's a nice gesture and it ensures you get the send-off you desire.
You have two basic options when choosing burial insurance – standard and pre-need funeral insurance.
Standard funeral insurance
Standard funeral insurance is similar to a normal whole life policy.
You choose a coverage amount (usually between $2,000 – $50,000) and your beneficiaries receive it in one lump sum when you pass.
They may use the funds as they want, but the intent is to pay for your funeral. Insurance companies don't tell them how they can use the funds, but in general, it covers:
Funeral costs
Burial costs
Casket
Headstone
Cremation
Urn
Funeral luncheon
Transportation
These costs pertain to the funeral and burial services themselves.
If there's money left or your beneficiaries have another way to cover your send-off costs, they may use the funds to cover your end-of-life expenses, such as:
Final medical bills
Legal bills
Liabilities (mortgage, credit cards, other loans)
Settling your estate
Taxes
Pre-need insurance
The other type of final expense insurance works differently. Pre-need insurance covers the same thing (the funeral), but your beneficiaries don't receive the funds – the funeral home receives them.
You pre-arrange your funeral so your beneficiaries don't have that burden and the insurance company pays the funeral home directly.
Additionally, you pay for funeral services using today's prices rather than the (likely) inflated prices when you pass. As you pay the premiums, you essentially pay for your funeral.
There is a downside though – if you pay more for the funeral than it costs, your beneficiaries won't receive the difference.
How It Works
Burial insurance is targeted towards people between the ages of 50 and 85. You can buy a burial insurance policy sooner, but it might not make sense to do so.
If you're young, healthy, and capable of qualifying for a full whole life insurance policy, applying for that would be more beneficial.
Burial insurance accommodates those that don't have life insurance or don't have enough of it and won't qualify for a fully underwritten life insurance policy at their age.
Premiums
Final expense insurance is like whole life insurance – good for your whole life or as long as you pay the premiums.
If you pay the premium total,  you might be able to stop paying premiums and keep coverage, but most companies offer this at age 100.
Obviously, not many people can take advantage of this since the average life expectancy is much lower than 100 years old.
If you're over 50, considering burial insurance as soon as possible is ideal. The older you get, the higher the premiums get, which makes the policy less affordable.
Even though there aren't medical exams and sometimes not even a medical questionnaire, your age plays a substantial role in your premiums.
Sample rates
Premiums vary by gender, age, and overall health based on the information provided. Here are a few sample rates:
Male
50-year old male in 'good health' – $5,000 coverage $16/month and $10,000 coverage $30/month
50-year old male with no health questions – $5,000 coverage $20/month and $10,000 coverage $40/month
80-year old male in 'good health' – $5,000 coverage $65/month and $10,000 coverage $126/month
80-year old male with no health questions – $5,000 coverage $82/month and $10,000 coverage $162/month
Female
50-year old female in 'good health' – $5,000 coverage $14/month and $10,000 coverage $25/month
50-year old female with no health questions – $5,000 coverage $15/month and $10,000 coverage $28/month
80-year old female in 'good health' – $5,000 coverage $48/month and $10,000 coverage $93/month
80-year old female with no health questions – $5,000 coverage $64/month and $10,000 coverage $126/month
Pros & Cons
Pros:
Qualifying is much easier than most other life insurance plans
Many policies don't have medical questions to answer and if they do it's only a handful
Most policies don't require a medical exam
It may accrue a cash balance, which you can use while you're alive
Underwriting guidelines are much more relaxed than other policies
Coverage lasts for your lifetime (as long as you pay the premiums)
Cons:
Coverage amounts are lower than traditional life insurance policies
Rates are often higher because of the lack of a medical exam or medical questions
Depending on how long you pay the premiums, you may pay more than the funeral costs
There's typically a 2-year waiting period before benefits begin
Usually leaves beneficiaries with little (if any) money after paying your final expenses
Who Is It Good For?
Determining whether you should buy burial insurance or full whole life insurance is a tough decision, but a few determining factors may help. Burial insurance is a better option if:
You have pre-existing medical conditions that would make it hard or impossible to qualify for fully underwritten whole life insurance
You want to gift your loved ones the reassurance that your final expenses are covered, and take the burden off them
You want 'extra' coverage after already carrying regular whole life insurance, so your loved ones can keep the proceeds of your whole life policy for other needs
You are over the age of 50 and looking for life insurance either for the first time or as additional protection
Remember that each insurance company has different requirements. When you shop around, ask about the exact requirements they have to make sure you qualify and get the coverage you need.
Costs & Coverage
Final expense insurance has different types of premiums, each of which affects how much you pay, when you pay, and for how long you pay.
Stepped premiums
These premiums start low, based on your age. Let's say you apply at age 50. You'll pay the lowest premiums at that age.
Each year, as you renew your policy, the premiums will increase according to your age. This is because the risk of a payout increases as you get older.
Leveled
You lock in rates based on your age, health, gender, and coverage amount when you buy the policy. Your premiums remain 'locked' or level for the duration of the policy.
Capped
This has a 'set' premium. It's the total you pay. Once you reach that limit, you're done paying premiums. Your cap may also be an age limit.
For example, if you're capped at 100-years old and you're still alive, you don't have to pay premiums any longer, but you keep coverage.
Payout guarantee premiums
This protects your beneficiaries. There's a guarantee that they'll receive either the total amount of premiums you've paid or the insurance amount. Each policy differs.
Types Of Burial Insurance
Guaranteed Acceptance
Guaranteed issue insurance is usually issued without responding to any medical questions.
They are often limited to about $25,000 of coverage, and may only be available to you if you are within a specific age bracket (40-80 years old).
Simplified Issue Policies
Simplified policies may require you to answer a few simple yes/no questions about your health when applying.
These questions will screen out applicants who are living in a nursing home or who have been diagnosed with a terminal illness.
But aside from such major issues, most applicants will find it easy to qualify.
Fully Underwritten Life Insurance
If you're a young, recently retired senior with an active lifestyle, this may be your best option.
That's because a fully underwritten life insurance policy offers more coverage at a lower cost than other options.
You may choose either a permanent or a term life insurance policy.
While permanent life insurance is pricier, keep in mind that a term life insurance plan may expire before you can use it.
Best Rated Companies
AARP

AARP offers guaranteed acceptance burial insurance plans. They do not turn anyone down, regardless of age or health.
To qualify, you must be an AARP member between the ages of 50-80, or the spouse of an AARP member between the ages of 45 and 80.
You can purchase coverage up to $25,000 while locking in premium rates.
Mutual of Omaha

Mutual of Omaha is really the best choice if you're anticipating a smaller funeral, with relatively low expenses.
Coverage starts as low as $2000 and goes to a maximum of $25,000.
On the down side, there is a two-year waiting period. Within that two years, your beneficiaries would receive the premiums you paid with an additional %10.
AIG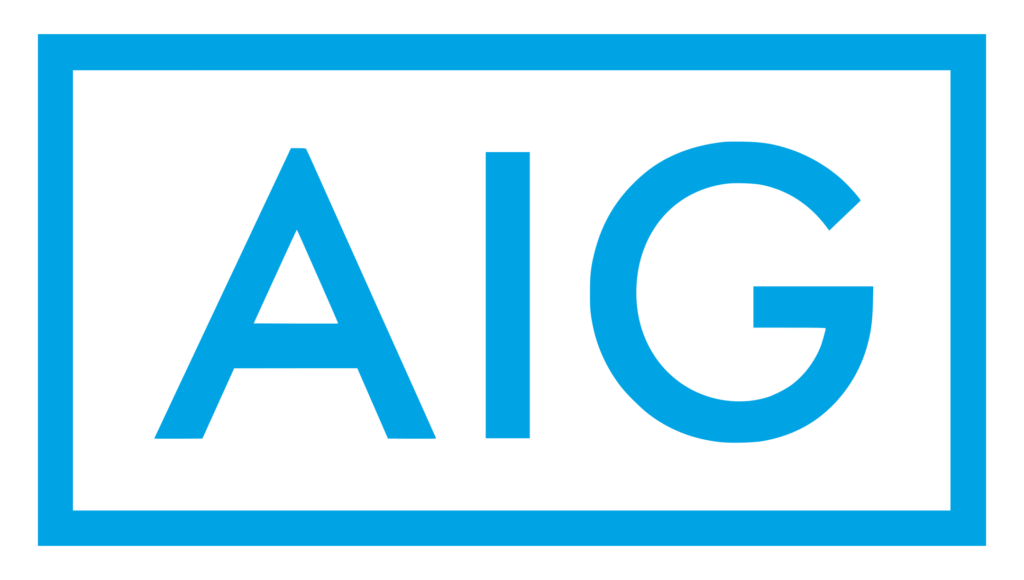 It's not just death which is expensive. Living with a chronic or terminal illness can rack up unpaid bills, too.
AIG is unique in that it offers some protection from expenses while you're still alive in addition to funeral costs.
If diagnosed with a terminal illness, it lets you access up to 50% of your death benefit to help with medical care. And if you are diagnosed with a chronic illness which makes it impossible for you to keep up with your daily routine, it will return all your premiums up to 25% of your total coverage value.
Transamerica

This is the best option for seniors or in poor health, and want to avoid a waiting period.
Their Immediate Solution plan allows you to be covered immediately, with coverage amounts ranging from $1000 to $55,000.
You can also opt for add-ons like an accelerated death benefit or benefits for children and grandchildren.
Foresters Financial

This option gives you the most freedom in how you will use your death benefits.
It allows you to use some of your death benefit for a variety of services while you're still alive, such as medical expenses, paying off debts, or even a vacation.
Getting A Quote
Getting the Best Deal
To get the best coverage for the lowest rates, try for a plan that requires you to respond to a health-question survey. These plans generally have the best prices and are less likely to have waiting periods.
Unless you have a serious illness, like cancer or Alzheimer's, you can still qualify for one of these policies.
Things To Look Out For
Before purchasing any insurance policy, find ratings and reviews of the company on the A.M. Best website. Ratings of financial strength are especially important, since this can make a difference as to whether the company will last long enough to be able to pay out your death benefit.
It's also a good idea to find an insurance broker who specializes in burial insurance.
Common Questions
Do you need to take a medical exam?
Most burial insurance policies don't require a medical exam.
Some may have medical questions though. These are just a few quick questions to make sure you don't have any serious issues, such as HIV or heart disease.
If you can't answer the medical questions, there is an option for a guaranteed life insurance policy, which covers anyone without an exam or questions.
Is burial insurance cheaper than normal life insurance?
Burial insurance may be cheaper than normal life insurance depending on when you buy it.
If you're comparing standard whole life insurance to burial insurance at age 60, then yes, burial insurance is much cheaper than whole life insurance.
Young and healthy
However, if you're looking at policies at age 30 or 40 burial insurance may cost more than traditional whole life insurance.
When you're young and healthy, whole life insurance isn't as expensive as most people think and it provides much more coverage.
As you age, though, the premiums increase and for many become unaffordable, which is why many choose burial insurance.
Is there a waiting period?
Some plans have a waiting period as long as 2 years.
If you pass within the first two years of the policy, your beneficiaries receive the premiums you paid back thus far plus a small percentage (usually 10%).
Certain policies, however, don't have a waiting period, which means you get coverage day one.
These policies often cost much more than those with a waiting period, though, so pay close attention to the premiums.
How much coverage do you need?
The amount of coverage you need depends on your final arrangements and what you want to insure.
Do you want your beneficiaries to receive just enough for your funeral or do you want to include other expenses, such as your mortgage balance or final medical expenses?
The average funeral costs $10,000 but can get as high as $20,000 in some cases. Think about what you want your loved ones to have when you choose your coverage amount.
Other Types Of Insurance
Burial insurance isn't the only option to cover your final expenses – there are other options too.
Understanding how to qualify for them, what they cover, and how they work is important.
Term life insurance
Term life insurance is good for a specified term, say 30 years (but the terms vary). This is good for young families with many expenses, such as a mortgage, and young children to raise.
If you pass prematurely, term life insurance protects your family upon your passing.
As you age, term life insurance gets expensive and once it expires, you must renew it, which means higher rates due to your older age and potentially worsened health.
Term life insurance isn't a good option for final expenses in the long-term because if you outlive the policy, it's not going to matter.
Whole life insurance
Whole life lasts for your entire lifetime or as long as you pay premiums. Final expense insurance is a variation of whole life insurance.
Traditional whole life insurance has much higher coverage options but requires a medical exam.
There are options for a no-medical exam policy, but you'll pay much higher premiums and for a longer time.
Whole life insurance accumulates a cash value, which helps many people during retirement or to cover unexpected medical costs.
Universal life insurance
Universal life insurance is a variation of whole life insurance. Rather than receiving a set interest rate, your cash balance varies based on the market's performance as your money is invested.
Universal life requires a medical exam and has larger coverage amounts with higher premiums.
Universal life allows clients to increase or decrease coverage amounts with little underwriting requirements, it also allows flexible premium payments.
If you don't have the extra amount to pay toward your cash value for a while, you don't have to pay it – you only need to pay the death benefit amount.
You can also pay more toward the cash accumulation during good times.
Should You Choose It?
Like all life insurance decisions, this is a personal one. Ask yourself how your loved ones will pay for your final expenses.
Do you have other life insurance in place? Do you want to make sure your funeral costs are covered? If so, burial insurance may be a good idea.
But, if you're looking for insurance that leaves your loved ones with a supplemental income upon your passing, you may want to consider other life insurance options, such as term or whole life insurance, then add final expense insurance as the icing on the cake.