The Best Cremation Insurance Policies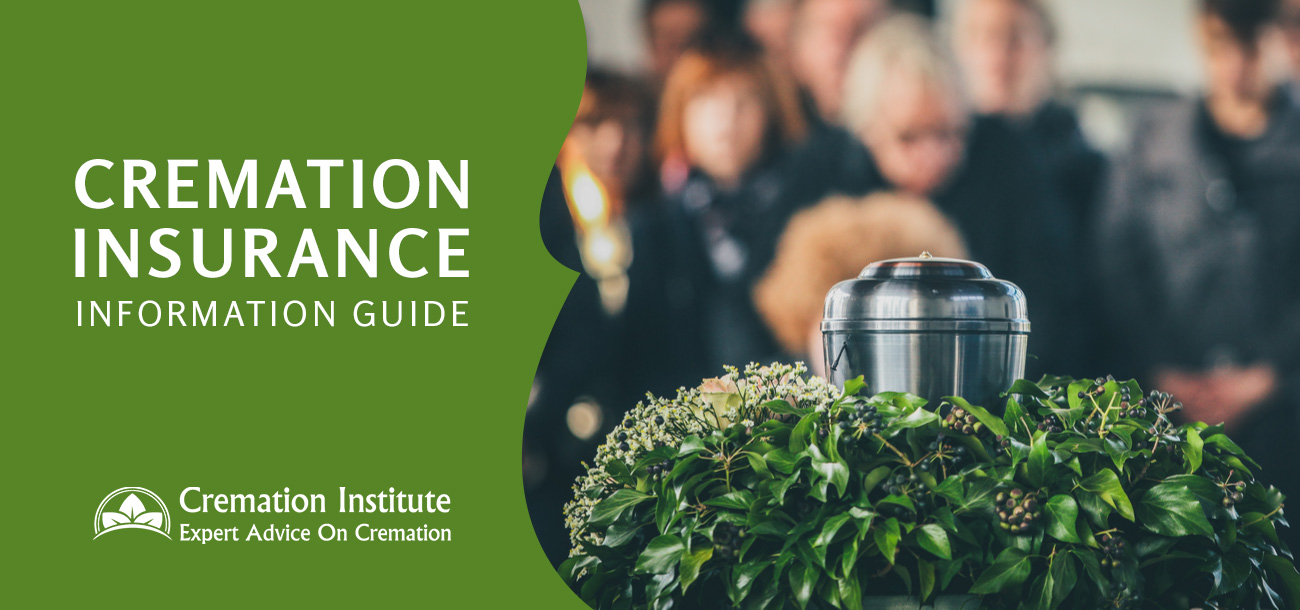 With the cost of a funeral always going up, many of us worry about how we are going to cover costs.
If you've chosen cremation as part of your funeral plans, it might make sense to purchase a cremation insurance policy.
Also know as final expense insurance or burial insurance, these policies are usually affordable, have guaranteed acceptance, and other flexible terms.
In this article, I'll explain everything you need to know and also recommend some of the best policies.
What Is Cremation Insurance?
Cremation insurance is a specific type of whole term life insurance designed to cover the cost of cremation.
Cremation insurance can be more convenient to obtain than some other types of life insurance.
It usually doesn't require a medical exam, so even if you are in poor health, you can still qualify.
The Benefits
No medical exams
With no medical exam, anyone can qualify, as long as they meet the age requirements.
If you have medical issues, the insurance company won't know and won't use it against you (aka higher premiums or a declined application).
Guaranteed acceptance
Like I said above, with no medical exam, everyone qualifies. Therefore it is a guaranteed issue life insurance policy.
There may be a minimum age requirement, such as 50 years old, but that's it.
Some insurance companies may ask a few questions about your health and lifestyle, but many don't require any underwriting. These policies are know as simplified issue life insurance.
If you can't answer the questions 'right', find a company that offers guaranteed coverage options without asking medical questions.
It's portable
Your family can use the funds anywhere. In other words, they don't have to use a specific funeral home for your funeral or cremation.
If you change your mind at the last minute and don't want cremation, but prefer a full-service funeral – the funds can cover that.
In reality, cremation insurance is final expense funds for your family to use as they (or you) wish.
Fixed premiums
Unlike other insurance policies with increasing premiums, cremation insurance premiums stay fixed for your lifetime.
As long as you pay the premiums, the coverage remains in place and never increases.
Flexible coverage
It may sound weird, but your family can do whatever they want with the funds.
Of course, you'd hope they use it to pay your cremation expenses and to give you a nice send-off, but if there are funds left, they can do what they want with it.
For example, they can go on a vacation to spread your ashes, pay off your final medical bills, or even buy a nice urn to keep you with them all the time.
The choice is theirs, so make your wishes known to them now.
Fast approvals
Since there's no medical exam and in some cases, no underwriting at all, you can get fast approval, but not necessarily fast coverage (more on this below).
It's nice to know that you don't have to wait weeks or months to find out if you're approved or denied. You can get on with your life and your waiting period should you have one.
Cash value benefits
Depending on your age when you buy the insurance, it may accrue a cash value.
Each monthly premium covers three things – your death benefit coverage, the insurance company's administrative costs, and your cash value.
Any money that goes toward your cash value earns interest. You can borrow against the value throughout your life, but you must pay it back with interest.
Any amount you don't pay back decreases your death benefit, and your beneficiaries receive less.
The Downsides
Because of the added convenience, cremation insurance can seem like a very appealing alternative compared to other forms of life insurance.
However, there are also some potential problems which are important to consider.
If these seem daunting to you, then cremation insurance may not be your best option.
May Not Be the Best Value
With no requirement for a medical exam, these plans insure a high risk group of people.
They often must compensate for the high risk by charging more.
Traditional life insurance almost always gets you a better deal than cremation or burial insurance.
Even if you are in poor health, chances are good that life insurance will cost you less over the long term.
Two Year Paying Period
Cremation insurance policies require a two-year paying period before you can collect.
This means they won't pay out unless you've been paying for at least two years.
You can get a refund on the premiums that you have paid, but at 10%-20% interest.
They also may stop insuring you once you are over the age of 100.
As life is uncertain, these requirements could very easily work against you.
Costs & Premiums
Like any life insurance, the costs and premiums vary based on your age, gender, health and the type of policy.
Guaranteed issue policies have the highest premiums, with monthly costs over $70, whereas policies with some underwriting (medical questions) may cost less.
On average, a healthy 50-year old female pays $25 – $35 per month for $10,000 in coverage, and a healthy male pays $30 – $40 per month for the same coverage.
Immediate coverage policies cost much more than policies with a 2-year waiting period, but then you take the risk of leaving your loved ones with no coverage.
Best Policies Available
So now that you know cremation insurance is available with no medical exam lets look at the best policies and what to consider.
What to look for
Look for a policy that offers the coverage you need.
Can you pass a medical questionnaire, or is your health questionable?
Also, assess the company's financial standing and payout history. What are their coverage limits, and of course, do they have competitive rates?
AARP

Backed by New York Life, AARP insurance has incredible financial backing.
You can get up to $25,000 in coverage with no medical exam and can apply between the ages of 50 to 80 with premiums payable until 95, at which point the policy is paid in full.
Apply for a policy online and see your quotes instantly.
AIG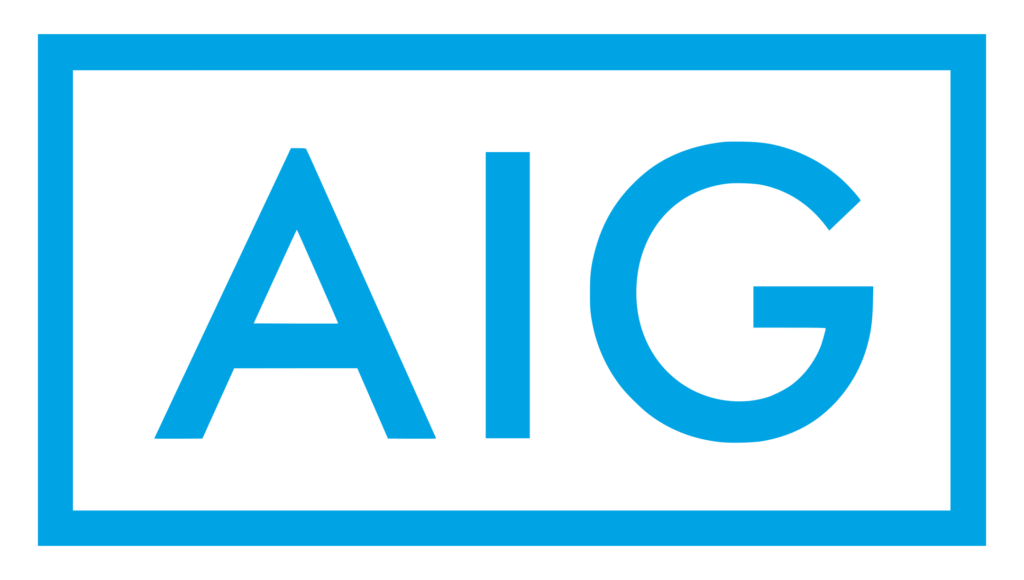 AIG offers guaranteed cremation insurance with no medical exam.
This means there is a 2-year waiting period. Still, they have some of the lowest final expense insurance premiums available so they're definitely worth considering.
They also offer two riders that help you while you're alive should you need it. The terminal illness rider provides access to your benefits early to cover your needs in your final years.
The chronic illness rider offers the same benefits, but if you're diagnosed with a chronic illness and can't conduct your normal daily activities alone. Both riders are included in every policy.
Foresters Financial

If you're looking for seniors life insurance that lasts well past 100-years old, check out Foresters Financial. Their coverage lasts until you turn 121 with fixed premiums.
They don't have an online quoting system, so you'll have to call an agent, but they do have a 140-year history of timely payouts. Like AIG, Foresters includes a few riders:
Accelerated death benefit for a terminal illness diagnosis
Accidental death rider
Family health benefit rider in the face of a natural disaster
Gerber Life Insurance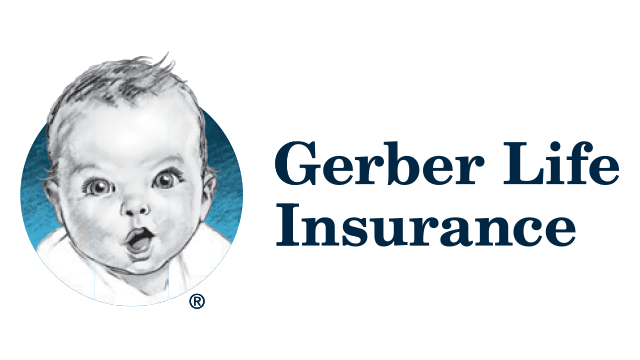 Seniors between the ages of 50 and 80 can secure guaranteed coverage with no medical exam or questionnaire. Coverage varies from $5,000 to $25,000, and you can apply quickly online.
However, if you want quotes, you'll need to call an agent. The policy itself is simple to understand, but they have the standard 2-year waiting period, which may not be ideal for everyone.
For more information, see our Gerber Life Review.
Fidelity Life Insurance

If you're looking for immediate coverage, Fidelity Life insurance is a great choice. They offer day one coverage for seniors aged 50 to 85, with coverage amounts of up to $35,000.
You can get a free quote online (remember immediate approval policies have higher premiums), and you can also apply online.
Mutual of Omaha

If you're on the younger side but thinking about your family's future, Mutual of Omaha offers final expense insurance starting at age 45. Their policies start at $2,000 and go up to $25,000.
They are transparent with their rates and even offer charts online for you to view without entering any information.
If you apply for a policy online, you'll get an immediate reply, but know that they have a 2-year waiting period since there's no medical exam or underwriting.
Colonial Penn

Colonial Penn offers affordable fixed premiums in units.
Each unit is worth $9.95, and the number of units you can buy depends on your age. The older you are, the fewer units you can buy.
The coverage amounts are low, but if you only need coverage for your final expenses, it may be a good option. You are eligible to apply between the ages of 50 and 85.
Waiting Periods
Here it is – the dreaded waiting period.
Some companies offer immediate coverage, but not all. If you want coverage from day one, look for companies that provide it- but you must pass the medical questions.
There's still no medical exam, but the insurance company must make sure you don't have serious or chronic illnesses, such as:
HIV
Cancer
Alzheimer's
Terminal illness
Congestive heart failure
Diabetes
If you had a heart attack, stroke, diabetic complications, or any major surgeries in the last year, it will work against you. You also can't be on dialysis or in a hospice or nursing home.
If you qualify for immediate coverage, it starts day one. If you don't, you may still get approved, but there's no coverage for the first two years.
If you pass within that time, your beneficiaries will receive 110 – 120 percent of the premiums you paid up until then.
Common Questions
There are still many things you might be wondering if you're thinking of purchasing a cremation insurance policy.
Here are a few of the questions you may have.
Is Cremation Insurance Really Life Insurance?
Yes. However, not all life insurance policies are alike.
Cremation insurance is a specific type of final expense life insurance created to cover the costs of cremation.
It's a simplified whole life expense policy with more options.
For example, you can choose to purchase smaller amounts of coverage if that is all you need.
What Other Names Does Cremation Insurance Have?
As noted above, cremation insurance is just a name for a very specific type of life insurance.
Here are some other things it might be called.
Funeral insurance
Burial insurance
End of life insurance
Final expense insurance
What's a Typical Payout?
The death benefit that is paid out to beneficiaries varies widely.
It is typically anywhere between $5000 and $25,000.
Do You Have to Spend All the Money?
As with most other types of final expense life insurance, the payout often exceeds the amount needed to cover end-of-life expenses.
So what to do with the leftover money?
Well, your family gets to keep it to use any way they want.
This is a very nice perk, allowing your family to have some extra cash on hand to cushion the feelings of loss.
Of course, it doesn't make all the pain go away, but it's definitely an improvement over other kinds of plans where the extra money goes to the funeral home.
It's well known that cremation is a lesser expense than burial.
However, the cost you pay can vary depending on what kind of services you want.
There are a number of options from which to choose. These depend on your budget and what you want for a funeral or memorial service.
Direct Cremation
This is often called "low cost cremation" and with good reason.
It allows you to bypass the traditional costs of a funeral.
Because there is no visitation, you can skip the cost of embalming, which is a significant expense.
You can also purchase a simple box for the remains instead of an expensive casket.
And unless you're burying the ashes, you don't have to pay for a gravesite or a marker.
Funeral Director Fees
If you're working with a funeral home, you should expect them to charge a basic fee for their services.
The cost averages between $1500 and $3500. But it can cost as much as $7000.
These costs should cover necessary paperwork (permits, obtaining a death certificate, etc.)
They may also cover the use of their facilities and the transportation of the body.
Actual Cremation
Generally, your funeral home will contract with a third party (such as a crematorium) to provide this service, which usually costs between $250 and $400.
When purchasing this as part of a package at a funeral home, double check that the price of cremation is included. Often, funeral homes expect you to pay for that separately.
Casket
In general, you won't need a casket if you're choosing cremation.
However, you might want a traditional casket if you're planning to have a funeral or viewing before cremation.
You can purchase a special cremation casket for $500-$600.
You may also opt to rent a casket. In this case, the body would be removed after the funeral and the casket returned. This service costs $400-$600.
Embalming
In general, embalming can cost anywhere from $200 to $800.
This cost varies depending on where you live and on the condition and size of the body.
If the body is severely injured or required an autopsy, it will be on the pricier side.
You will also need to plan on an additional $100 to $500 for the cost of cleaning, dressing and cosmetically preparing the body.
Memorial Service
You may want a memorial service showcasing your loved one's remains in a cremation urn.
A priest, minister or rabbi can conduct a cremation ceremony.  Or you can host a simple gathering of friends and loved ones.
There are many possibilities, and your budget for this is exactly what you want it to be.
Cremation Urn
Your funeral home may offer some options for a suitable box for your loved one's ashes.
However, there is an extensive variety of urns available for purchase online.
You can choose an eco-friendly biodegradable urn, a baby urn for an infant, a simple wooden box…the list goes on and on.
And the price will vary too. You can plan on spending anything from $50 to $1000, depending on what you choose.
Pre-Paid Cremation
Besides purchasing insurance, there are other ways to pay for cremation services ahead of time.
A prepaid cremation plan is one of these options.
How Prepaid Cremation Plans Work
In a prepaid plan, you arrange and pay for all your end-of-life services.
This can be worked out with the funeral home or you can purchase an insurance policy.
The cost varies from $10,000 to $25,000, which can be paid in one lump sum or over a period of several years on a payment plan.
How to Preplan Cremation
The first step is to call some local funeral homes and crematoriums in your area so that you can compare prices.
Ask them to break down the costs so that you can compare specifics on each type of service that you want.
Benefits of Preplanning
Here are some good reasons why you might decide to preplan your cremation.
To ease the burden on grieving family members
To lock in prices protected from inflation
To keep your estate out of probate after your death
To give you control over the details of your end-of-life services
Other Life Insurance Policies
Cremation or final expense insurance is a good option if you can't pass a medical exam and only need a little coverage, but there are other options available to you:
Term Life Insurance
Term life lasts for a specific period. For example, if you buy a 30-year policy, it will last for 30 years and you'll pay a fixed premium throughout that time.
If you're alive when it expires, the policy ends, and you don't see any of the money you invested but if you pass within that time your beneficiaries will get the full benefit amount.
Whole Life Insurance
Whole life insurance, as the name suggests, covers you for your entire life – as long as you pay the premiums.
It has higher premiums, but you invest in your policy rather than giving it up once it expires.
Whole life policies accrue a cash value that you can borrow from throughout your life. As long as you pay it back, your death benefits remain untouched.
Universal Life Insurance
Universal life is a derivative of whole life insurance. It also accrues a cash value and has higher premiums. But, you can change your coverage amount at any time without canceling your policy.
Note, if you increase your death benefit, you may need to undergo a medical exam. Once your cash value accumulates, you can use it to pay your life insurance premiums.
Guaranteed Issue Insurance
Cremation insurance is a form of guaranteed issue insurance. Insurance companies provide guaranteed coverage without a medical exam or medical questions.
The policy limits may be lower than traditional whole life insurance, and you'll have a 2-year waiting period, but you get the same benefits of whole life without the stress that underwriting creates.
Simplified Issue Insurance
If you won't pass a medical exam, but don't have any 'major' health issues such as diabetes, cancer, or major heart issues, you may get a simplified issue policy.
With lower premiums than guaranteed coverage, it's more affordable, yet offers the flexibility some applicants need to avoid the medical exam.
Should You Buy Cremation Insurance?
If you haven't planned for your final expenses and you want to help your loved ones, cremation insurance helps.
For less than $100 per month, you can leave your loved ones with enough money to cover the cost of your cremation and your funeral.
This will give them peace of mind and allow them to grieve rather than worry about financial issues when you pass.